CHRISTMAS WITH THE WINDOWS OPEN
This has been a difficult year for some and a happy one for others: but Christmas arrives at the same time for everyone. It is a good time to think about the virtues of our favourite character Tintin, which he expresses throughout his adventures. Throughout his escapades, Tintin has proven himself generous, charitable and tolerant. Christmas is also the perfect time for us to reflect on ourselves, accept others and set off with renewed goodwill for the year to come.
This year is so mild that some people may well be celebrating Christmas with the windows of their houses open – Easter may become the time of the year when we huddle together around the fireplace. There is no sign of winter and the traditional majestic white Christmas; there are no snowball fights going on. Everything is changing including the climate, and this evolution will continue in the future. Perhaps we will be celebrating a tropical Christmas in a few years' time, palm trees taking the place of fir trees and coconuts the place of baubles. Some people might be looking forward to this while others see such a vision as a warning.
Whichever camp you fall into, the team at Tintin.com wishes everyone a VERY HAPPY CHRISTMAS!
50 YEARS AFTER THE ORIGINAL
MOULINSART has the pleasure of sharing with you the greetings card created by Studios Hergé in 1965. The illustration is a nod to the Tintin books that were published after 1931, from Tintin in the Congo to The Castafiore Emerald.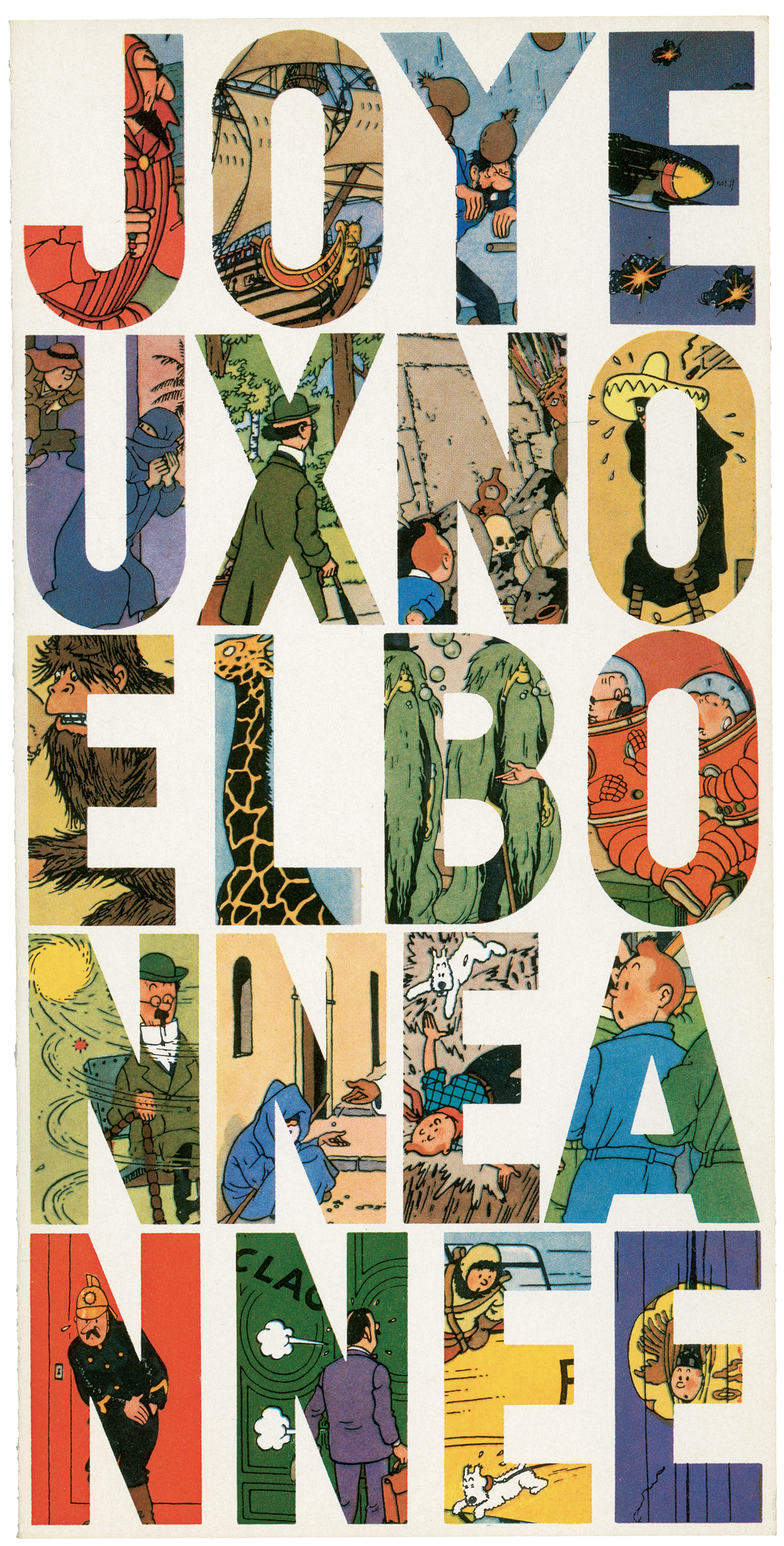 Greetings card – Studios Hergé – 1965
HIDDEN GEM
Created by Hergé this pencil sketch on green paper for the 1965 greetings card, has never been published before. A few characters can be perceived in the lettering, including Tintin and Snowy. Every year Hergé sent his "Joyeux Noël" and "Bonne Année" greetings card. The tradition – which Hergé started in 1953 to the delight of his friends – is kept alive today by MOULINSART. The text outline is prioritised in this preliminary version while in the final version much more detail is added to the content of the typeface.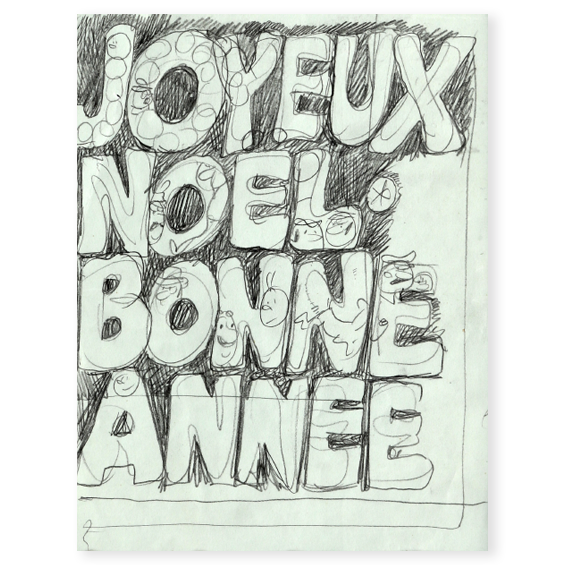 Draft greetings card – Hergé – 1965