The most famous pre-Colombian mummy in the world – Rascar Capac – has been admitted to hospital in Brussels.
Researchers did not seem worried about being cursed by "He-who-unleashes-the-fire-of-heaven" as they gave the mummy a CT scan: a medical-imaging technique that involves measuring the absorption of X-rays by tissue, to create 2 and 3-dimensional images of anatomical structures.
The technique has already been tested on Egyptian mummies..
The researchers hope that the examination will help them to determine what Rascar Capac ate, the mummy's sex, and possible cause of death, among other information.
Hopefully Rascar Capac will not do a repeat performance of his scary crystal-ball throwing from The Seven Crystal Balls!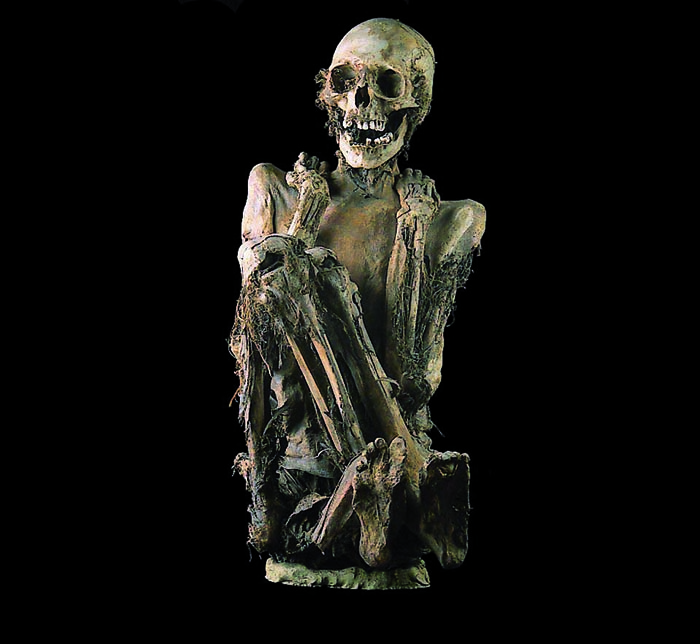 © Hergé - Moulinsart 2017