Name
"Alcazar" is a Spanish word designating a fortified palace. Like the "Alcazars" from Sevilla and Toledo, these palaces were built by the Moors - a people of Berber origins - during their conquest of Spain (12th and 13th century).
Occupation
Officer of the highest rank - general - commander of the revolutionary troops which overthrow the dictatorship led by another general - Tapioca. Those two - Alcazar and Tapioca - will play ping pong with power and overthrow each other.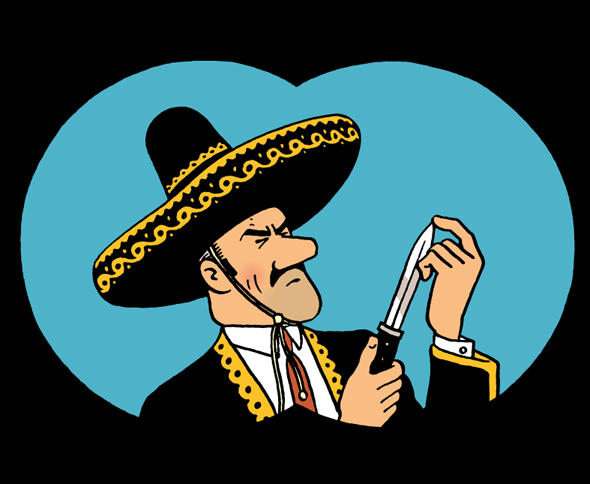 The Seven Crystal Balls, page 9
Hobbies
À part le jeu de la révolution, Alcazar joue aux échecs et fume le cigare.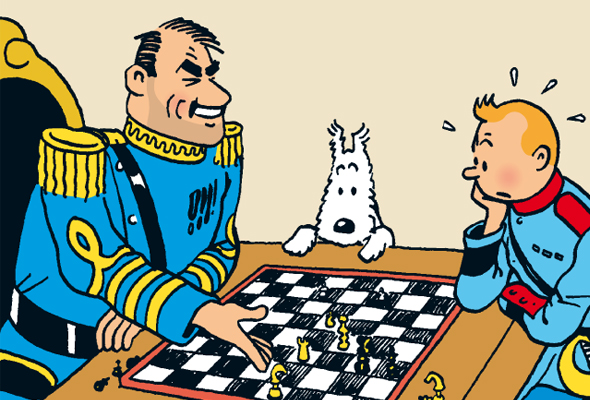 The Broken Ear, page 23
A bit of history
The Broken Ear Tintin's adventure in which Alcazar makes his first appearance, was inspired by a bloody conflict which opposed Bolivia and Paraguay in the 1930's as they were fighting over the "Gran Chaco" territory which supposedly possessed large oil resources.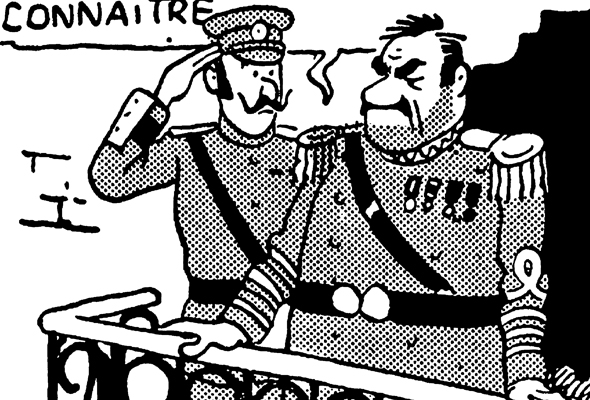 Case extraite de L'Oreille cassée - Première apparition du général Alcazar
Cette guerre fut baptisée la " Guerre du Pétrole ". Les Gringos (Standard Oil américaine) et autres multinationales occidentales (Royal Dutch Shell) étaient impliquées dans ce conflit. Mais le vrai motif de la guerre était le dessin de la Bolivie de se ménager un meilleur passage à la rivière Paraguay. Le " Gran Chaco " est devenu sous le coup de crayon d'Hergé le " Gran Chapo ".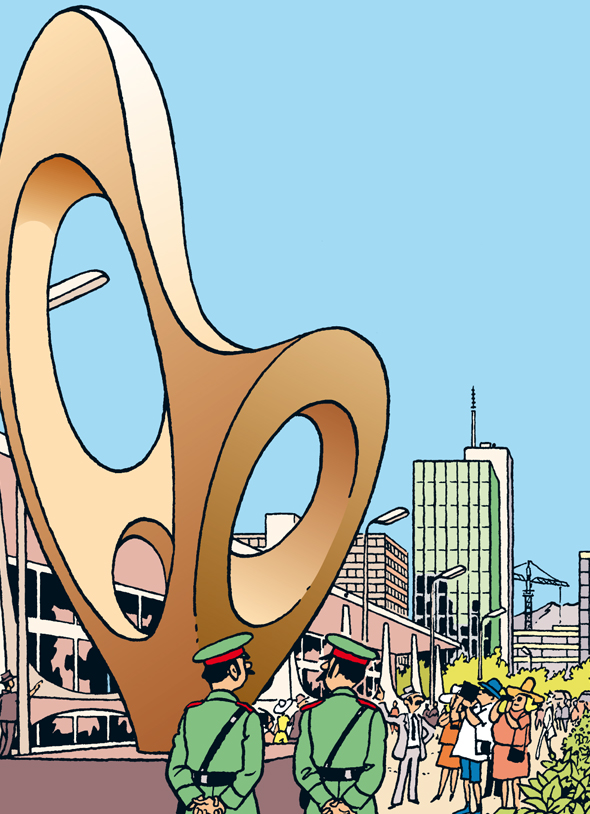 Tintin et les Picaros page 11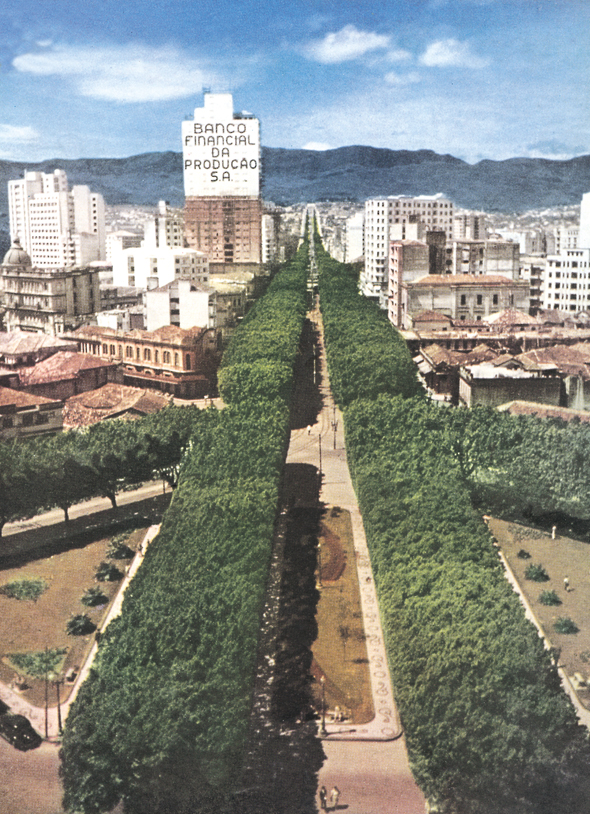 Belo Horizonte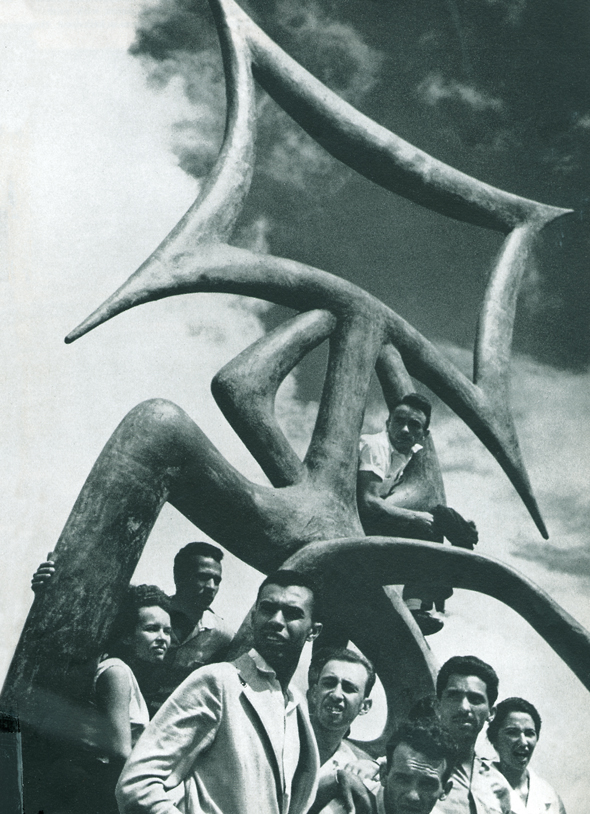 Oeuvre de Marcel Arnould
Le San Théodoros reviendra à la une dans Tintin et les Picaros où Hergé caricaturera l'ingérence des puissances commerciales dans les affaires politiques des pays du tiers monde. (Michael Farr Tintin, Le rêve et la réalité, Ed. p.195).
His wife
It is most probable that Peggy is Alcazar's legitimate spouse, his "dove".This frightening creature who seduces Calculus is an "American and holds some kind of position in the Ku Klux Klan". (Numa Sadoul Tintin et Moi, entretiens avec Hergé, Ed. Casterman)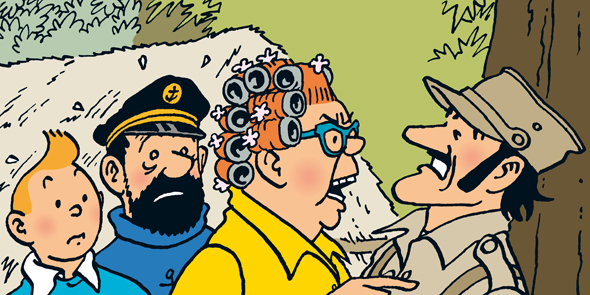 Tintin in the Picaros, page 41
Although it is not said in the album, Peggy is the daughter of Basil Bazarov, the arms dealer who appears in The Broken Ear. "Hergé's most savage and transparent satire is reserved for an international arms dealer of Greek origin who made his fortune from the industry of death of the First World War and afterwards, Basil Zaharoff".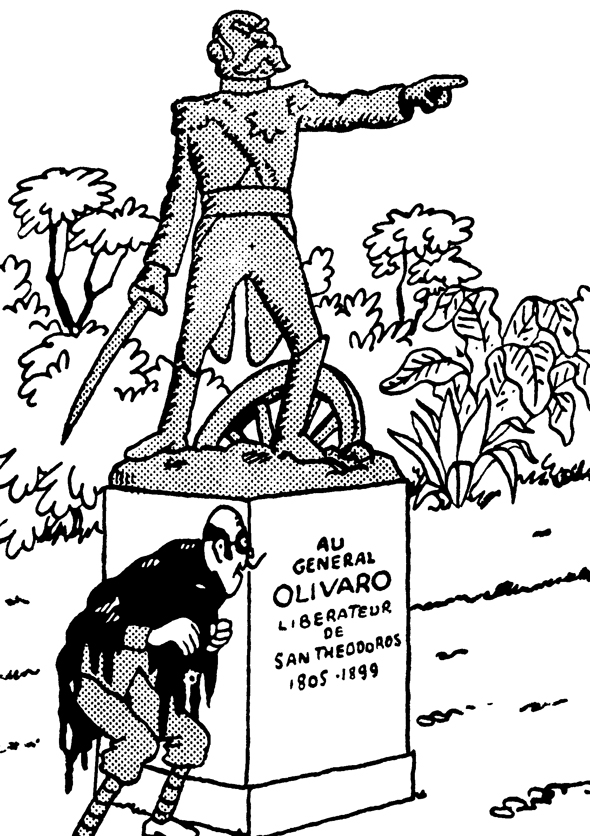 L'hommage hergéen à Simon Bolivar - libérateur d'une partie de l'Amérique du Sud
A word from Hergé
"Alcazar's ambiguity is simply that of a politician. He is Tintin's friend or foe depending on whether Tintin serves his cause or if he is an obstacle to it. Reasons of State or more coarsely, personal ambitions, that is what dictates the General's behavior..." (Numa Sadoul, Tintin et Moi, entretiens avec Hergé, Ed. Casterman, p205)