On Sunday 7 January 2018 everyone who comes to the Hergé Museum can visit for free!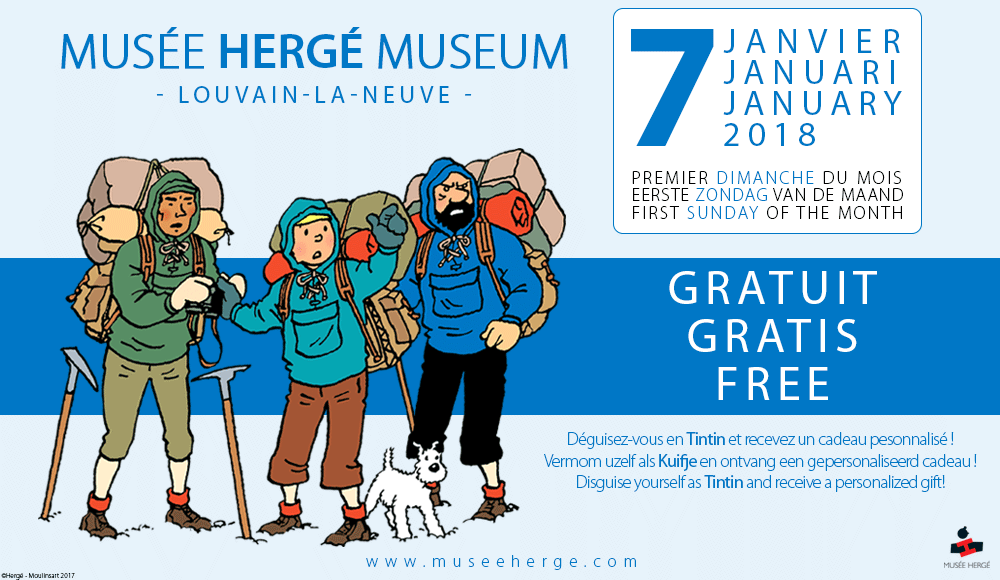 Just like the Thom(p)sons, children will be able to try to solve a mystery in the form of a quiz.
Tintin was born on 10 January and to celebrate the date, everyone who comes dressed as Tintin will receive a personalised gift!
And that is not all! That Sunday will be the last day you can come and see the legendary model of the Unicorn at the Museum. This model – based on The Secret of the Unicorn – was owned by Hergé. After 7 January it will be sailing off to new horizons...
See you there!
Hergé Museum
Rue du Labrador, 26 - B-1348 Louvain-la-Neuve
Tel: +32 (0) 10 488 421
Email: info@museeherge.com