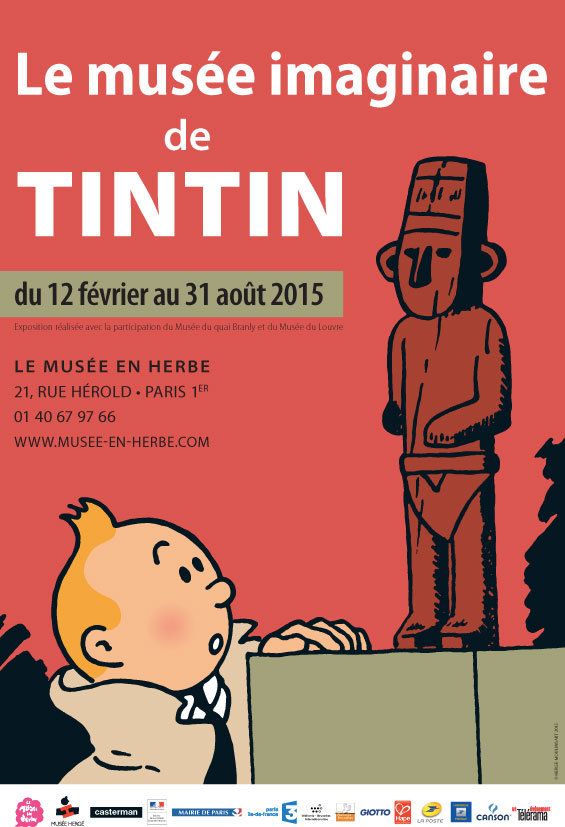 Tintin is coming to Paris to celebrate the Musée en Herbe's 40th birthday. The Musée en Herbe is hosting the Musée Hergé (Louvain-la-Neuve) as a special guest. Hergé's treasures will be on display, complimented by works of art selected from other galleries and museums. At the same time, Tintin-themed exhibitions will be organised in several Parisian locations and museums.
Visitors to the Musée en Herbe will learn about the spectacular architecture of the Hergé Museum, designed by Christian de Portzamparc. The Hergé exhibition will include rare original works and drawings, which attest to the artist's wide range of abilities, not only in comic strips but also illustration, graphic design, caricature, and a host of other disciplines.
From 12 February to 31 August 2015 at the Musée en Herbe, Paris
Pratical info :
Address : 21 rue Hérold, 75001 Paris
How to get there : Metro 3 Bourse or Metro 4 Étienne Marcel Tel.: +33 (0) 1 40 67 97 66
Find out more at : http://www.musee-en-herbe.com
Prices : Normal rate : 6.00 € or Reduced rate : 5.00 €.