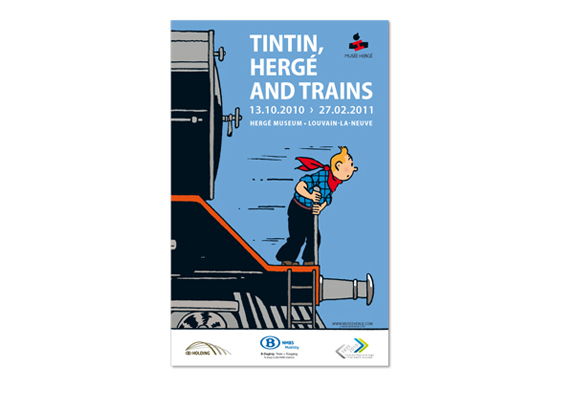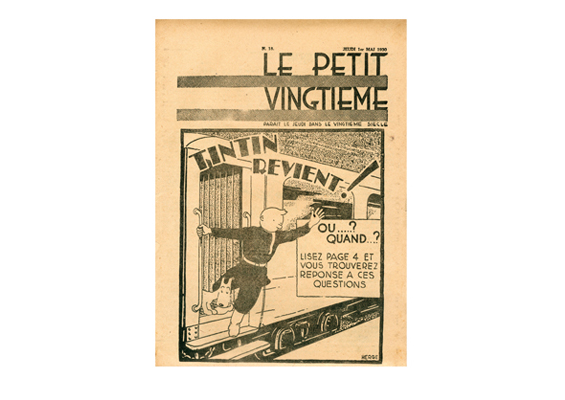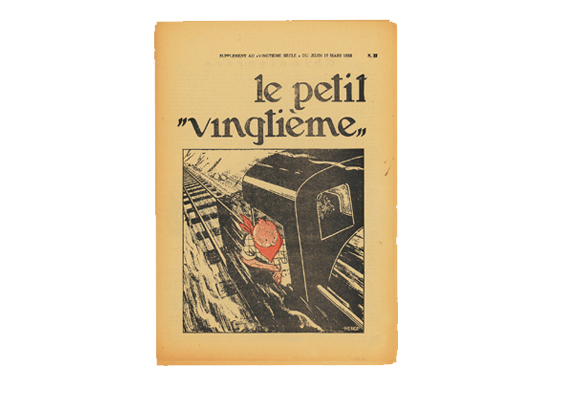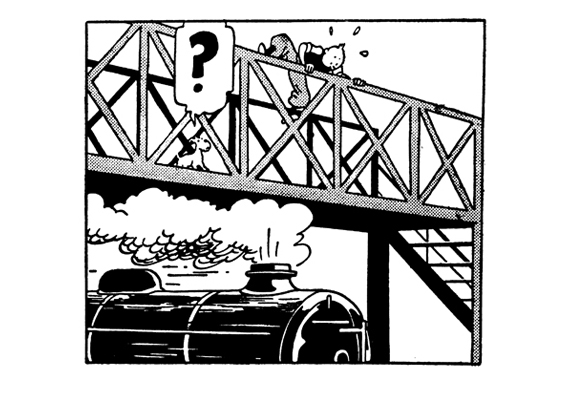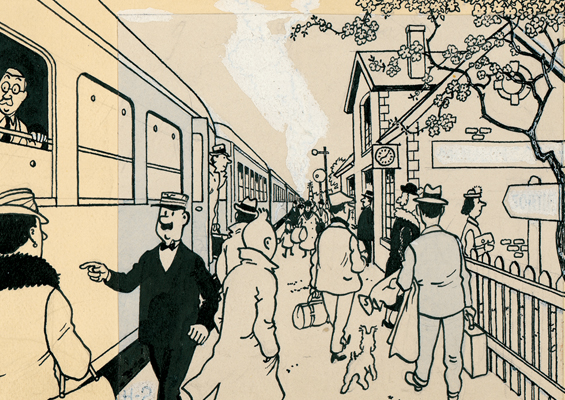 Ever since Tintin was first published on 10 January 1929, the little reporter has enjoyed a special relationship with Belgian National Railways.
On the first page of Tintin in the Land of the Soviets, Tintin and Snowy set off on their inaugural adventure by train. When the action-packed story - serialised in the children's magazine Le Petit Vingtième - came to an end in 1930, crowds of people showed up at the Gare du Nord railway station in Brussels, to welcome their favourite hero back home. At the beginning of Tintin in the Congo, Tintin catches the train from Brussels to Antwerp. In his first post-war adventure, The Seven Crystal Balls, Tintin arrives at Marlinspike station in an SNCB (Belgian National Railways) train.
The relationship between Hergé and trains has stood the test of time. The creator of Tintin even illustrated brochures for the SNCB. Hergé drew Saint Nicolas, the patron saint of well-behaved children, arriving at the Gare du Luxembourg, where today visitors can see an enlarged reproduction of this memorable scene at the entrance to the station.
A special exhibition has been organised at the Hergé Museum in Louvain-la-Neuve, to celebrate the close relationship between the author and trains. Visitors will come across beautiful model trains, archive material, railway memorabilia and objects illustrating the history of Belgian Railways. The displays will be augmented by Hergé's drawings, which will serve to demonstrate the painstaking research and minute attention to detail that the creator of Tintin afforded his work.
Download the complete programme 175 ans des chemins de fer belges (pdf FR- 1,2Mo)
Link : www.175ansdescheminsdefer.be