The 2016 Tintin calendar and diary are themed around illustrations from Le Petit Vingtième magazine. There are four items of stationery available: The quadrilingual large and small format calendars (30 x 30 cm and 15 x 15 cm respectively), and the large and small format bilingual diaries (15 x 21 cm and 9 x 16 cm respectively).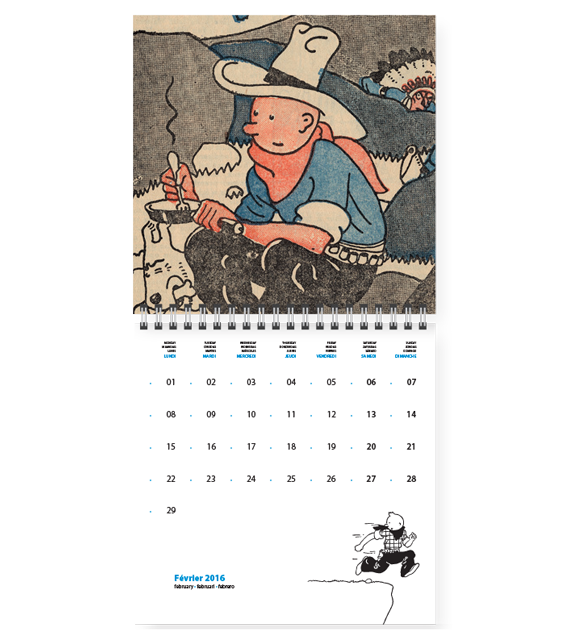 Tintin calendar - 2016
The Adventures of Tintin and Snowy first appeared in Le Petit Vingtième on 10 January 1929, and continued to be published in the magazine until 9 May 1940. Le Petit Vingtième was the children's supplement to Le Vingtième Siècle newspaper. At the rate of two pages per week, nine episodes of Hergé's most famous series were published in the magazine.
The Tintin calendar makes a beautiful and useful wall decoration!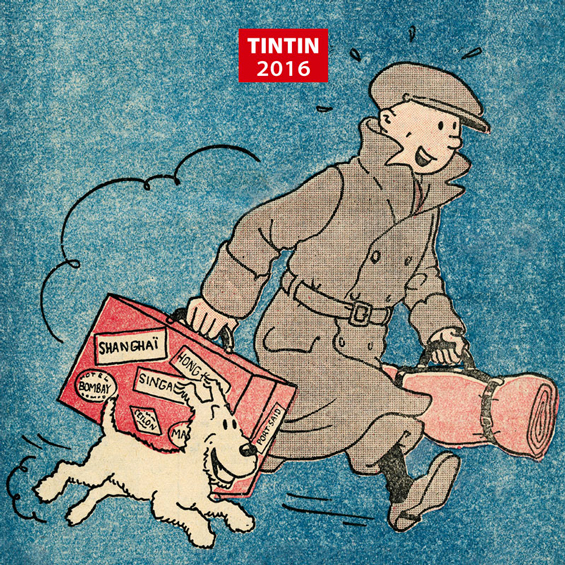 Tintin calendar - 2016