A new book is being published about The Adventures of Tintin on television and in the cinema. The book includes a magnificent sheet of stamps created by the Belgian Post Office, to celebrate Tintin's journey from page to screen.
Hergé was heavily influenced by cinema, and the author always dreamed of bringing his comic strip hero to the silver screen. This book takes the reader on a tour of every cartoon and adaptation that has been made to date, finishing with the upcoming 3D motion capture blockbuster that is set to arrive at the end of 2011.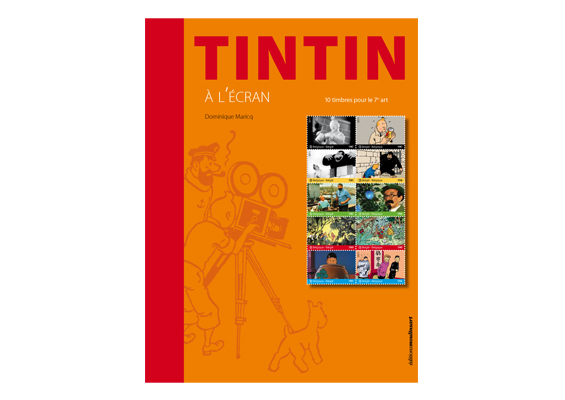 The book is published in a limited edition with 5000 copies in French and 1400 copies in Dutch.
The book will be available from 27 August 2011.
Co-published by Moulinsart and the Belgian Centre for Comic Strips.
Retail price: 77 Euros.