Ten thousand thundering typhoons! On Sunday 7 February everyone is invited to visit the Hergé Museum for free!
This is a fantastic opportunity to discover an astounding collection of original sketches and unpublished artwork by Hergé, on display inside a building, the incredible architecture of which is itself worth the visit.
As well as a wealth of material on The Adventures of Tintin, you can also discover Hergé's lesser-known series such as Totor, Jo and Zette, and Quick and Flupke.
The Hergé Museum transports you into the world of comic strips and takes you, frame by frame, on a trip through the universe created by a great twentieth-century author and illustrator. It is an unmissable experience.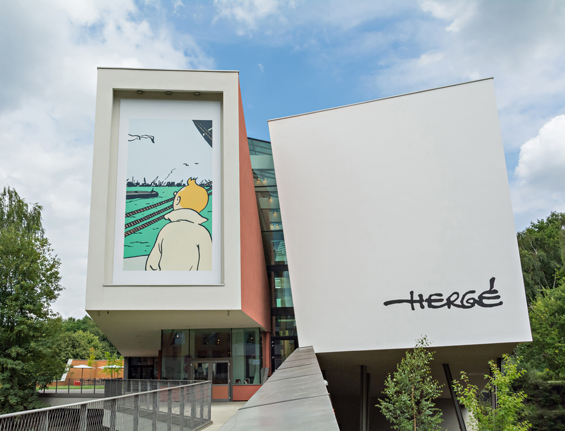 Hergé Museum - Louvain-la-Neuve