To mark the occasion of Tintin's birthday, on 10 January the Hergé Museum welcomed Anne Eyberg (photo left), who has been working with Moulinsart for nearly 20 years.
Anne, 53 years old and the mother of two daughters (22 and 17 years old), became the new Director of the Hergé Museum on this symbolic date.
Following a degree in fine art and further studies in graphic design, Anne Eyberg originally joined Moulinsart as a graphic designer and then became a stylist for the merchandise department. She later took the role of assistant to the Managing Director and for the last 10 years she has been coordinating major partnerships.
Anne has been involved with the work of Hergé for most of her career and she is overjoyed to accept this new responsibility.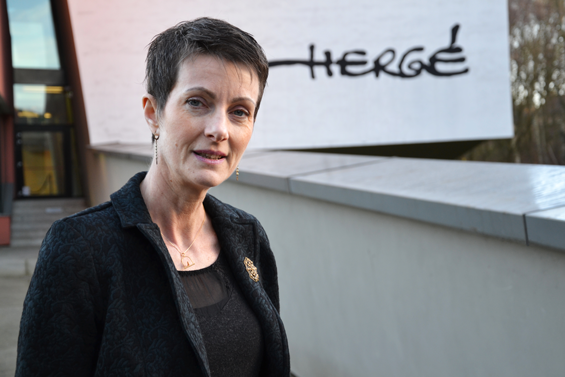 Anne Eyberg - Director of the Hergé Museum