It is coming to that time of year when children realise that being good is a smart move... Saint Nicolas is coming to town.
This year the patron saint of good children received a record number of letters with requests of all kinds. But one letter stood out for the jolly bearded saint – a request that he pay a visit to the Hergé Museum.
This Sunday 29 November, Saint Nicolas will fulfil the wish expressed in that letter. Come and see him at the Hergé Museum on that date. Visitors are also invited to look around the Multiple Creations gallery, in which you can see a host of beautiful drawings created by Hergé as a tribute to Saint Nicolas.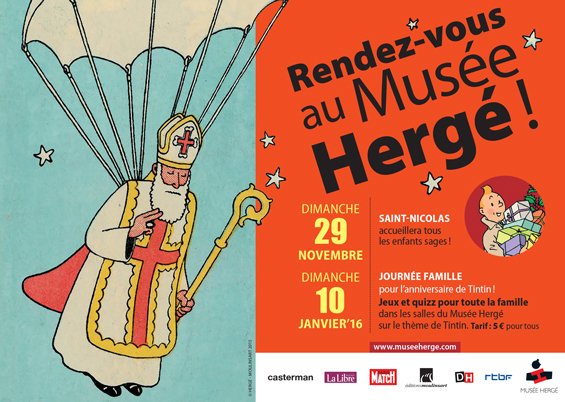 Saint Nicolas at the Hergé Museum