The 6 September 2015 will be the first Sunday of the month, and free entrance will be granted to anyone visiting the Hergé Museum. It is a great opportunity to come and visit this magnificent building, entirely dedicated to the life and work of the creator of Tintin. On this occasion there will also be a special event taking place: the Tintin magazine car rally.
The rally is open to anyone who owns a car or motorbike which appeared at least once in the popular weekly children's magazine Tintin, created by Raymond Leblanc and Hergé.
Interested parties are invited to write to testacoda.organisation@gmail.com (the full terms and conditions will be sent by return email). This rally is organised in the context of the sixth Brussels Comic Strip Festival. The festival takes place between 4 and 6 September in the park opposite the Royal Palace. Entrance is free.
On Sunday 6 September the Tintin car rally will depart from the Grand Place in Louvain-la-Neuve at 9am.
For more information on joining the rally: http://en.tintin.com/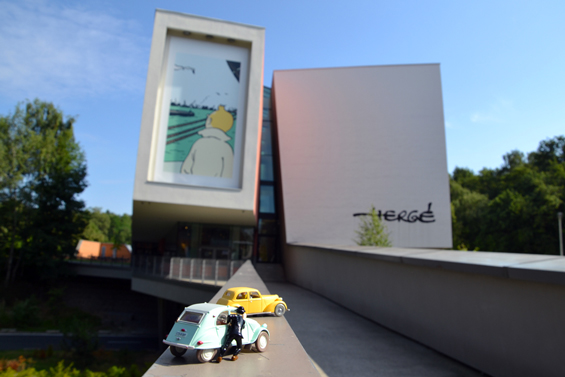 Hergé Museum