On Wednesday 1 July 2009, Mr and Mrs Rodwell welcomed King Albert II of Belgium on his visit to the Hergé Museum.
Already a connoisseur of the artist's work, the sovereign enjoyed taking a journey through the history of his country, via the life of Hergé and his creations. One of the most poignant moments was when His Majesty arrived at a photograph, in which a very young Hergé can be seen among a crowd buzzing around Queen Astrid, the mother of Albert II and his brother and predecessor, Baudouin I.
The Royal Family have always been close to Hergé's work, something that the author was humbly aware of, offering signed copies of his books to the prince and princess, children of King Leopold III and his wife, Queen Astrid.
Visitors to the Museum were amazed to come across the King in front of a display cabinet, grinning widely as he reminisced over a page of Jo, Zette and Jocko!
The press turned out in force, and were allowed to take photographs of the interior of the museum, which are sure to be published over the next few days. In the meantime, take a look at the following sites: www.tintin.com and www.museeherge.com, for more information.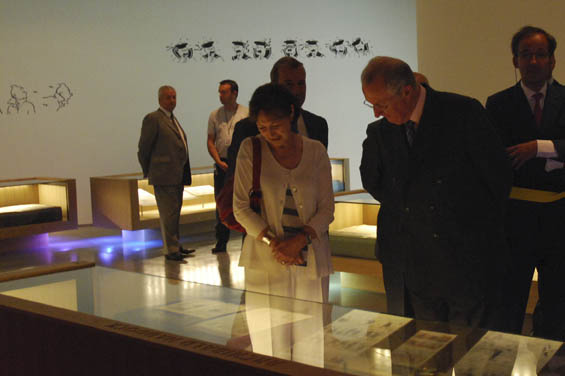 ]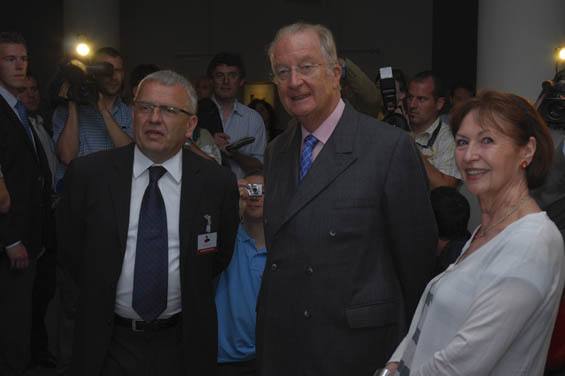 ]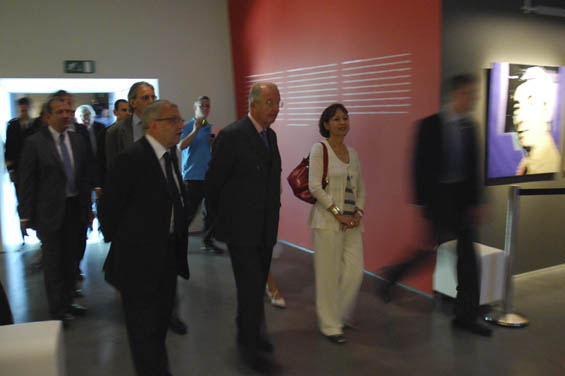 ]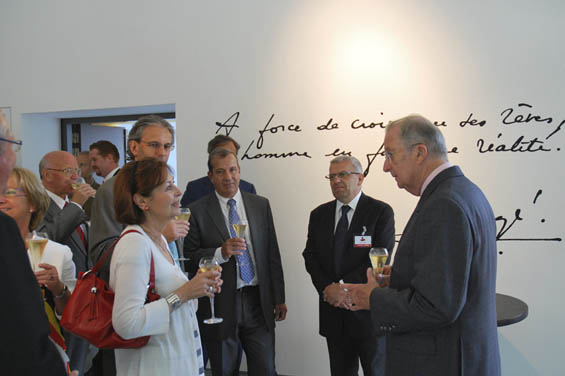 ]