The exhibition "When Hergé met Nat Neujean" is extended until January 10, 2015.
- From May 22, 2014 to January 10, 2015.
- Vernissage May 22.
- Opening to public May 23.
The first 3D artist of Tintin
The first exhibition of the works of Nat Neujean at the Hergé Musem has come about through a mixture of miracle and chance. It is a miracle because it is the first time that all the work that Neujean did in relation to the world of Hergé is being put on display in a single place, bringing together plaster statues never before exhibited to the public with original works in bronze. Visitors can discover the first 18 cm Tintin statue Neujean created in 1953, the stone bust of Tintin he made in 1954, the bronze bust of Tintin created that same year, the bust of Hergé sculpted in 1958, the models for the Tintin and Snowy monument created for the thirtieth anniversary of Tintin magazine and one of the original full-size (nearly 2 metres tall) copies of this magnificent statue, cast in bronze in 1976.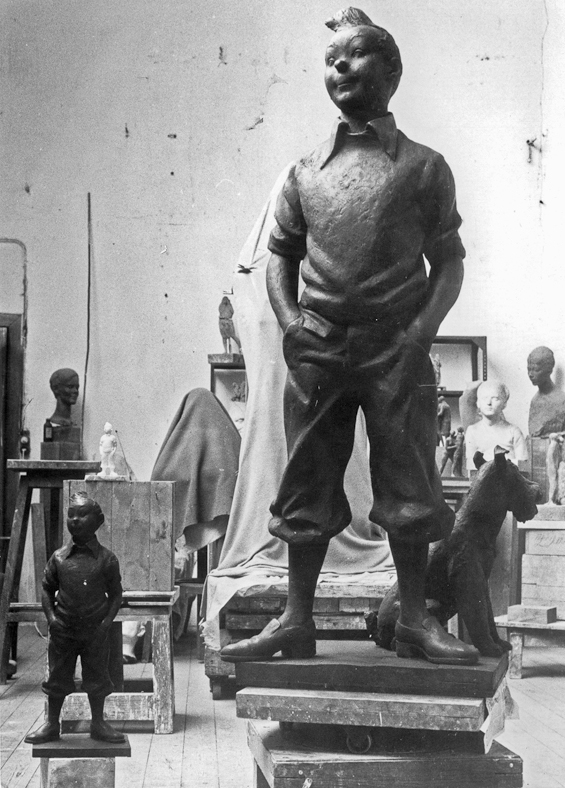 Plâtre original pâtiné du monument de Tintin & Milou en 1976 qui sera utilisé pour li'nauguration du 29/09/1976 en présence d'Hergé
But the exhibition is also down to chance, the chance meeting in 1947 between two artists, a meeting which, for Neujean, would lead to many other acquaintances.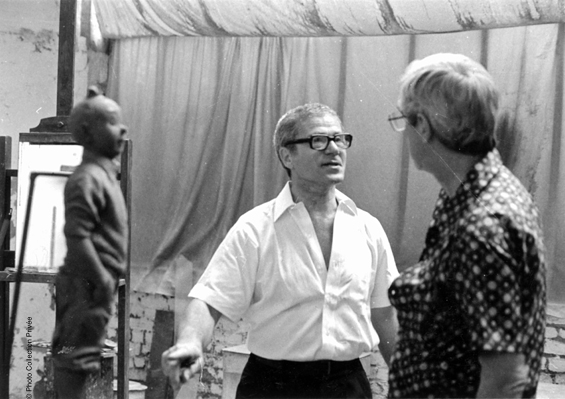 Hergé et Neujean dans l'atelier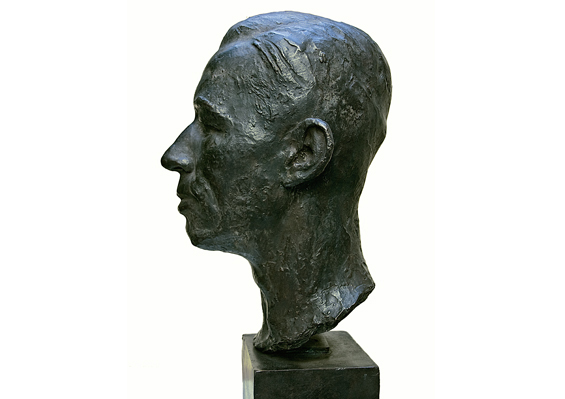 © B. Neuman - Nat Neujean 2011
For more info: download the press release