The 22 May is a special day for fans of Hergé: the creator of Tintin was born on that day in 1907, in a suburb of Brussels called Etterbeek. Since last year another there has been another reason to celebrate on the day: the opening of the Hergé Museum took place on 22 May 2009.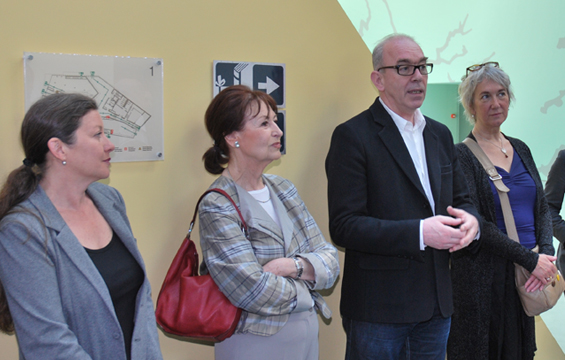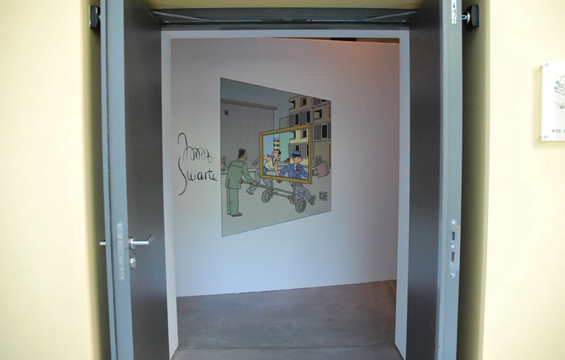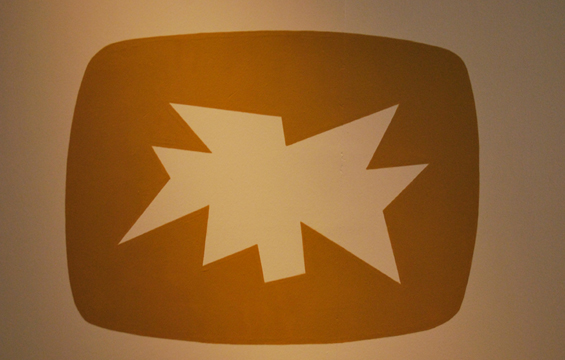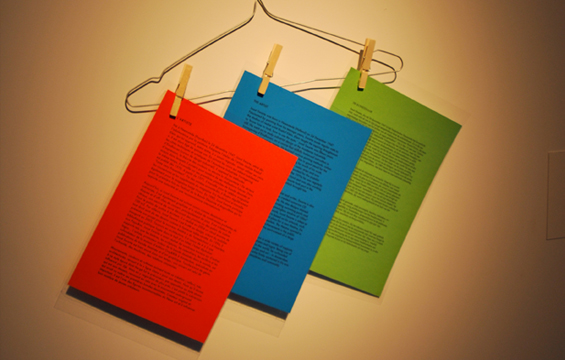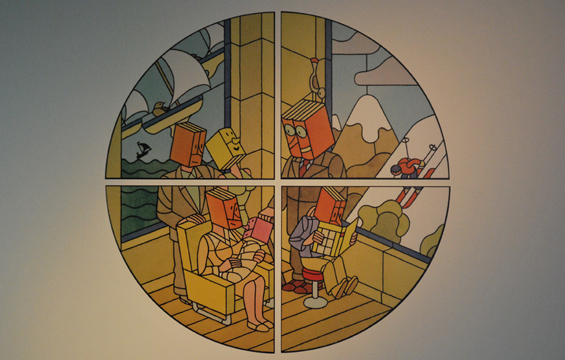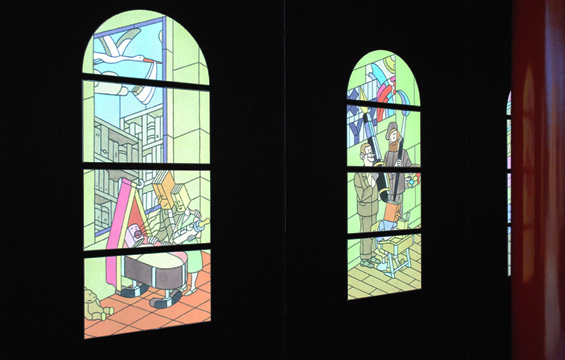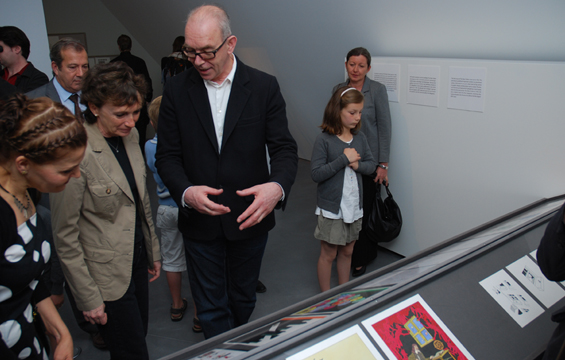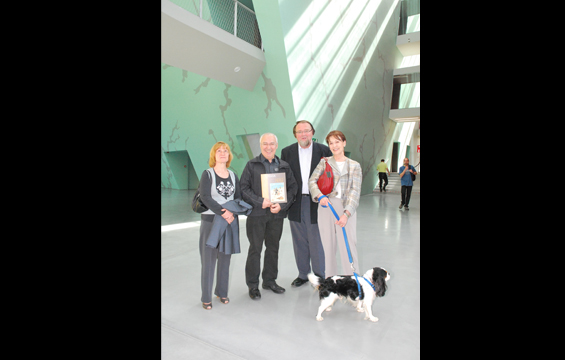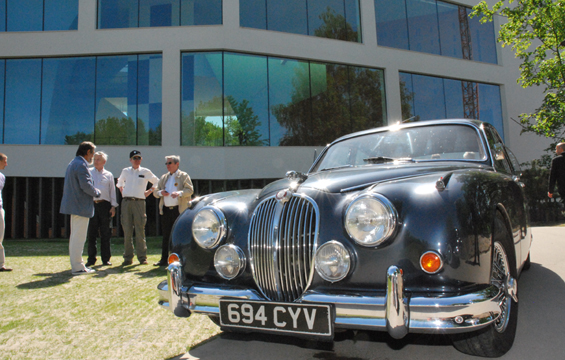 The sun was shining as the special guests arrived: the French Ambassador, The Minister for Culture from the American Embassy, Joost Swarte (the Dutch cartoonist and exhibition designer at the Museum, whose own temporary exhibition was opened on the day and will remain open to visitors until 12 September), Madame Leen Vandersteen (daughter of Willy Vandersteen, the creator of Spike and Suzy), John-Alexander Bogaerts and many eminent heads of commerce, made the trip to the Museum to enjoy a wonderful visit and journey into the world of Hergé.
A team from the independent Belgian television network RTL-Tvi accompanied Dominique Maricq on a journey through the Walloon Brabant countryside that surrounds the Museum, the same part of Belgium where Hergé lived and which the author depicted in stories including The Calculus Affair and The Castafiore Emerald.
The little tour, also followed by Daniel Couvreur from Le Soir newspaper, was made possible thanks to the kind generosity of certain collectors of classic cars. Two collectors gave lifts to journalists on board a Jaguar and a Buick, cars which are beautifully depicted within the closing pages of Land of Black Gold.
Dominique Maricq is currently working on a book, to be published in October, about Hergé and the Walloon Brabant region. The author was present in the Museum shop in the afternoon, where he was available to sign copies of his other books, as were Philippe Goddin (Chronologie d'une oeuvre), Jean-Pierre Talbot (the unforgettable Tintin from the 1960s live-action movies) and Gérard Lippert, vet and author of Tintin & les Animaux.
By the end of a day full of surprises everyone agreed that the celebrations had been a great success.
We are all looking forward to the next event - the Tintin flea market - which will take place within the surroundings of the Hergé Museum between 11am and 5pm, on Saturday 17 July.