On 21 May 2010 it was a great pleasure for us to welcome Claude de Ribaupierre, better known by his penname Derib, to the Hergé Museum. Derib is an author whose comic strips, including Yakari and Buddy Longway, often warn against the diverse consequences of a dehumanised society. Derib also played a key role on the team working to produce Tintin magazine, published by Editions Lombard up until 29 November 1988.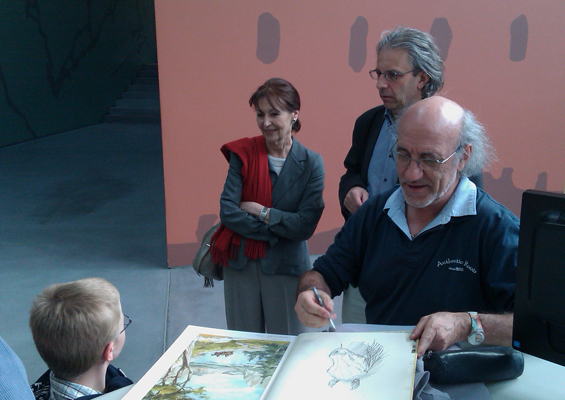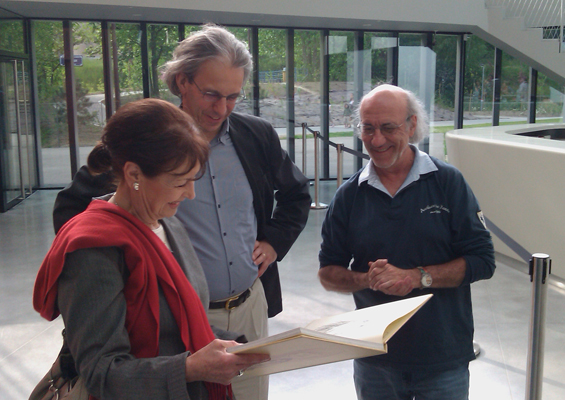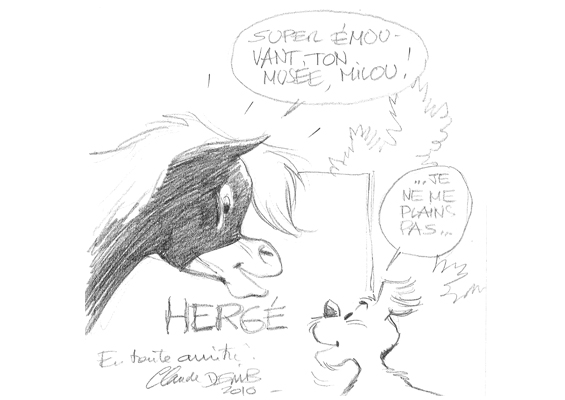 Dessin de Derib dans le livre d'or
Derib, along with a group of family and friends, travelled all the way from his native Switzerland on the eve of celebrations marking the commemoration of Hergé's birthday on 22 May.
The comic strip author wrote a wonderful inscription describing his joy at having been able to explore the Museum and rediscover Hergé, in the 'Livre d'Or' visitors' book, which he embellished with a beautiful drawing.