The Tintin movie The Adventures of Tintin: The Secret of the Unicorn is previewed on Saturday 22 October 2011 at the UGC De Brouckère in Brussels. On the occasion of this premiere, the City of Brussels and the Brussels Capital Region organize a free event at the Place de Brouckère.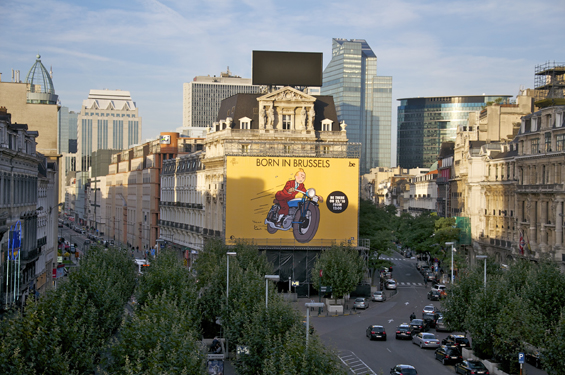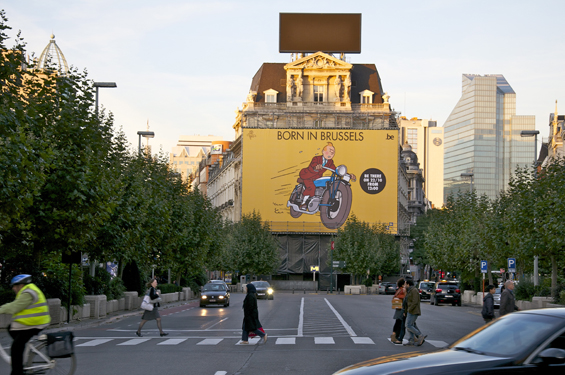 The program includes a parade of old vehicles, an acrobatic show and a passage on the red carpet.
11.00-12.00 : parade of old cars from the Tintin albums (Place des Palais, Sablon, Grand-Place, Bourse, Place de Brouckère)
12.00-15.00 : exhibition of old vehicles of Tintin - Place de Brouckère
12.00-13.00 : acrobatic show at the Tintin fresco - Hotel Continental on the Place de Brouckère
13.00-14.00 : passage of celebrities such as director Steven Spielberg on the red carpet in front of the UGC De Brouckère (also on a big screen)
14.30 : preview of the film (private only, not accessible)
16.00 : end event
The film will be shown in cinemas from 26 October 2011.