During the time when Belgium shone brightly and its capital Brussels, "brusselled" as the great Jacques Brel called it. Hergé, long time publicist, created in 1957, along with his Studios, the flag and the logo of the Belgian Antarctic Expedition.
This journey of highly scientific value was organised as part of the International Geophysical Year, under the direction of the Belgian explorer Gaston de Gerlache. On this occasion, Belgium accompanied eight other countries for the establishment of research stations on the huge frozen continent (the King Baudouin base for Belgium).
The contribution of Tintin's father came in the form of a graphic symbol inspired by a stylised compass. He was also the emblem of the 1966 expedition led in concert, this time with the Netherlands. The compass designed by the Studios Hergé includes a needle placed in the North-South direction and a cockade representing the colours of Belgium.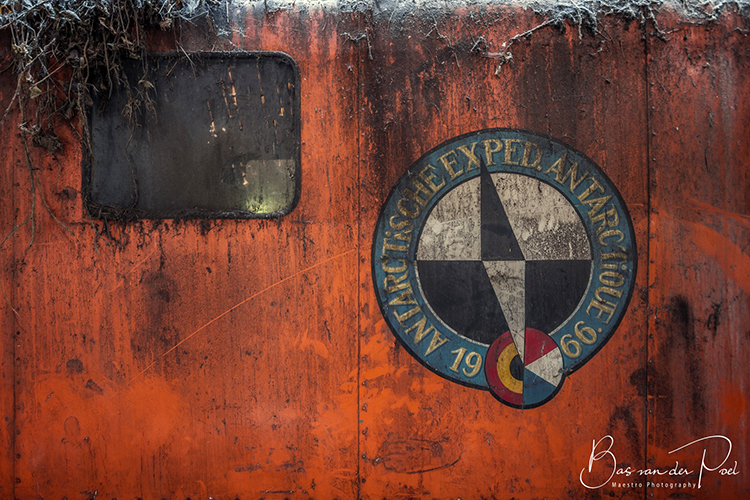 © Maestro Photography
Very recently, we discovered in the context of a RTBF newscast a report on the last historical traces of an expedition which contributed to the notoriety of Belgium, in the field of scientific missions and in particular, those on the southern continent.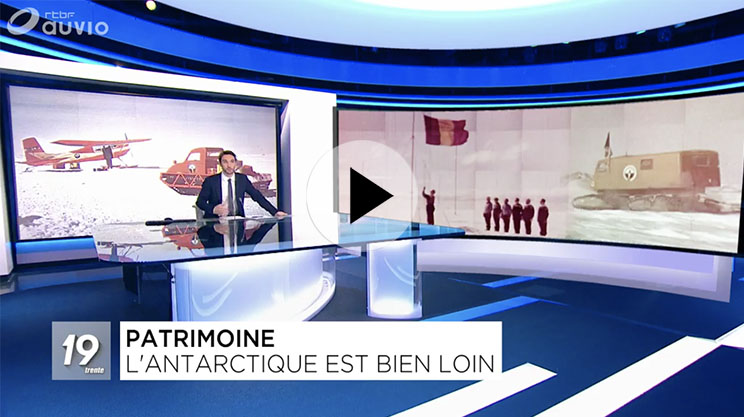 We meet Tony Van Autenboer, former head of the 1966 expedition. He lives in Flanders in an old farm. In one of the barns of his property, a nice surprise: three imposing crawler gear machines. They seem straight off the pack ice! These Snow-Cats are still in their original state, even if rust and dust tarnish the sides of these vehicles. On the side of one of these mysterious trucks made in the USA, is the famous coat of arms created by Hergé Studios, but this time with a Belgian-Dutch cockade. The logo was designed at the time for multiple supports: flags, pennants, badges, badges, armbands, letter papers, album of chromos ... (Hergé illustrated the title page).
© Maestro Photography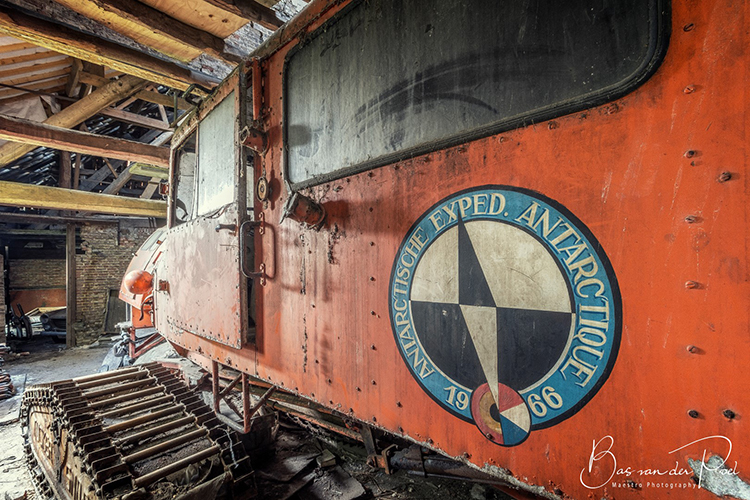 © Maestro Photography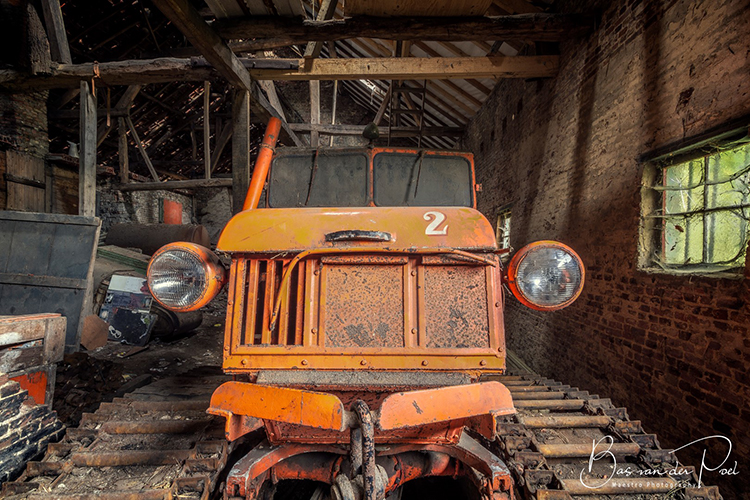 © Maestro Photography
For the record, the members of the 1957-58 Belgian Expedition received a vital supply from Avenue Louise (headquarters of the Hergé Studios since 1950): a complete collection of Tintin Adventure albums, to brighten up and warm the hearts of those who would spend the winter on the ice floe!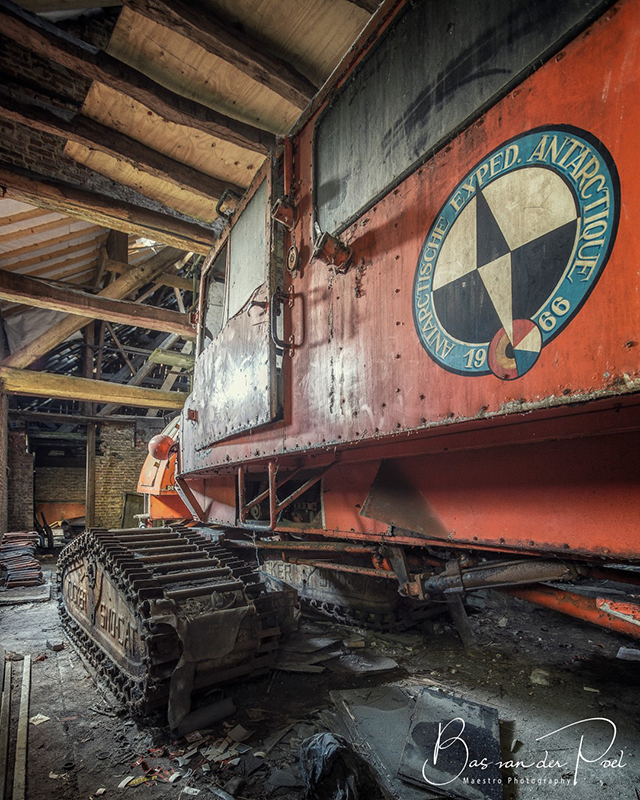 © Maestro Photography
A special thanks to Bas van der Poel - Maestro Photography for these great shots. Do you want others? Visit the site HERE
The Belgian adventure in Antarctica
Belgium continues its contributions to expeditions, this time the equipment will be aboard a sailboat. She leaves this Wednesday from Ushuaia, Argentina.
The purpose of the mission is to evaluate marine biodiversity and the environmental impact of plastics of all kinds by listing them in the Southern Ocean. The debris under the effect of the waves fragment and take the form of micro-particles which compose then a "toxic" soup of nanoparticles or nano-plastics.
More infos on Metrotime.be.