The twentieth English title is available in HD

- Discover the English titles available in digital format on IOS - Discover the English titles available in digital format on ANDROID
Travelling to the majestic snowy peaks of Tibet, Tintin and Captain Haddock are off to save Chang! Scaling the dangerous mountains of the Himalayas and coming face to face with the Abominable Snowman, the two heroes are ready to do anything to rescue their friend.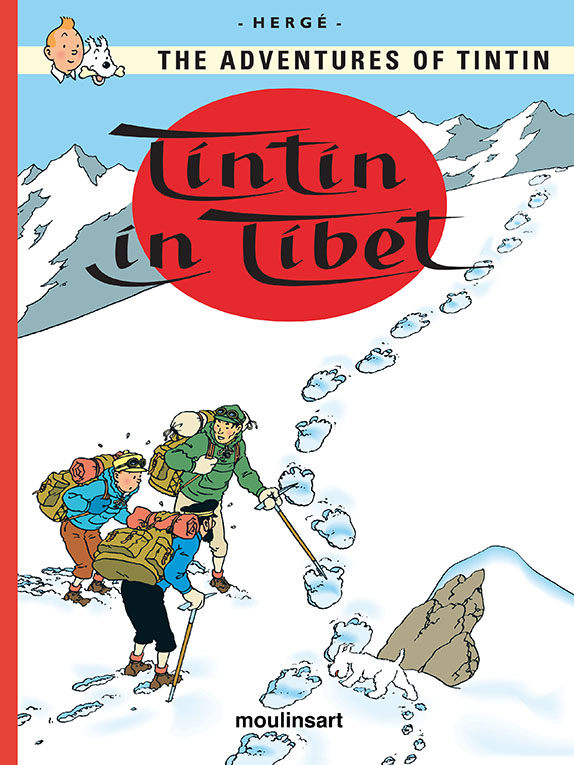 Follow the young reporter and his gruff companion across the vast snowy landscape and go on two adventures at once! The story of Tintin in Tibet is also the story of an inner journey that shows faith, friendship and hope conquering all obstacles.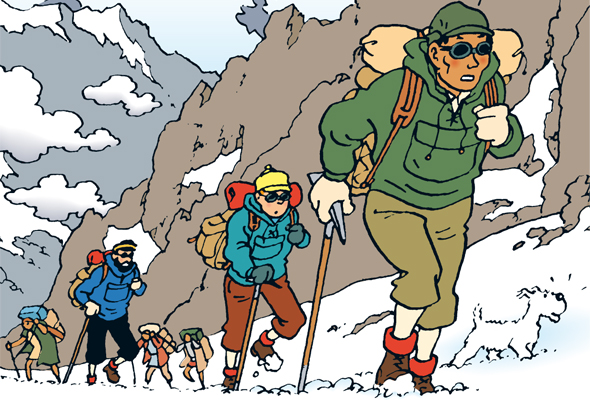 Copyright © Hergé / Moulinsart 2018
You can now read Tintin in Tibet and The Red Sea Sharks in a new HD version, with 33% improved definition compared with previous versions.
Audio (French) is available for:
- Tintin en Amérique
- Les Cigares du Pharaon
- L'Oreille cassée
- L'Île Noire
- Le Sceptre d'Ottokar
- Le Crabe aux pinces d'or
- L'Étoile mystérieuse
- Le Secret de la Licorne
- Le Trésor de Rackham le Rouge
- Objectif Lune
- On a marché sur la Lune

The rest of the digital Tintin titles will be published in English as new translations are completed.
New
- The Red Sea Sharks available in English
- Tintin in Tibet available in English

Opportunity
- Learn French, Japanese, Spanish, Dutch and Chinese (according to which titles are available) the fun way... with Tintin!

Technical details
- HD for all devices (iOS and Android)
- Resolution adapted for the iPad Pro (up to 12.9 inch screen) and iPhone X