The birthday is over…
To celebrate this anniversary on January 10th, the following events were organised:
- A press conference at Brussels Town Hall, where everything started for Tintin and Snowy, and where everything continues.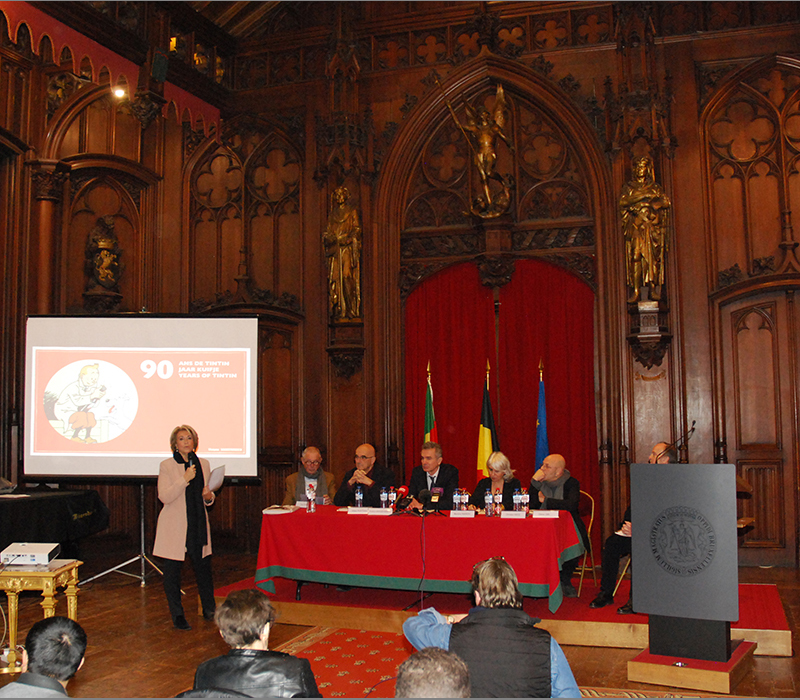 ©Moulinsart 2019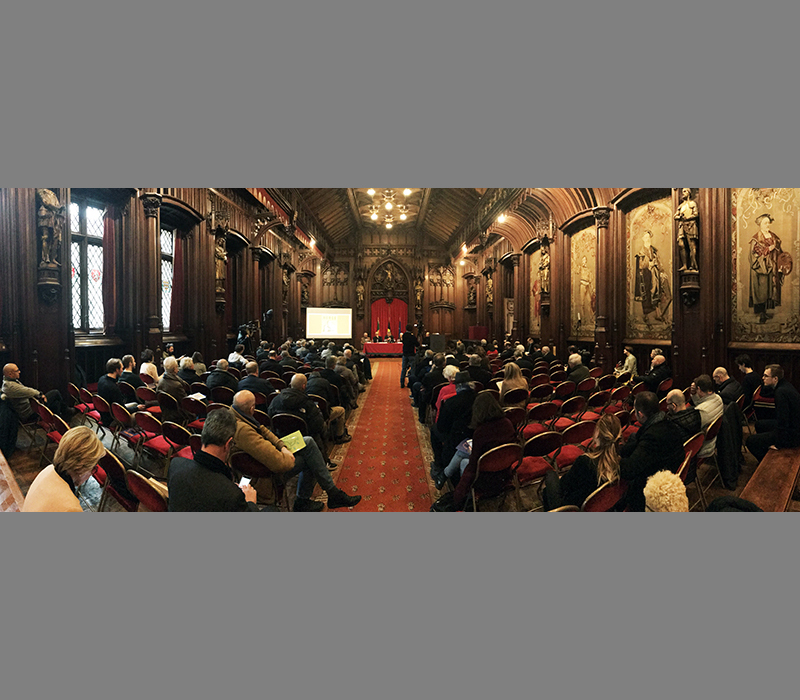 ©Moulinsart 2019
- A conference-debate on the theme of Tintin's Congo where Barly Baruti, a designer, summarized the outcome of this extensive discussion:
«"No, the Tintin in the Congo book is not racist, but rather paternalistic and tinged with an obvious viscerally colonial stereotype". "Don't criticise Hergé, but blame colonization." (Debate of January 10, 2019, The Congo of Tintin)
Barly Baruti doesn't want the book banned or the memories erased He would simply like to make it a tool for dialogue and reflection on our common history. ("We do not have to take Congolese for fools", by Daniel Couvreur, in Le Soir on January 14, 2019).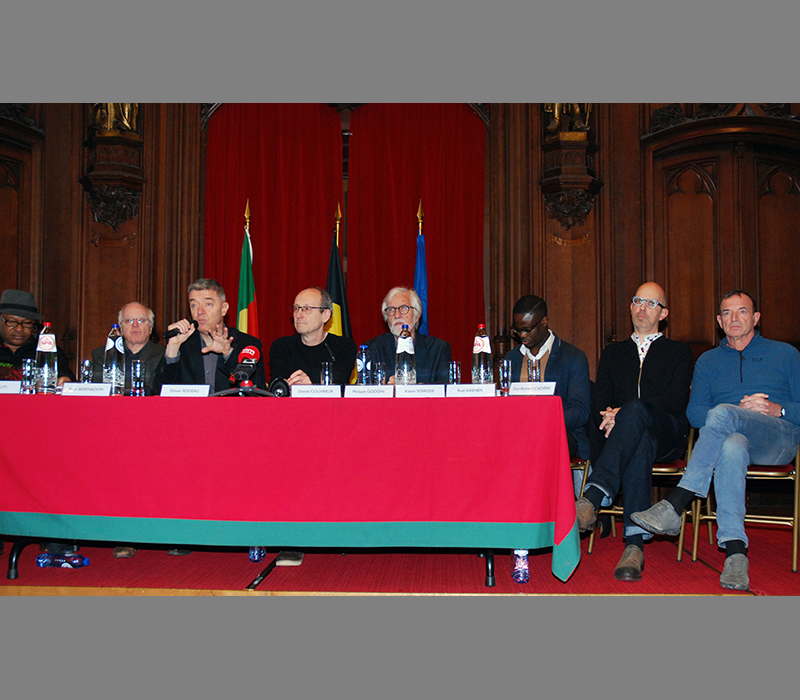 ©Moulinsart 2019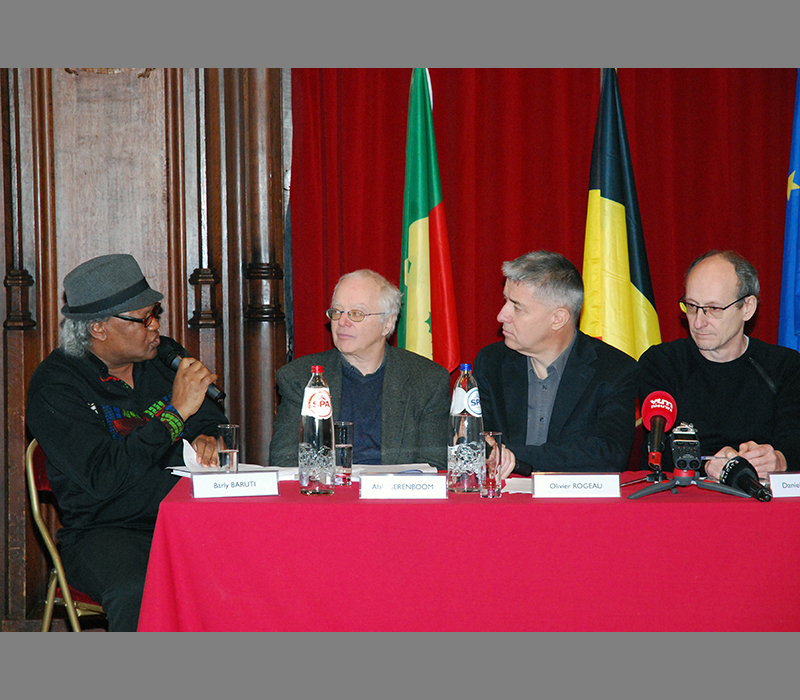 ©Moulinsart 2019
The party continued at the Tintin©Hergé Gallery in a convivial atmosphere where visitors were able to enjoy the pleasures of an exciting lesson in geography and to discover the fauna of the African continent.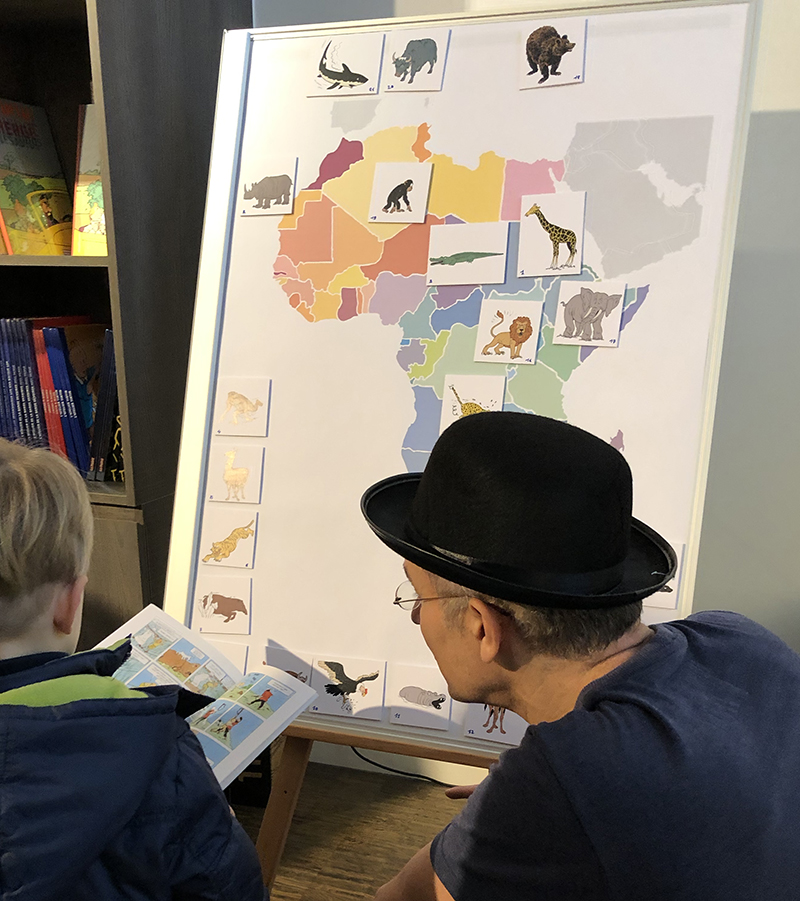 ©Moulinsart 2019
The final event took place at the Hergé Museum which is currently staging an exhibition featuring a series of original black and white plates of Tintin in the Congo. These plates are displayed alongside the recently re-mastered and colourized plates.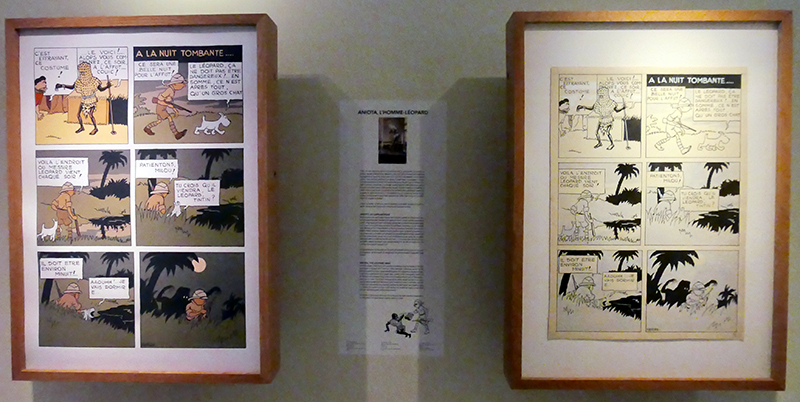 ©Moulinsart 2019
Tintin is the oldest young reporter.
Tintin is one of the oldest comic strip characters. Recently, Mickey Mouse celebrated his 90th last year, and the Smurfs are 60 years old. We can imagine a retirement home for comic strip heroes.
Definitely not! We won't contemplate this idea. Like Snowy and the aforementioned characters, Tintin doesn't have a wrinkle, even if Hergé had imagined that one day he would have more pronounced features.
How does one feel in old age? A lesser person? Tintin 90 years old? It was Fake news!
In the reality of his imaginary world, Tintin is 15 years old, although over the years he has become more like a young 17 or 18 year old man. He is the opposite of an adolescent in the sense that he plays an adult with a central role. Despite his youth, he is rather mature, resourceful and thoughtful.
No magic potion, no cryopreservation, no cosmetic surgery. None of that! Just a simple life, rich in adventures and friendships is enough to keep him in great shape! No imaginary youthfulness, just a clear line style which created a unique universe nourished by three dramaturgical components. The originality of the script, graphic virtuosity and a dream cast with about thirty inimitable star characters, and more than 300 extras.