When reading The Adventures of Tintin we follow the reporter all around the world, but he actually has very little time for holidays!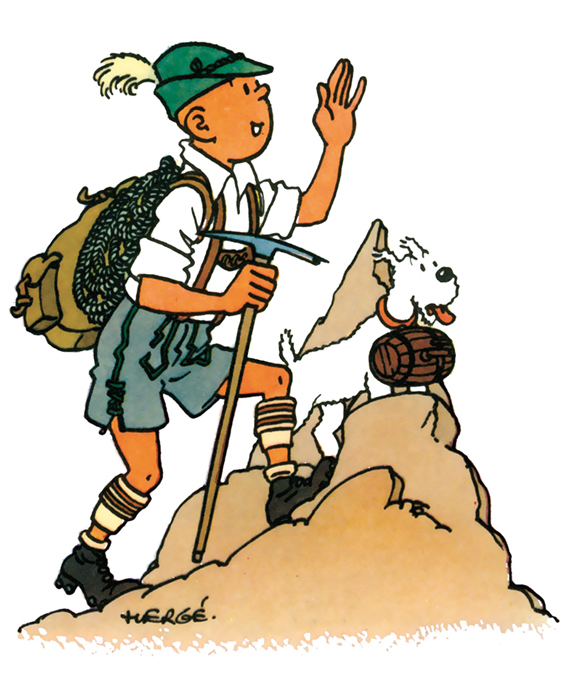 At most Tintin takes a few days in Vargese, a resort in the Savoie which Hergé created and that appears in Tintin in Tibet, or enjoys a few moments of respite on the magnificent ship the MS ISIS in Cigars of the Pharaoh.
But most of this time the rest is short-lived: Tintin quickly leaves Vargèse for India and then Nepal, to save his friend Chang. Tintin's "cruise" does not last long – before he know it the reporter is plunged into his next adventure.
For must of us who are not accustomed to rubbing shoulders with wild adventures, summer is the time for holidays, a change of scenery and a break from the hustle and bustle of home. These months are the time to relax. From beaches to mountains, holiday goers strike a balance between pleasure and rest, balancing swimming with lounging on the sand and hiking with admiring views.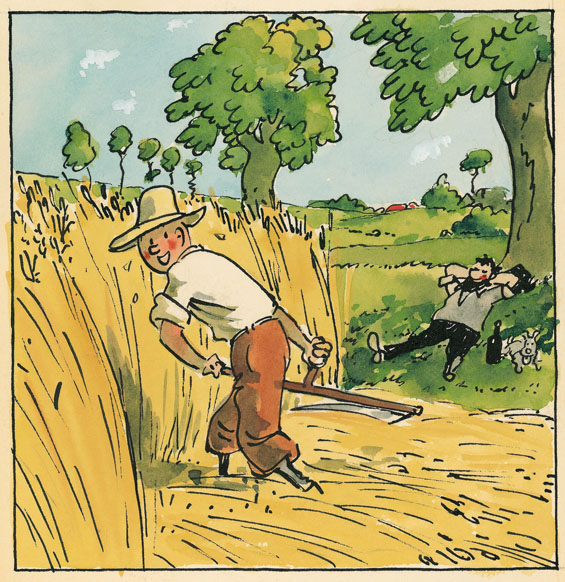 The activities of swimming, diving and exploring cultural attractions are all popular with travellers. But the summer is also the perfect opportunity to get a chance to read – in the plane, train, lounging by the beach or a pool... it is a great time to reconnect with our favourites or to discover new books. So why not choose Tintin to live excitement and adventure while following him on his adventures? Through The Adventures of Tintin app you can now immerse yourself in Hergé's exciting world anytime. These digital adventures are sure to attract the tech savvy travellers among us!
With everyone now keeping an eye on their phone, computer or tablet wherever they are, people on holiday may resort to keeping a device within reach on the beach. The end of data roaming charges in the European Union will only encourage this!
« From 15 June pre-paid phone contracts from all providers will be usable without additional costs in all European economic area countries. Phone calls, texts and internet usage will all be priced at local rates now, although as we hear from RTL France journalists, there will be caps on usage to avoid abuse of this perk.
For lovers of digital media, Tintin has teamed up with Apple this summer to deliver thrilling adventures straight to you, on Apple's aptly named iBooks application for your digital devices.
Happy summer holidays to you all! We could go on but we will leave you to experience the pleasure of Tintin in digital format, always in your pocket ready to explore at any time or in any place.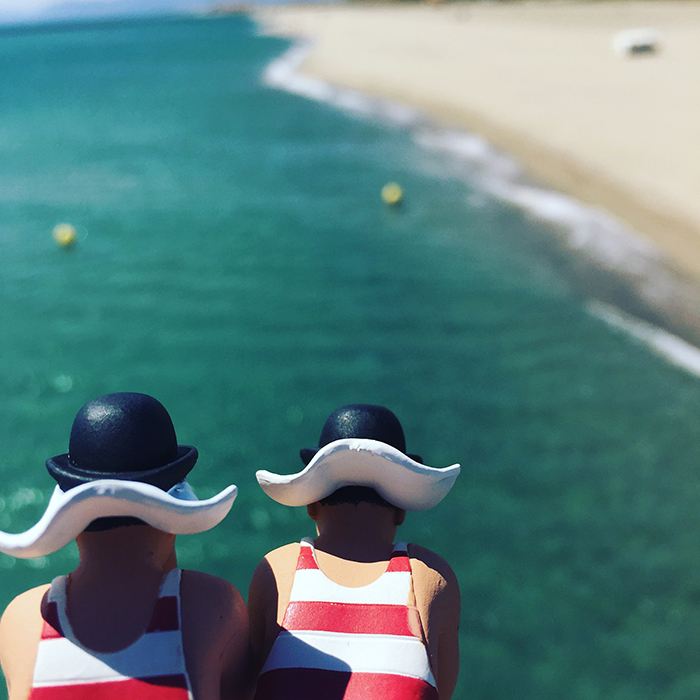 N.B. Always bear the environment in mind when travelling… the Icelandic fishing company North Sailing now uses electric motors for their oak boats, when travelling north or through the fjords in the Hornstrandir nature reserve. Soon there will be a whole CO2-emissionless fleet silently cruising through the water.