There are hundreds of types of collector out there, from people who collect watches and clocks to people who like collecting keys and stamps. Some people love collecting Tintin memorabilia. The thing that unites all these people is a burning passion to touch, to admire and – if possible – to possess the precious pieces that their hearts desire.
What type of collector are you?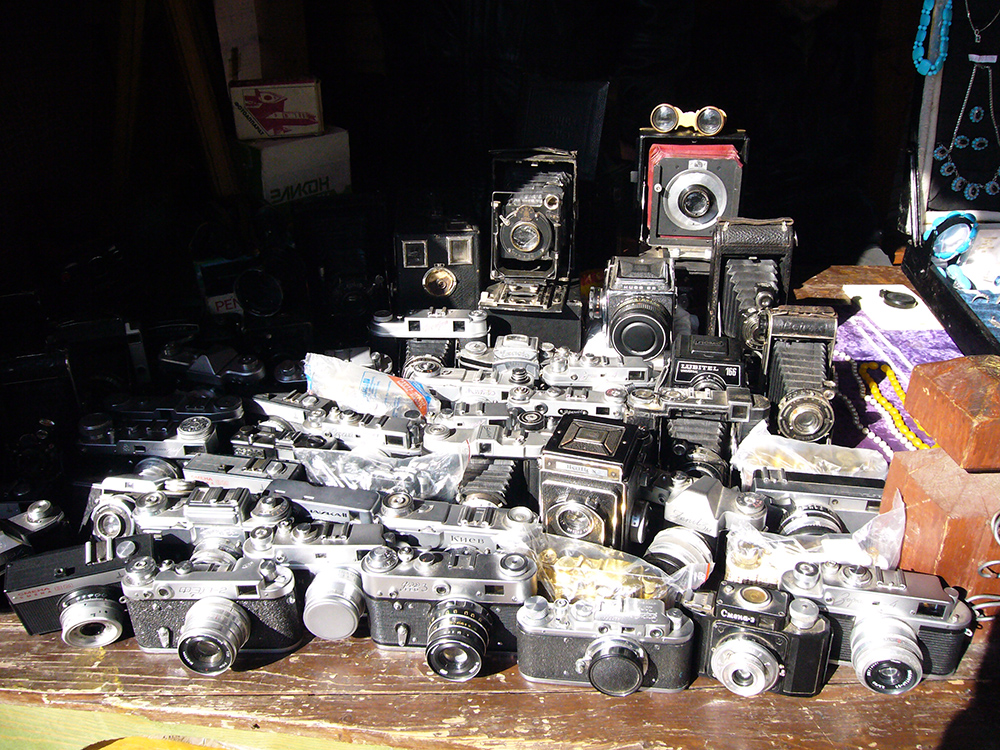 source - Wikipédia
Collectors may be passionate, feverish, determined... even desperate! There are so many ways to describe collectors and the feelings associated with collecting, but the most noticeable thing about them is that collectors are frenetic. They all feel the same excitement and expectation when browsing a flea market, the same emotion when they find a rare item in an auction, and the same bitter disappointment when they cannot acquire it. Eternally dissatisfied, they are guided by an insatiable appetite and a supreme quest: to get their hands on the centrepiece of their collection. It is paradoxical, as the desire to collect and the hunt for collectibles go hand in hand, so the very moment the collector finds and adds to his collection the object in question, his or her whole raison d'être is called into question!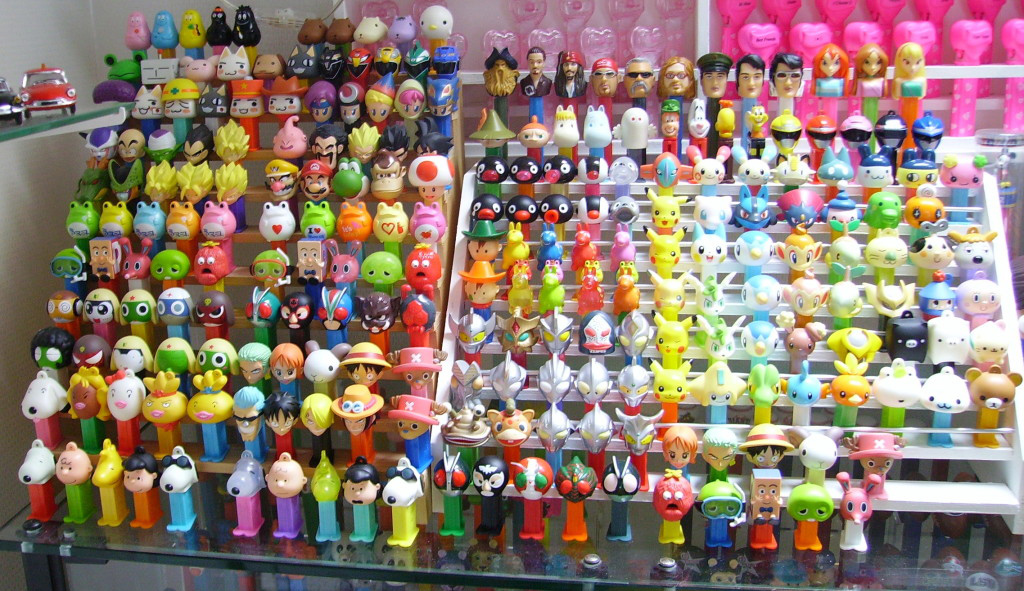 source - christianpez.jimdo.com
I just had to get it!
In the hands of a collector, an object comes to life. But where does this passion and attachment come from?
The American psychoanalyst Werner Muensterberger, author of Collecting: An Unruly Passion, finds the origin of the love of objects in childhood: "Following birth a baby does not make any distinction between itself and its mother and lives with her in a state of fusion. One day, it realises that sometimes she is not there. This is a veritable trauma. Stricken by anguish and fear the baby reaches out and seizes the object closest to it. This is a 'transitional object'. This object is the prolongation of the child in the external world. It helps it to sooth its fear of loneliness. The collector finds in each of his or her acquisitions the power of the transitional object."
source - Pixabay
Breath of life
Through acquiring them and placing them within their collections, collectors bring collectible objects to life. What often appears to others as uninteresting is sublime in the eyes of a collector.
Collector's Corner
Tintin.com wanted to cater for and pay homage to collectors by creating the Collector's Corner. Tintin fans and avid collectors can browse the pages of this section of the website and come across exceptional objects of all kinds. As a way to help complete a collection, or simply just as a source of information, Collector's Corner provides details about all kinds of figurines, books and other Tintin-themed collectibles. Anyone who loves the world of Hergé should have a look.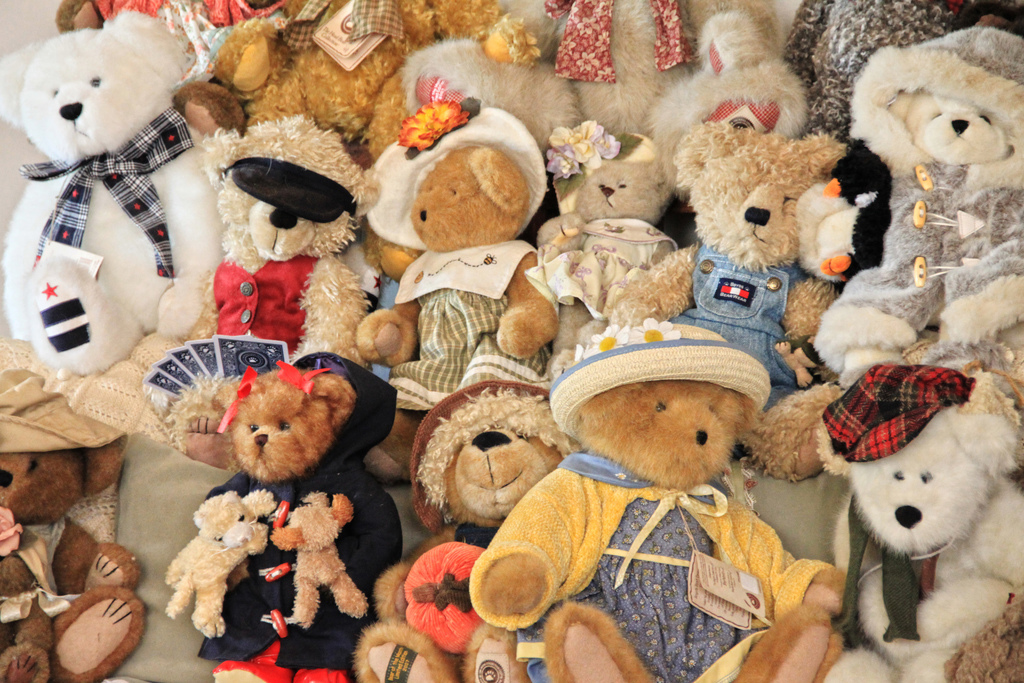 source - Flickr
Passionate and dedicated, collectors may sometimes be strange and stubborn, but they are helping to safeguard culture and heritage in their own special ways.
You can send us pictures of your collections by email to info@tintin.com
Tintin and his collections
Tintin collectibles
There is a great range of classic Tintin memorabilia. Here is a "top ten" of the collectibles created by Moulinsart:
1. Moon rocket 120 cm
2. Chinese vase 17 cm
3. Arumbaya statue
4. The Unicorn
5. Tintin holding Tintin books
6. Large Tintin statue 130 cm
7. Marlinspike Hall
8. Maharaja Elephant scene
9. Bric a brac
10. Shark submarine 30 cm
Some images:
© Hergé / Moulinsart 2017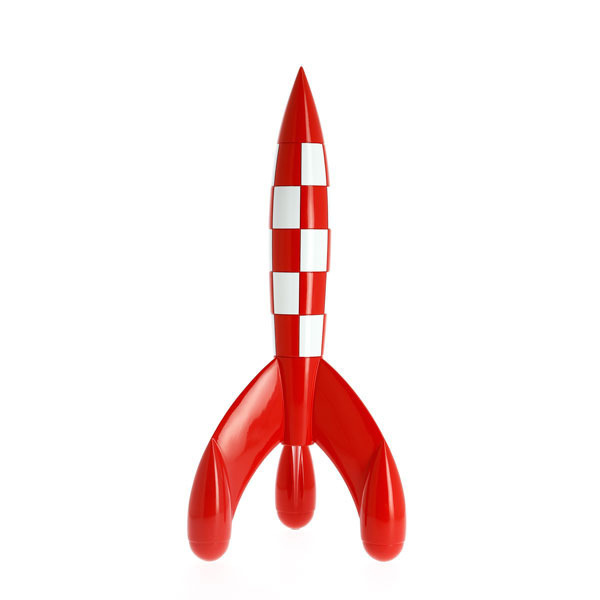 © Hergé / Moulinsart 2017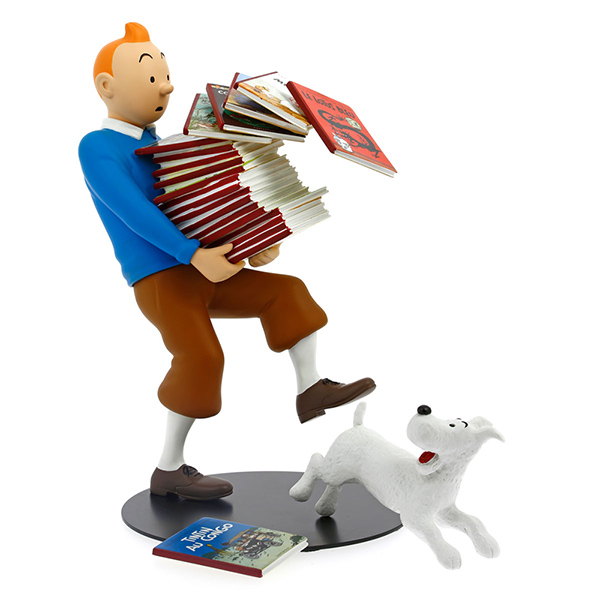 © Hergé / Moulinsart 2017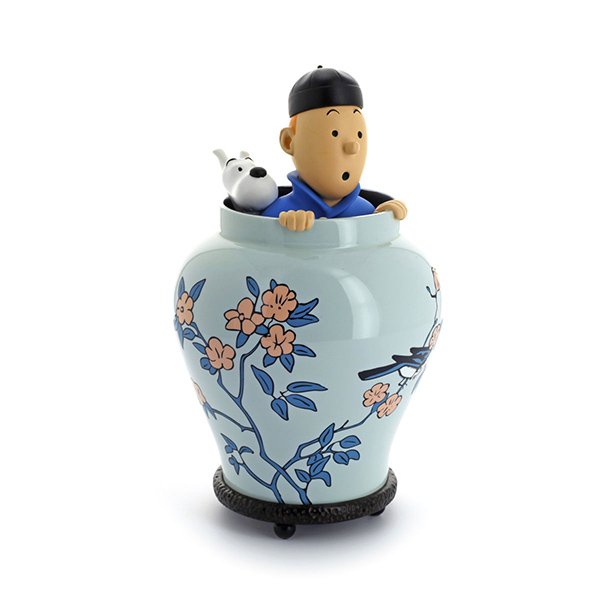 © Hergé / Moulinsart 2017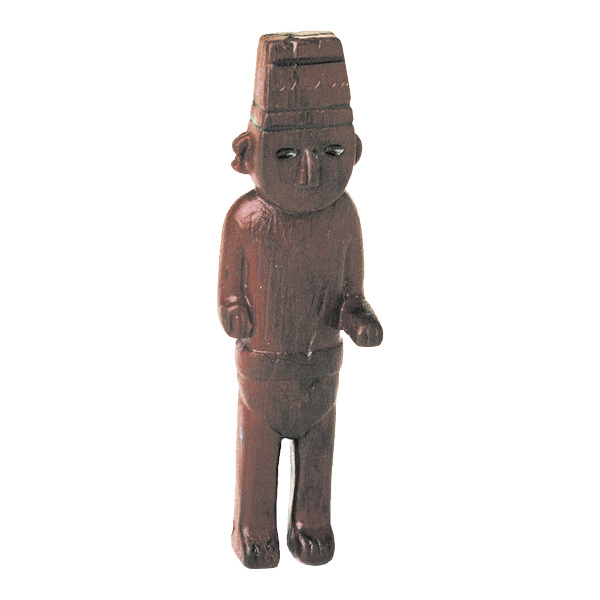 © Hergé / Moulinsart 2017
There are also Tintin collections based on cars and aeroplanes, like the TF1 collection. All kinds of objects have their place in Hergé's stories.
Figurine collection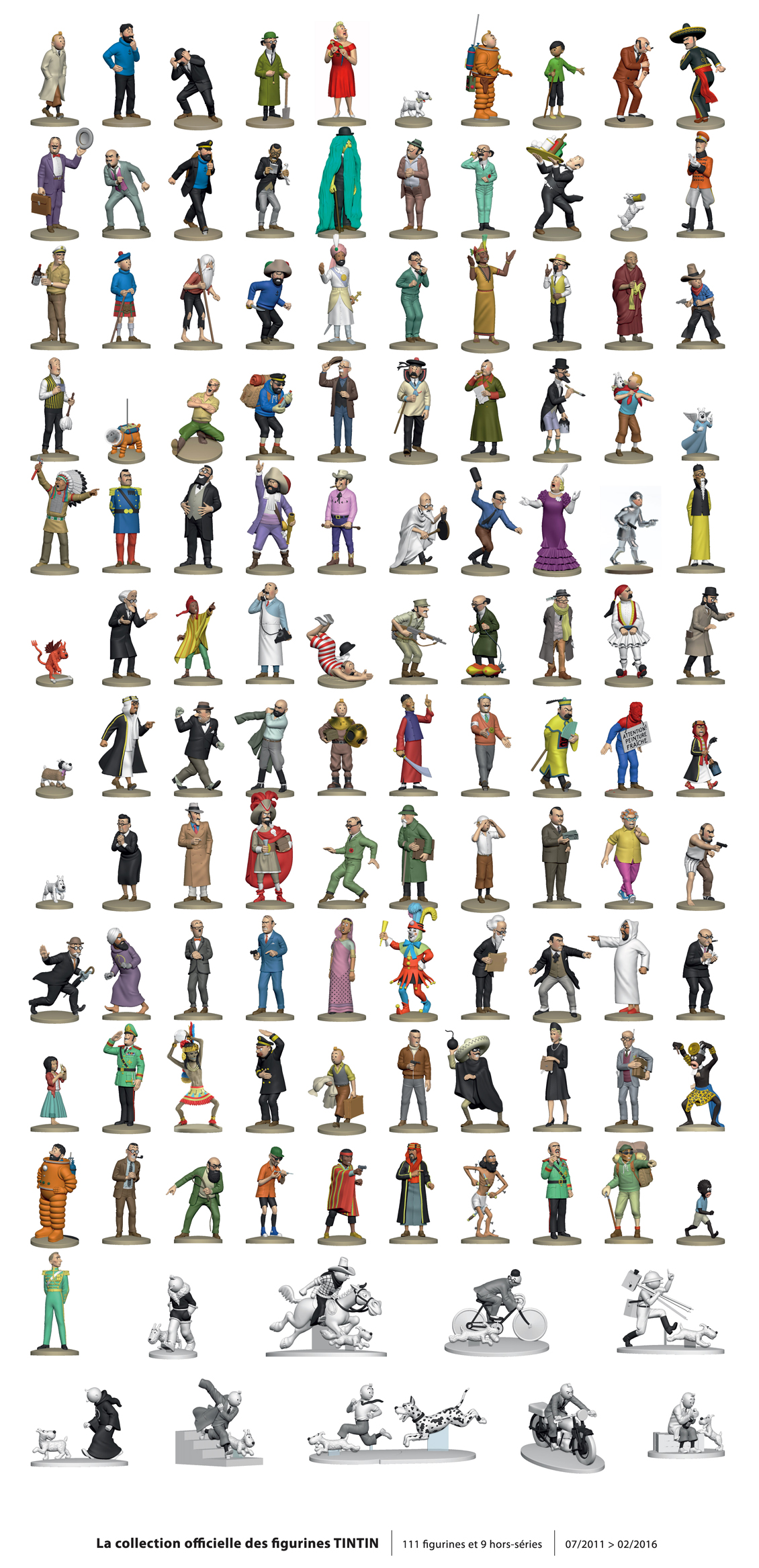 Car collection
Aeroplane collection