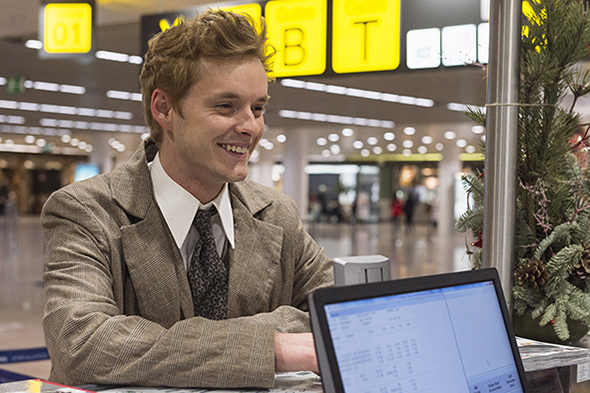 By © JM Quinet / Hergé - Moulinsart 2017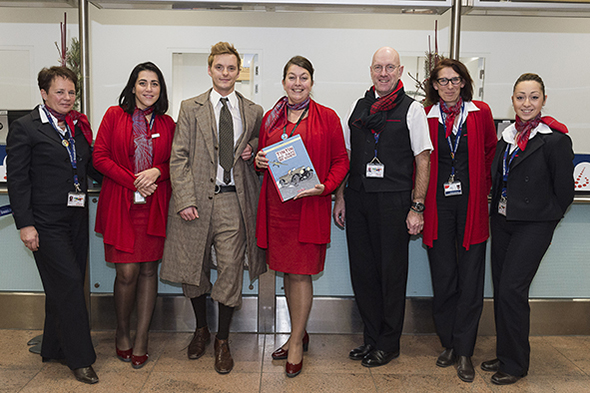 By © JM Quinet / Hergé - Moulinsart 2017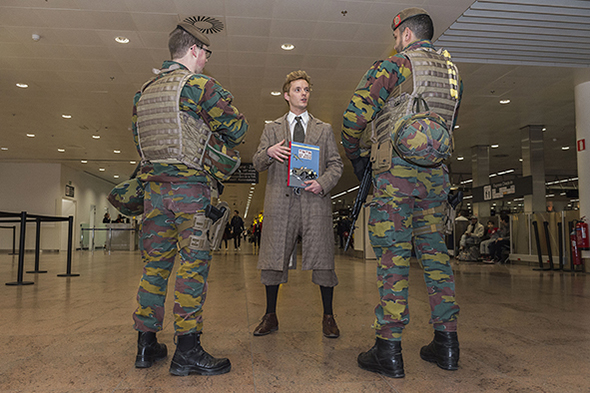 By © JM Quinet / Hergé - Moulinsart 2017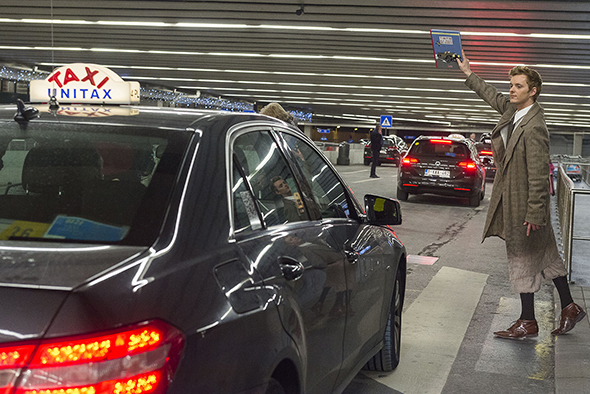 By © JM Quinet / Hergé - Moulinsart 2017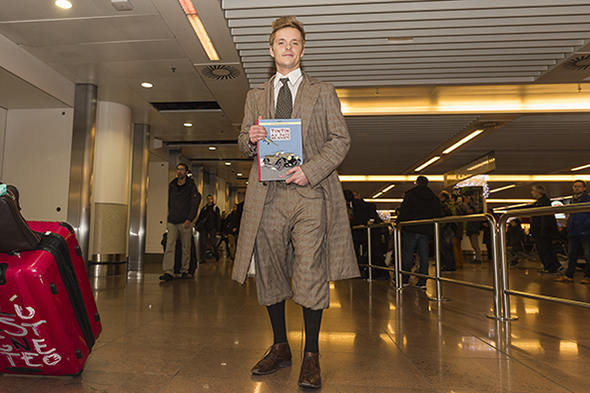 By © JM Quinet / Hergé - Moulinsart 2017
Tintin in the Land of the Soviets is the first adventure of a comic strip character who today inspires millions of readers and enjoys legendary status worldwide: Tintin.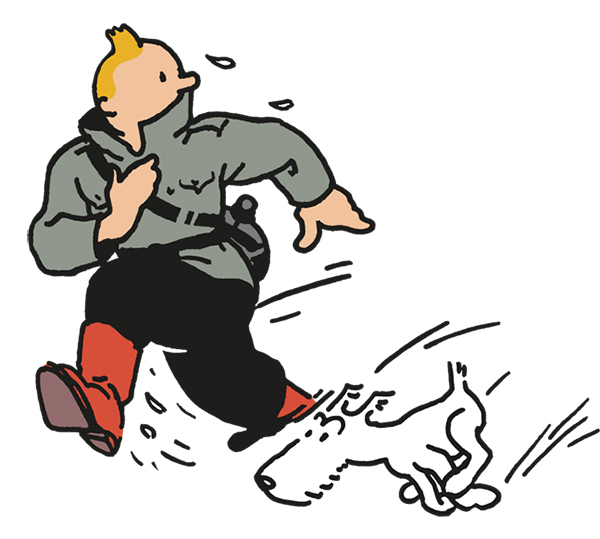 © Hergé - Moulinsart 2017
As well as inaugurating the Tintin series, the first story launched the career of Tintin's creator, Georges Remi. Nearly 90 years later Tintin in the Land of the Soviets is being published in colour, each frame from the book filled with nuanced tones.
★
Technicolor by Moulinsart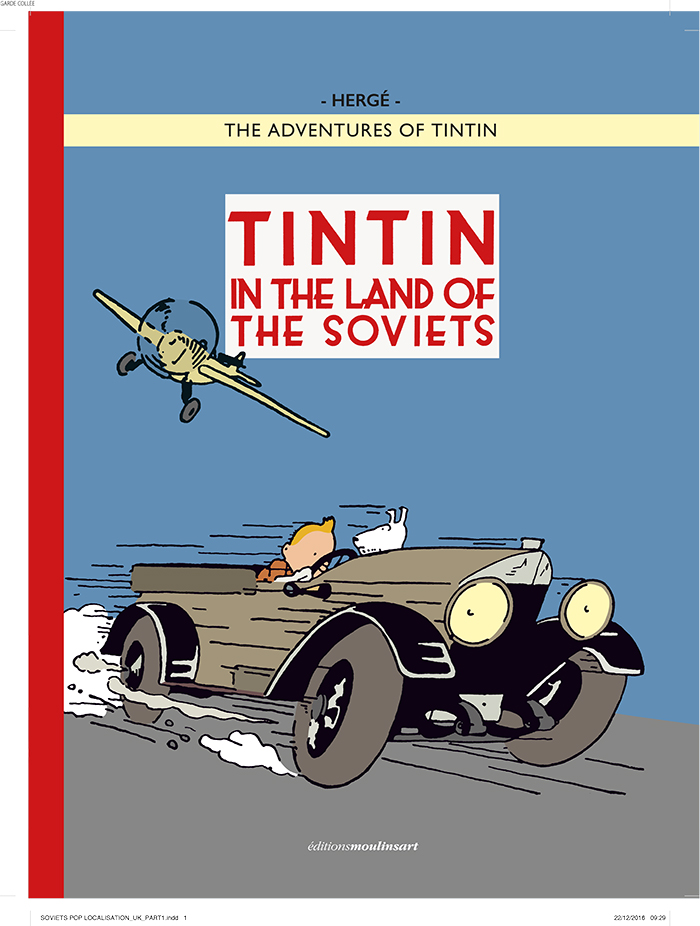 © Hergé - Moulinsart 2017
As we considered how to create the new colour version of Tintin in the Land of the Soviets, we put ourselves in the position of someone from the twenty-first century who discovers an old black and white twentieth-century story. Back then there was hardly any way to print in colour like we do today. The only way to transfer a colour image from inside an author's head to a page was to use lithographic printing. Nevertheless the technique can take 20 or 30 passes to make a single colour page, which made it impractical.
Hergé made his basic intentions regarding colour clear on the cover for the first edition of Tintin in the Land of the Soviets. Draft versions in gouache show the colour for Tintin's Russian clothing, the tone for background scenery, a flesh colour and a vague tone for Tintin's hair. These draft versions helped us to choose basic colours for the young reporter: the flesh colour, blue for his Russian clothes and red for his boots. These are the only tones used for Tintin in the twenty-first century version.
We based the new book mostly on the restored original plates and in part on facsimiles from the Archives Hergé collection (1973). The original plates were the primary source. All in all the process of transforming the book into colour took two years. First I made various test images which were submitted for analysis and validation, then I began to colour the book.
The book was coloured using modern techniques, as if somebody discovered an old black and white film or story and used today's methods to put the images into colour. The technique that Hergé used in the second half of the twentieth century involved using gouache and ecoline to colour in grey proof prints of his ink drawings. The end result was limited by the capacity of the printer to reproduce colour with offset printing, which was new technology at the time. All the colour Tintin books were offset-printed. Trichromatic printing was used with three basic colours: cyan, magenta and yellow. It was these three colours that created diverse tones. Black was reserved for Hergé's ink lines.
In the twenty-first century we use Hergé's line and colours that contain black. There are 16 million possible nuances of colour. That is the power of today's technology: it is easy quickly to make two or three hundred nuances from a single tone. Given the number of possibilities, we established a general colour palette and then individual palettes for each sequence, as there are quite a few in the story. The tones and nuances of these palettes evolve as the story goes on. The more Tintin travels in Russia the darker the skies become as the sense of social and political oppression increases. At the beginning, the colours of the first couple of pages are basic and bright; as time goes by they become more subtle, as does Tintin as he acquires his form, reflexes, dynamism and values. The colours and tones progress throughout the adventure. Colour highlights the details and precision that Hergé brought to his drawings of vehicles. It is important to note that even at 21 years old the author already had a very strong sense of precision.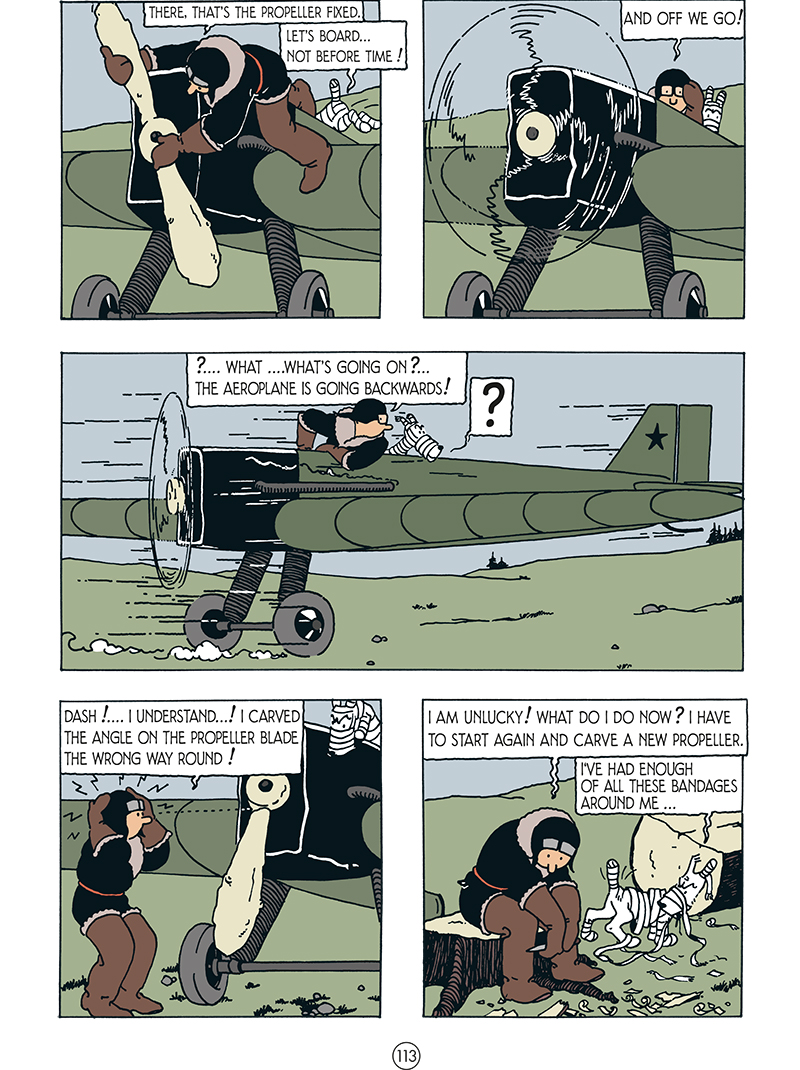 © Hergé - Moulinsart 2017
We worked like traditional artists, like carpenters with chisels. It was not direct colouring, and we worked within and in relation to Hergé's lines. Colour puts one underneath a drawing; we implemented our colours from below. We also did not work frame by frame but double-page by double-page. It is impossible to colour a book without being able to move quickly from page to page. The technique we used allowed us to flip from page 1 to page 137 and back again in a couple of clicks. Colouring directly makes this impossible as doing so obliges one to work frame by frame.
Colour compliments the lines of Hergé's drawings but also the speech bubbles and their content. The manner in which the author filled his speech bubbles with text (French) and his early clumsiness – both in writing and drawing – bring joy to the experience of reading the book. There is humour that we are less aware of without colour. Colour really compliments and supports Hergé's creation, it is as simple as that. What Georges Remi achieved at 21 years of age was exceptional. It is a work of art.
★
"I will send you postcards, vodka and caviar!"
"I will send you postcards, vodka and caviar!" Those were Tintin's words as he set off for Moscow 88 years ago. This year, the famous reporter set off again for the Matouchka Moskva ("Mother" in Russian) – the name given by the Russian people to their capital city, Moscow. Tintin retraced the steps of his first-ever adventure, but this time he did it in colour. As usual the story was full of travel and action, but above all Tintin returned with his new colour adventure stamped by the highest authorities of the Russian Federation!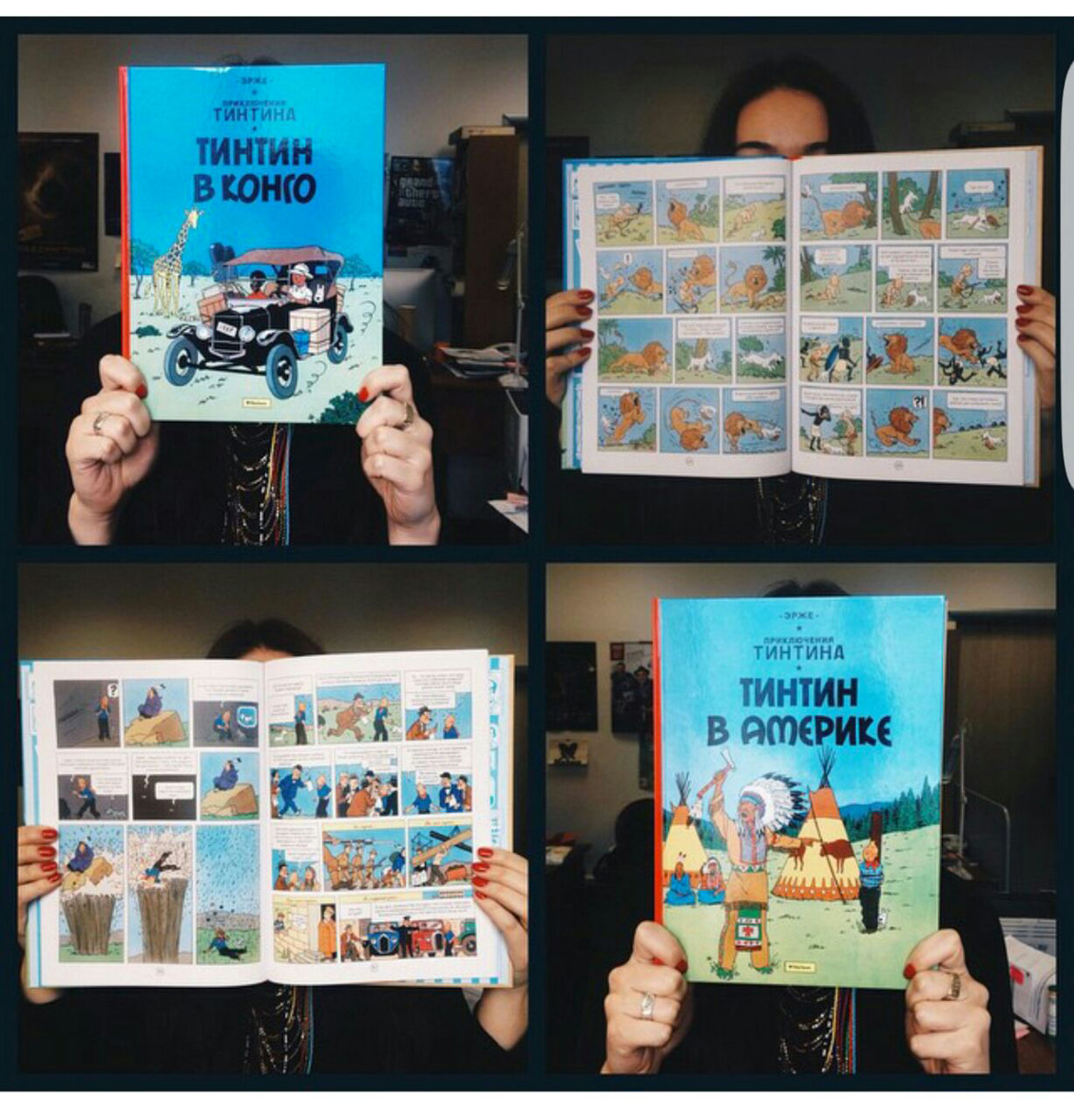 © Hergé/Moulinsart - 2017
During his journey the brave reporter also met the Russian publisher in charge of publishing his adventures, who explained the following:
"There are many Tintin fans of all ages in Russia. Of course there are children but also adults. It is also interesting to know that Tintin fans mostly come from big cities like Moscow and St Petersburg. To satisfy these fans we have published all The Adventures of Tintin save Tintin in the Land of the Soviets, but perhaps we will remedy this."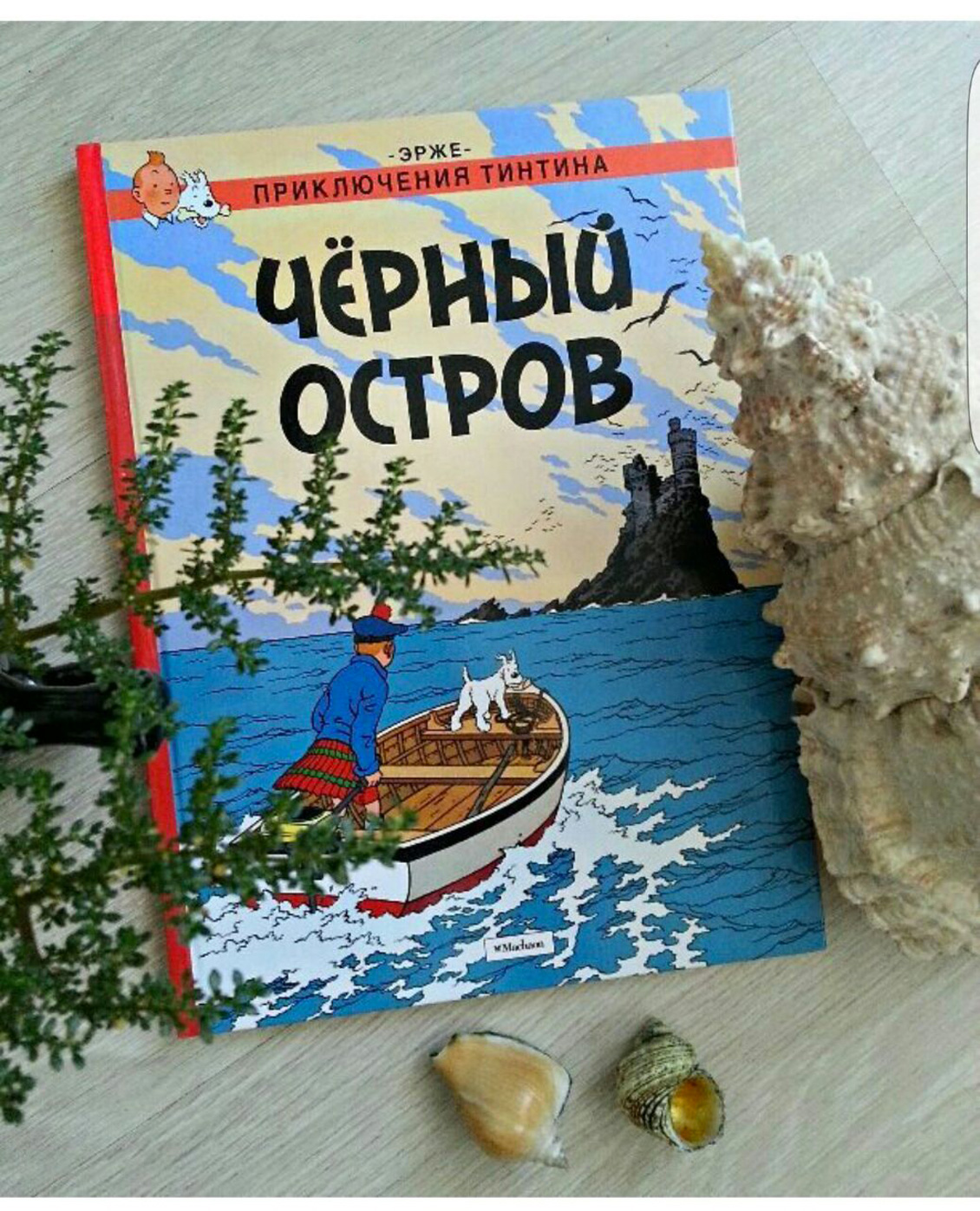 © Hergé/Moulinsart - 2017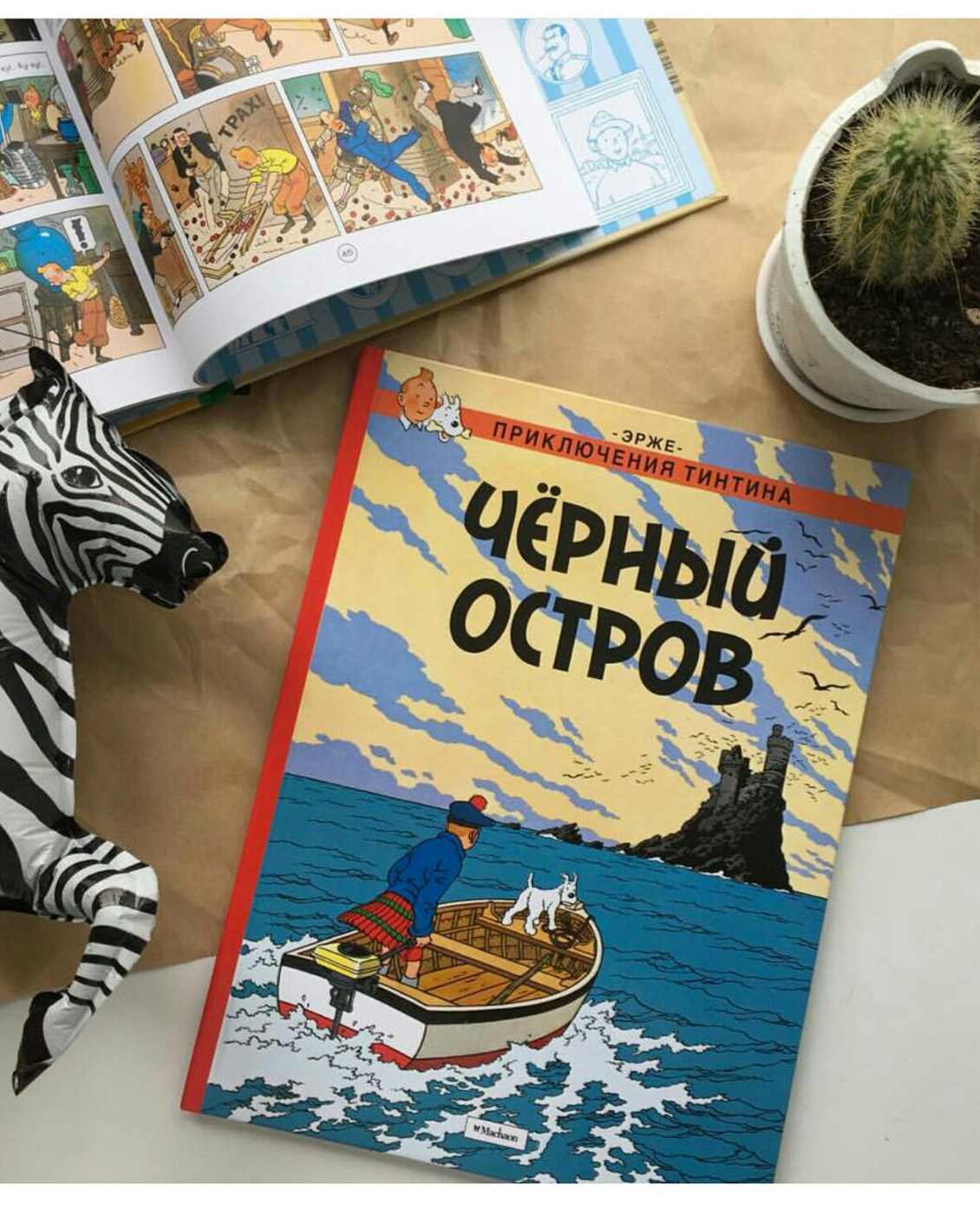 © Hergé/Moulinsart - 2017
★
Tintin arrives in colour!
As in 1929, Tintin is on his way back from Moscow.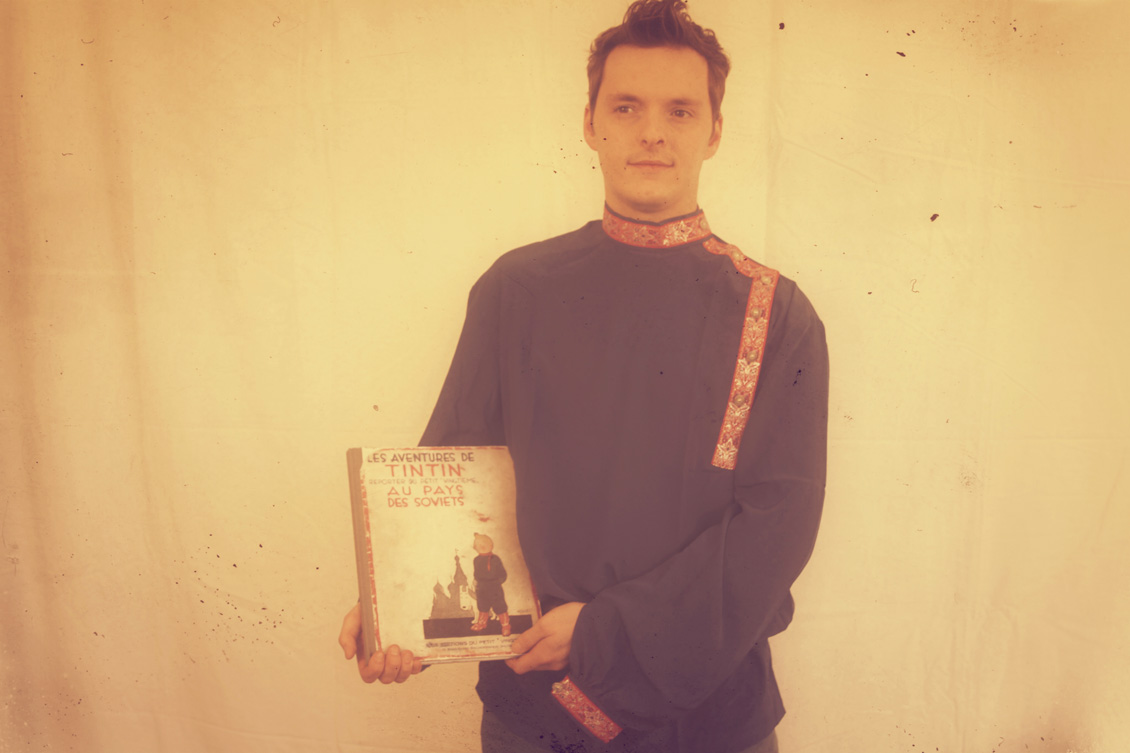 © Moulinsart - 2017
When he gets back to Belgium Tintin will deliver his report... in full colour! To mark the occasion numerous events have been organised in a spirit of camaraderie.
On 7 January Tintin will visit the Grand Place in Brussels, to look for Snowy who mysteriously disappeared following his departure from Moscow. Has Snowy become a spy for Mother Russia?
Fans are invited to bring their own Snowys to this emblematic site of Brussels tourism. The dog closest to Snowy in appearance will win a prize! A competition to see who can best dress up like a Tintin character is also going to take place. All participants will receive gifts to thank them for their participation.
On 8 January, Tintin will pay a visit to a location built specially for his creator: the Hergé Museum in Louvain-la-Neuve. He will give a presentation of his trip to Russia.
Great events not to be missed!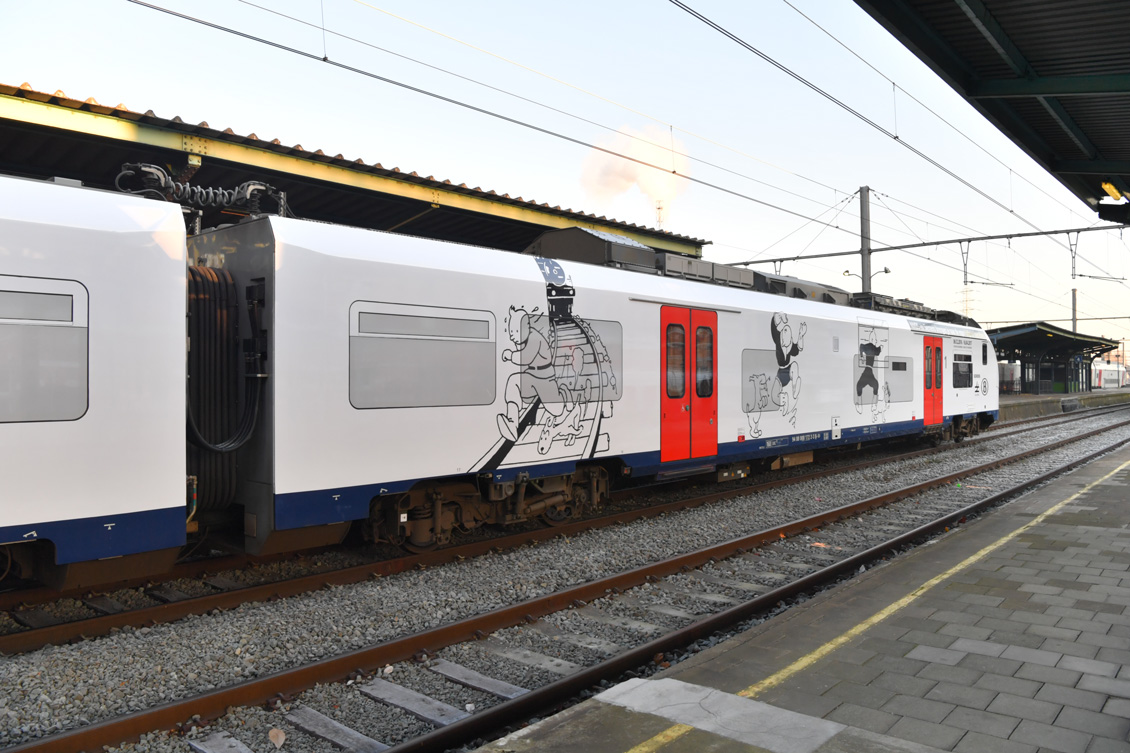 ©Hergé/Moulinsart - 2017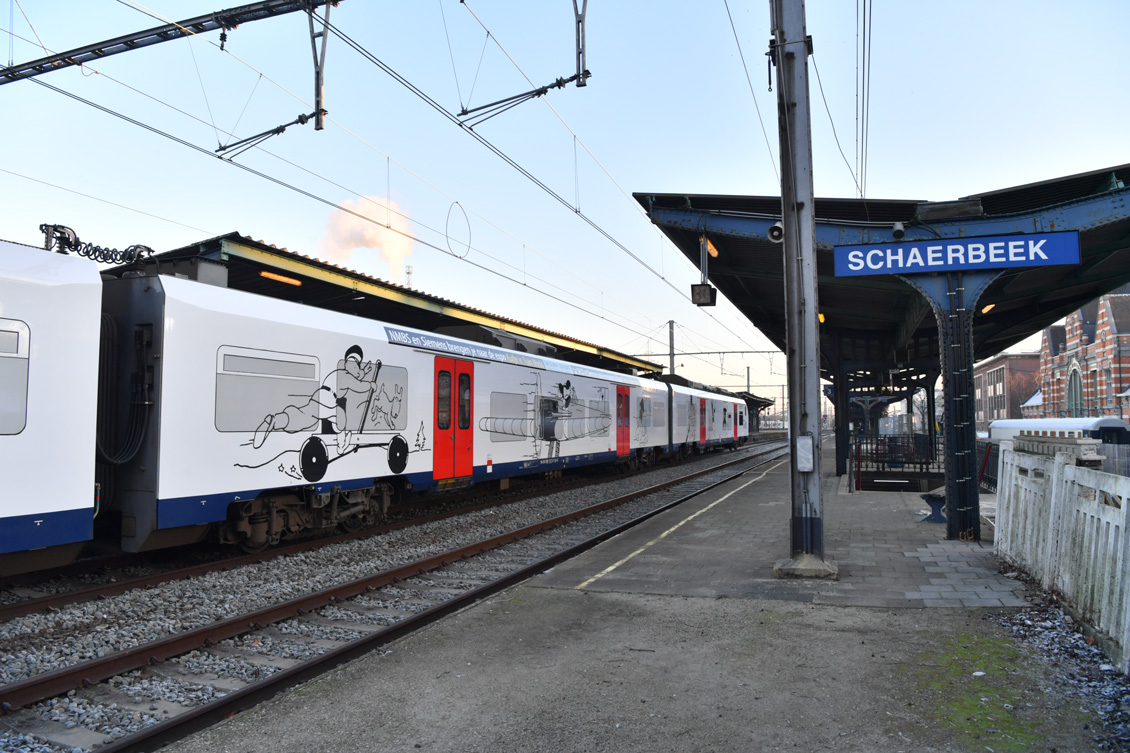 ©Hergé/Moulinsart - 2017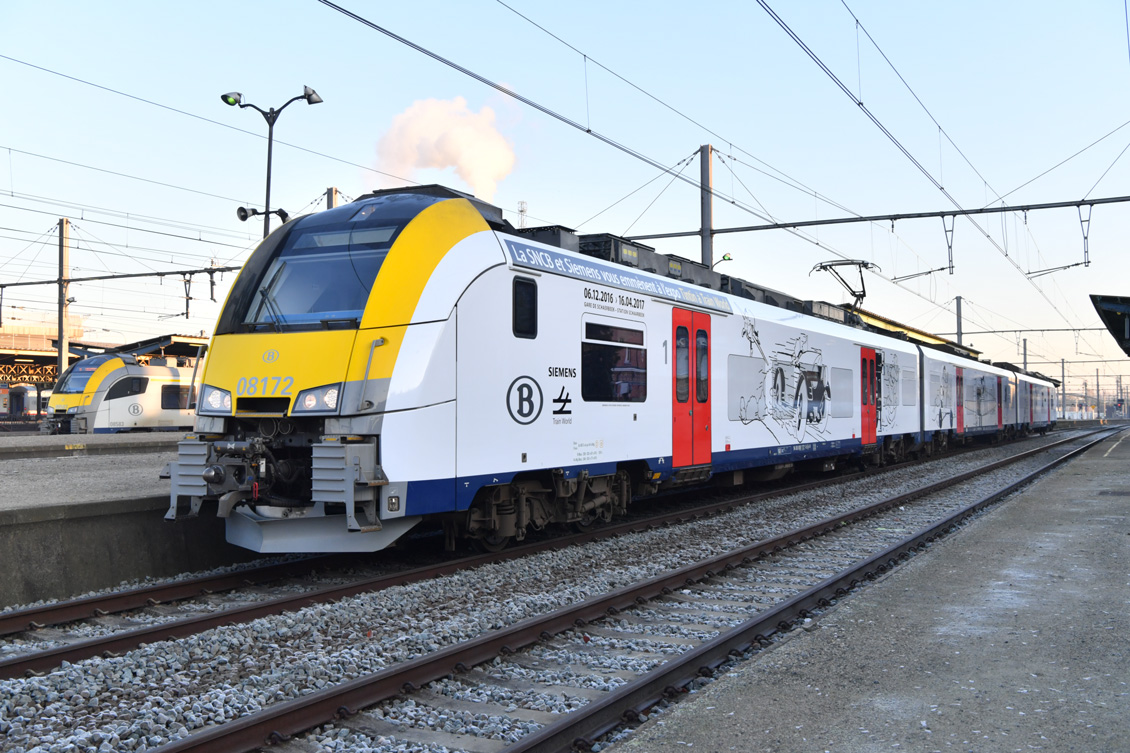 ©Hergé/Moulinsart - 2017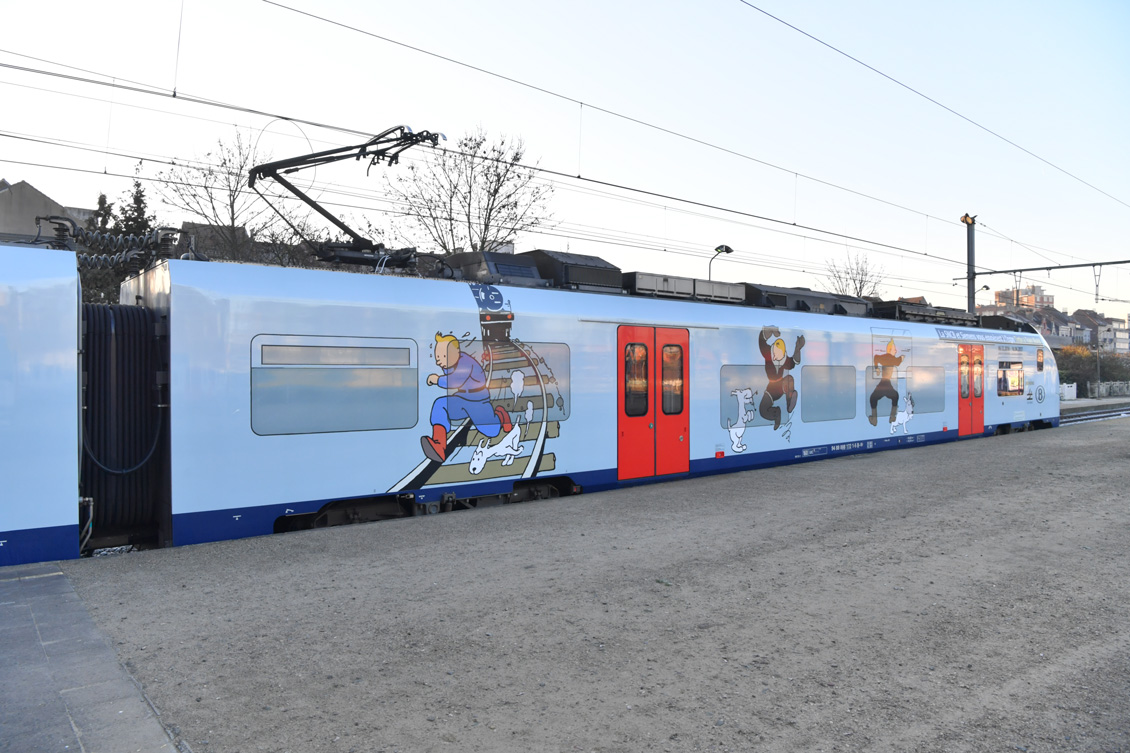 ©Hergé/Moulinsart - 2017
©Hergé/Moulinsart - 2017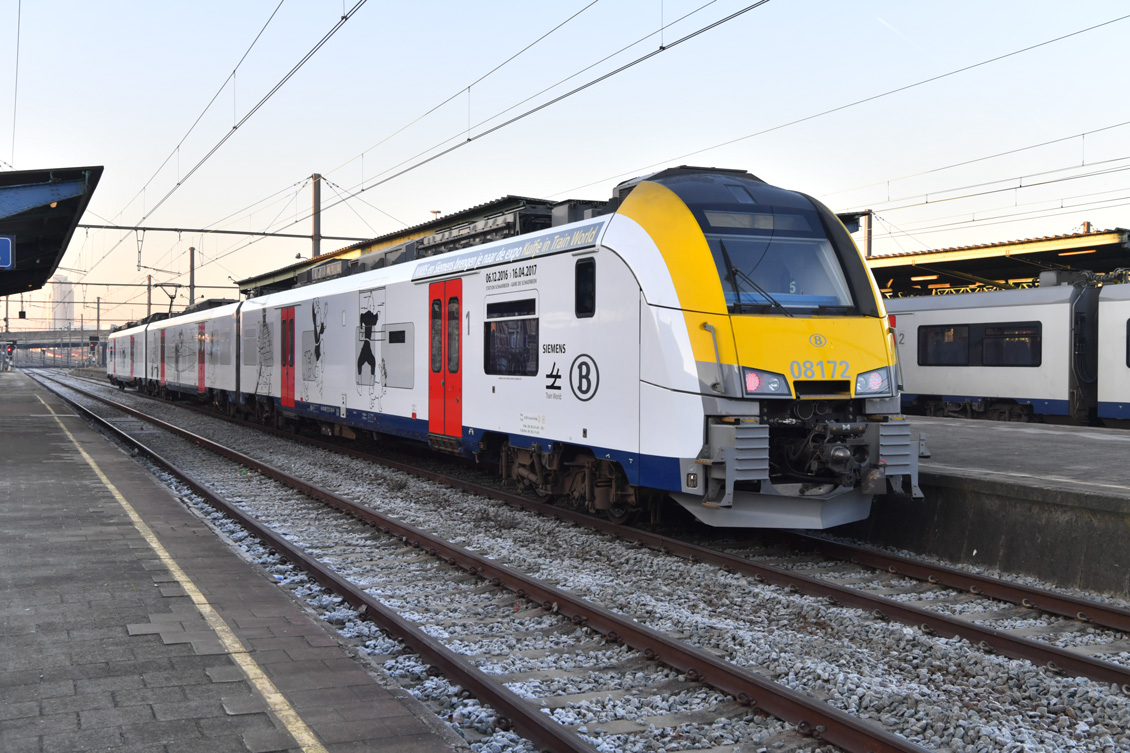 ©Hergé/Moulinsart - 2017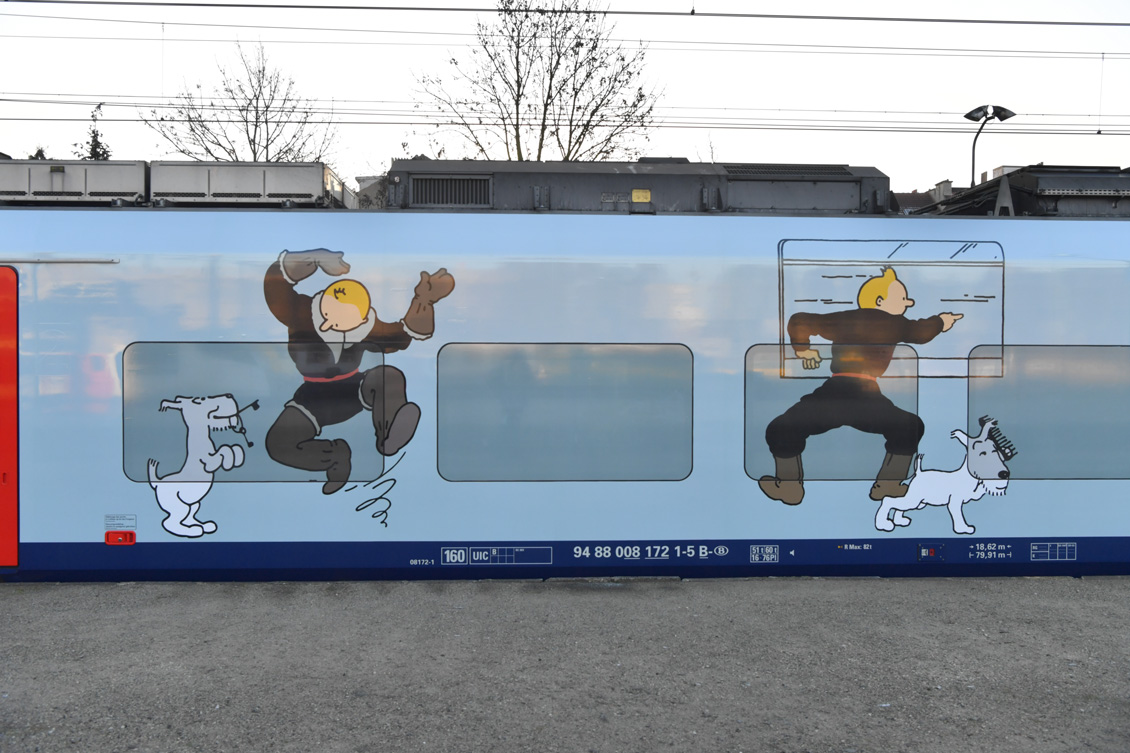 ©Hergé/Moulinsart - 2017
Audio - Michael Farr 1/2
Audio - Michael Farr 2/2
Audio - main characters in Russian
Audio - Captain Haddock's insults in Russian
Pre-order on :
More information? Find :
-EPISODE 1 : Competition - Official Trailer
-EPISODE 2 : See you on 01/07/2016 at 15:00 pm on Grand Place (Brussels) - Tintin has lost Snowy! - Be Tintin or another character - Gifts!
-EPISODE 3 : Le petit vingt-et-unième siècle.
-EPISODE 4 : Tintin leaves for Russia!
-EPISODE 5 : Departure to Russia.
-EPISODE 6 : Give Away and Pre-order.