Mankind needs to be shown that life is an adventure
Ulysses, Tarzan, Mandela, Mother Teresa, Superman, Oliver Twist, Tintin... from time immemorial cultures have cultivated their heroes. People want to be inspired and stimulated, to identify and to hope. Psychiatrist Boris Cyrulnik believes that "mankind needs to be shown that life is an adventure and not some goods to be managed. Heroic figures invite mankind to transcend the daily grind and the unhappiness of life, to set fire to their souls and to wake up something great inside themselves."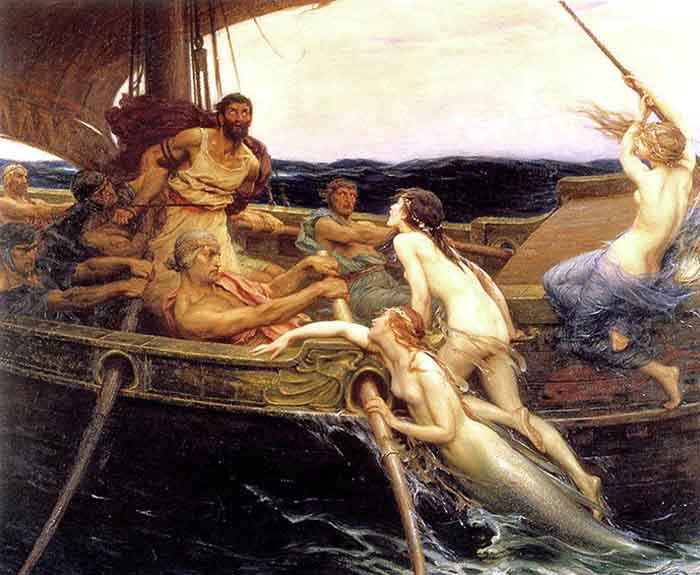 Ulysses and the Sirens - Source: Wikimedia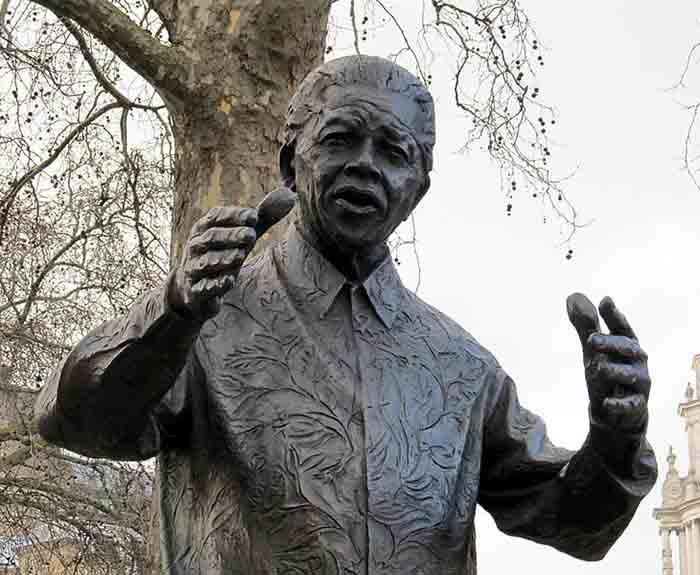 Statue of Mandela - Londre - Source: Wikimedia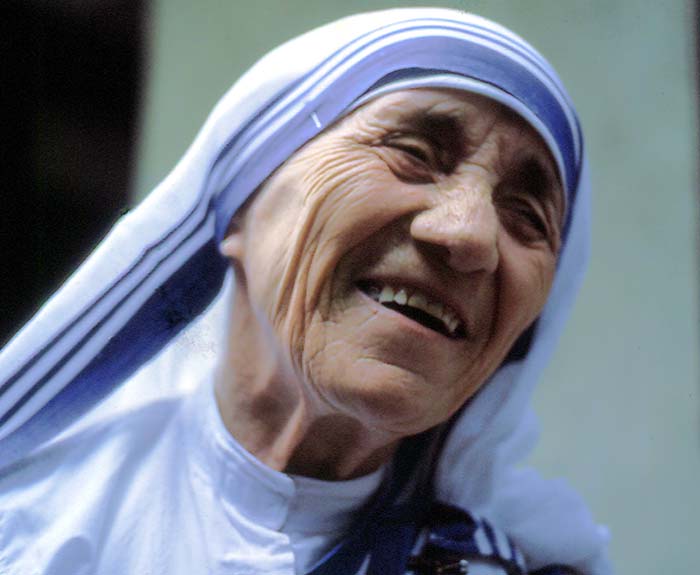 Mother Teresa of Calcutta - Source: Wikimedia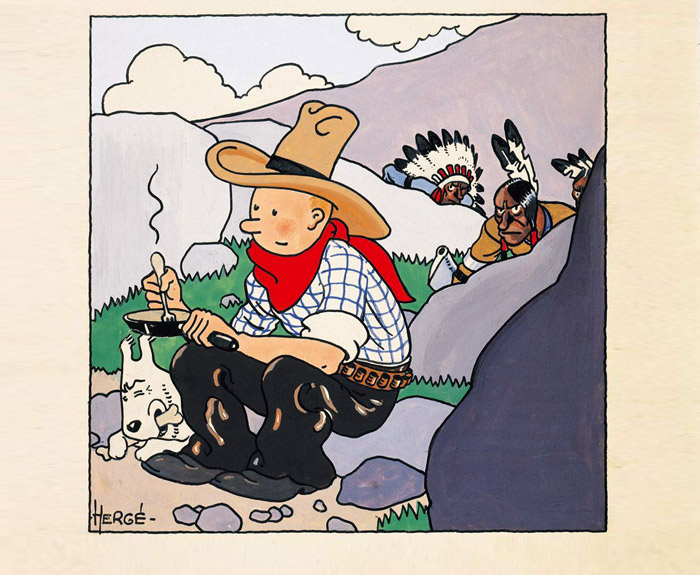 Tintin in America
Everything begins with the heroes of mythology. Greek or Roman, the lives of these heroes as expressed in prose by Homer or Hesiod, are filled with heroic values (primarily military values), and with courage and merit. Whether demigods or mere mortals, Ulysses, Achilles, Hercules, Hector and Ajax shine on the battlefield and by their capacities to beat enemies in human or monstrous form. But demigods, warriors and adventurers have since evolved to become figures of non-violence and humanity.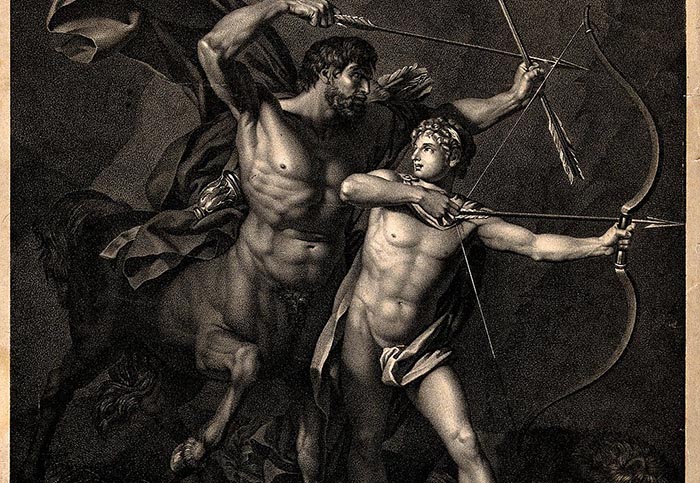 Chiron and Achille (right) - Source: Wikimedia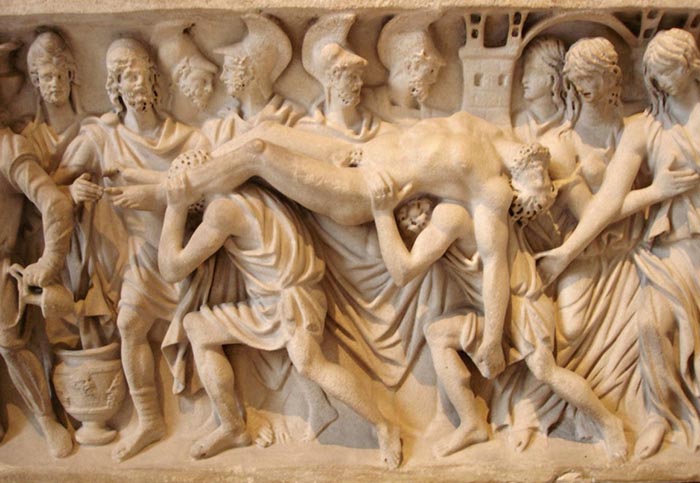 Hector returns to Troy - Source: Wikimedia
Heroes made man
It is good to realise that heroes live in the same way and are confronted by the same realities as ourselves. They are human and fallible to the moment where they show proof of courage and valour! Heroes are models for children, teenagers and also adults. They open a way to show that it is possible to attain better things. They resonate with intrinsic aspects of ourselves.
Heroes on paper
Heroes are not always made of flesh and blood. Some paper heroes have also been elevated to the level of myth and marvel, inspiring several generations. Faithful friends, truth-seekers, defenders of the weak, humanists... These comic strip characters have been through it all and taken their readers on the journey. Tintin is the perfect example: a young reporter accompanied by his dog Snowy, who has traversed the twentieth century while inspiring generations. With his morality, courage and daring, he has become a mythical hero. His long-time competitor, Asterix the Gaul, incarnates these same values of courage, morality and daring. In a different style, the characters of Uderzo have also inspired generations.
© Hergé / Moulinsart 2016 - Tintin in Tibet
We choose our heroes
Nevertheless the heroes of some are the not the heroes of others. Hitler and Charles Manson were considered as heroic figures by their followers, while history has a very different view on them. Closer to home, some individuals glorified Mohammed Merah although the vast majority think he is an appalling individual. It is a question of choice: heroes speak of what we aspire to become; it is up to us to choose which way to go.
But how can we choose the best way according to people and heroes of today? To be famous like a film star or earn millions like Britney Spears – these dreams are rather limited. Where are the Nelson Mandelas, Sir Lancelots and others? We have to relearn to admire and not to envy. Admiration is a sentiment that transcends us and that only true heroes make us feel. We must rediscover the virtues of admiration and encourage better dreams in today's society. We have to support our heroes of tomorrow who show us how the Rastapopouloses, Mitsuhiratos and Doctor Müllers of the world can be beaten!