It is such a good feeling to find out that spring is here. In Belgium we are lucky – the climate has been heating up over the last few years, making for a much shorter and more agreeable winter period than that of the last decade. This time around there were a few cold winds but not much else. It was almost too easy! Nevertheless, nobody complains when the first few rays of sunshine return; quite the opposite. As the season begins and opportunities arise to make the best of spring, slowly but surely we are changing out of our winter clothes.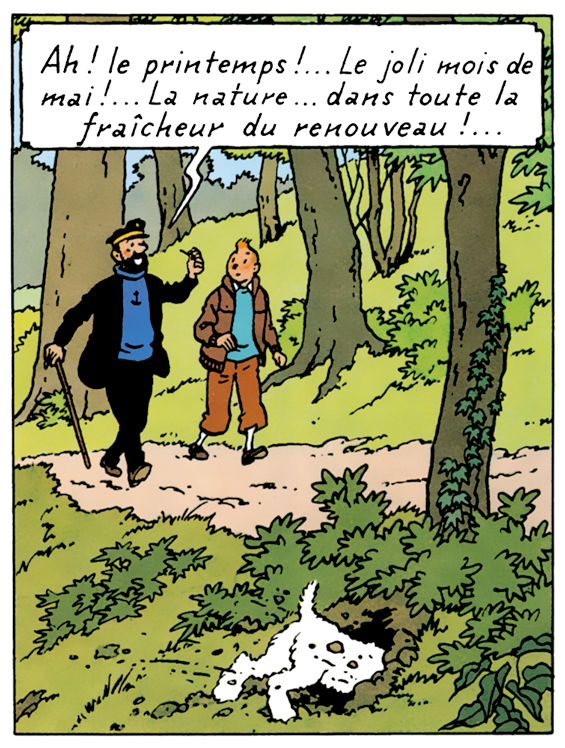 The Castafiore Emerald page 1, frame 2
Spring symbolises renewal, birth, awakening and the start of a new cycle. It freshens up our view of the world and can also symbolise a new start in life.
Who talks of spring speaks about birds tweeting us their inspiration and announcing the arrival of this happy season.
It is the occasion to do like Captain Haddock and take a step back to appreciate and understand things. And why not make the effort to spread the message of tolerance and good nature... the sun is shining after all!
Even the Captain, as gruff as he can be sometimes, proves to have a heart of gold... when spring is in the air.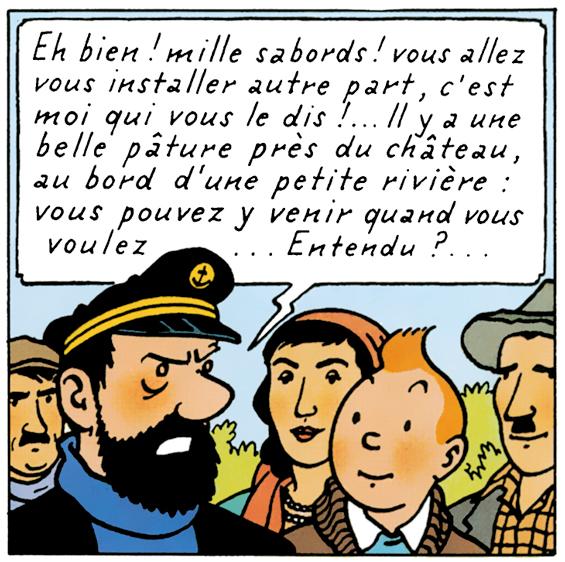 The Castafiore Emerald page 4, frame 9
Everyone knows that swallows announce the springtime, but also give a weather warning. But how do they do it? The swallow's capacity to foretell rain comes from its instinct as a hunter. Swallows eat insects that fly high in the air, weather permitting. When it rains these insects fly lower... bringing the swallows with them. In fact we should be grateful to the instigators of the phenomenon – the insects themselves!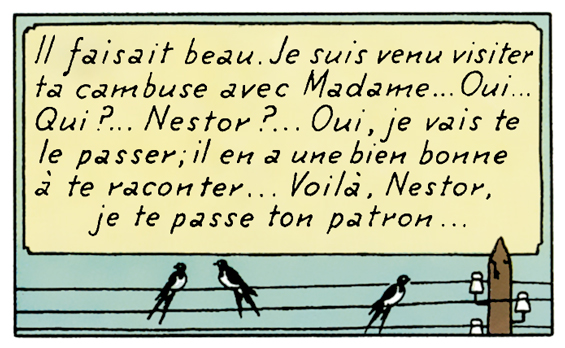 The Calculus Affair page 43, frame 17
Tintin, code of Honour : Art. 6
As a friend of Tintin I will be tireless and courageous in the face of adversity.