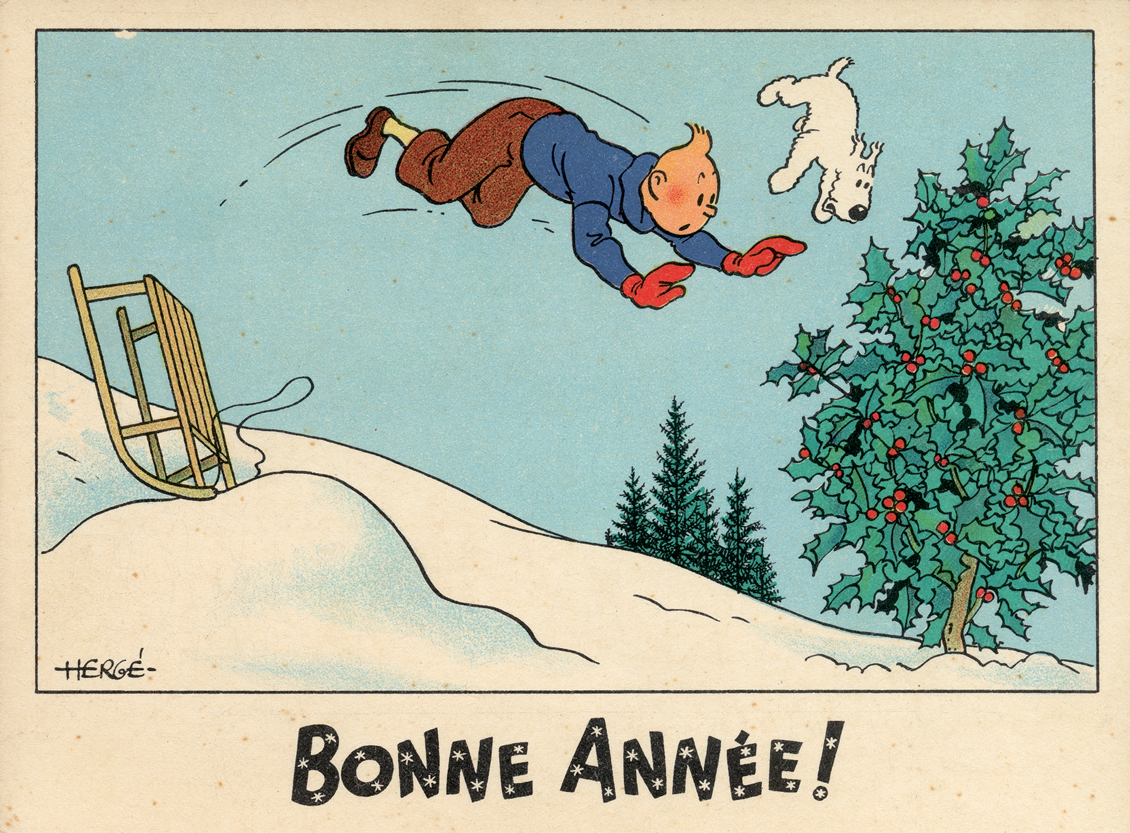 366 days full of fun
2016 has arrived and we are looking forward to a leap year full of activities and projects for Tintin and Snowy, who somewhat surprisingly will look younger than ever by the end of it all! With 87 years of good and loyal service to readers of all ages and nationalities, Tintin is not going to let up in 2016. We are delighted to announce that a second Tintin radio broadcast is set to be recorded this year: the Comédie Française and Radio France will produce a radio version of The Blue Lotus. Fans will be celebrating the 70th birthday of Tintin magazine and the 60th of The Calculus Affair in September.
This year will also be marked by fabulous cultural events, the content and theme of which must remain under wraps for a little while longer.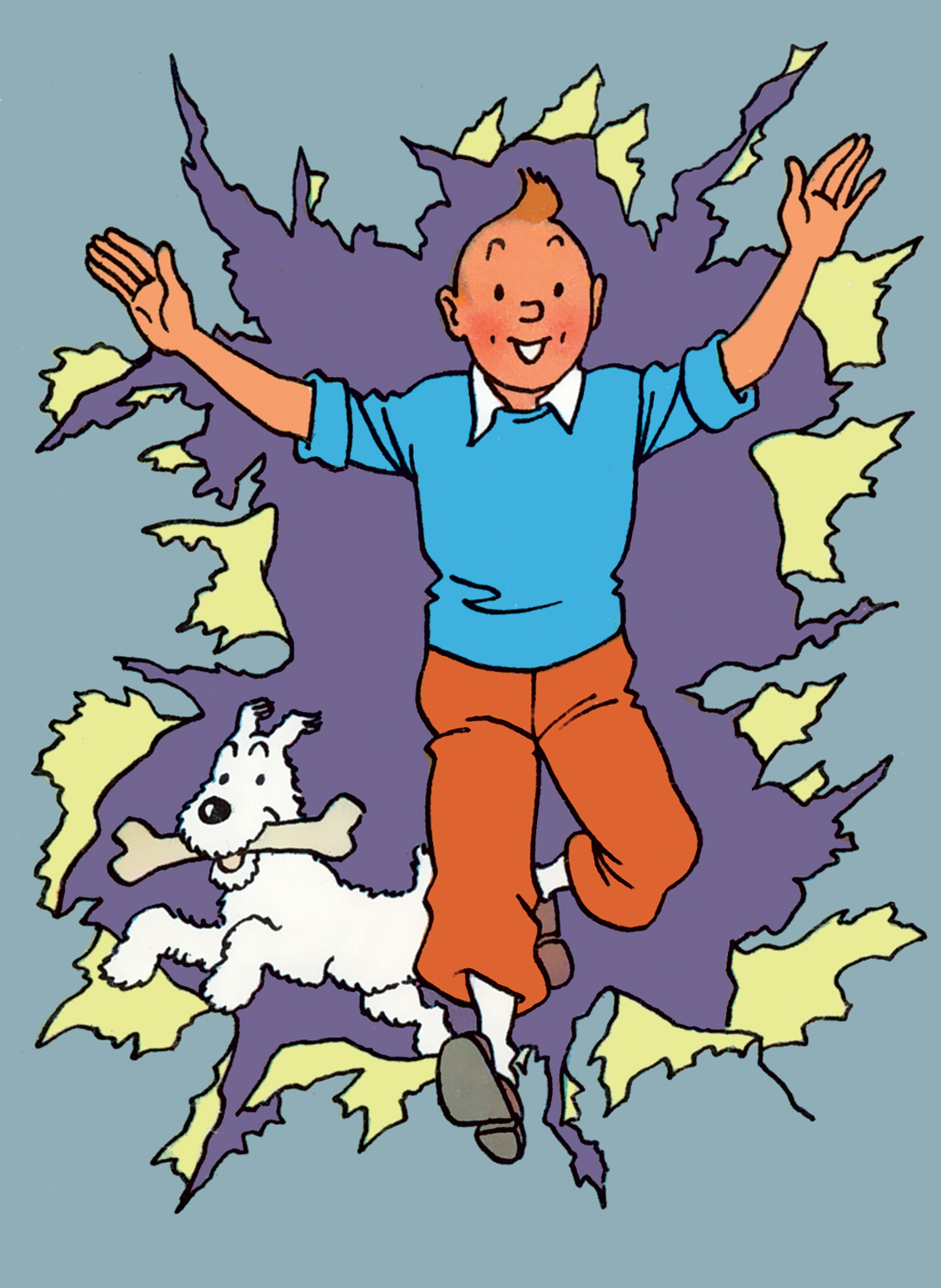 THE YEAR OF RANKO AND JOCKO
The year 2016 is the year of the monkey... for the upcoming Chinese New Year. There is a French saying, apt for the spirit of this Chinese calendar animal: "Malin comme un singe" ("As cunning as a monkey", which means the same as "As cunning as a fox" in English). Monkeys may be clumsy but they have a knack for making themselves understood. They are wary and often prove to have good memories. In Tintin's adventures The Black Island and Tintin in Tibet the gorilla and yeti surprise us with their emotional sides, showing us that even human beings may have something to learn from their primate ancestors.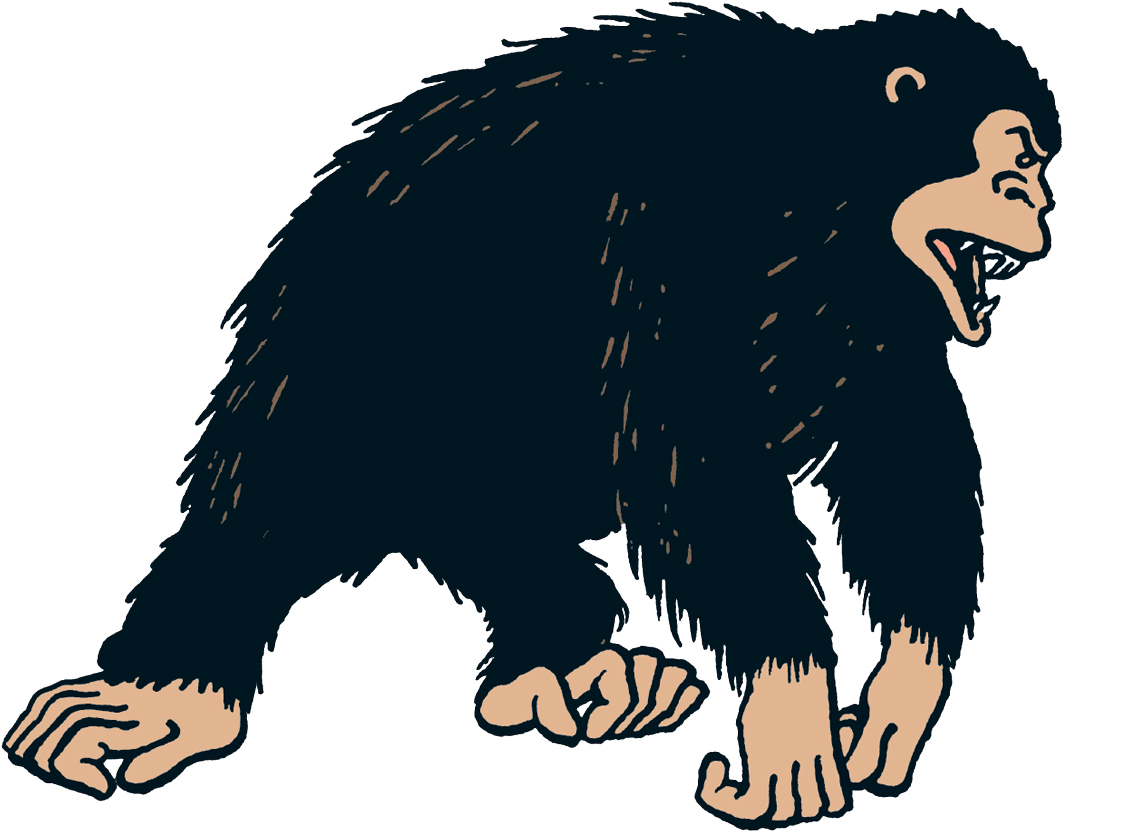 MONKEY SAGA
In the 18th and 19th centuries, one of the most common names used for pet monkeys was Jocko; the name was popular with creators and storytellers working in various fields. Jockos were featured on chromolithographs (Guerin Boutron chocolate), games (notably the first magnetic games) and works of fiction, including a character created by Benjamin Rabier. Certain creations by this talented author inspired Hergé, notably for his work on Tintin in the Congo.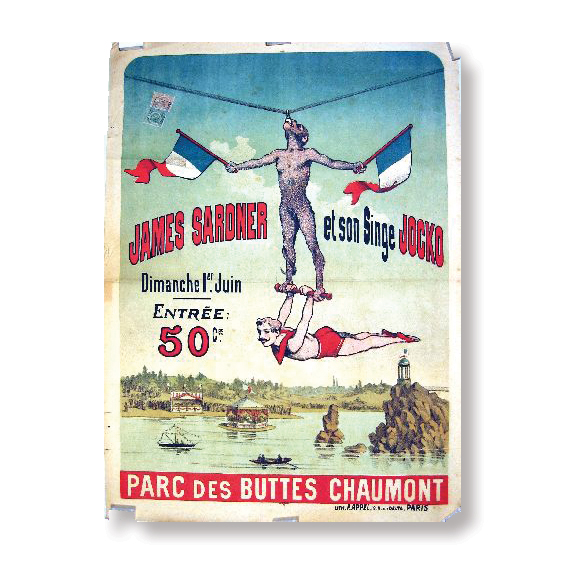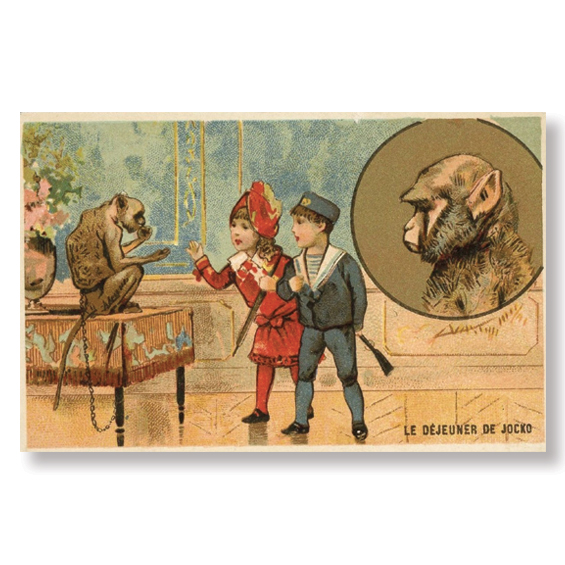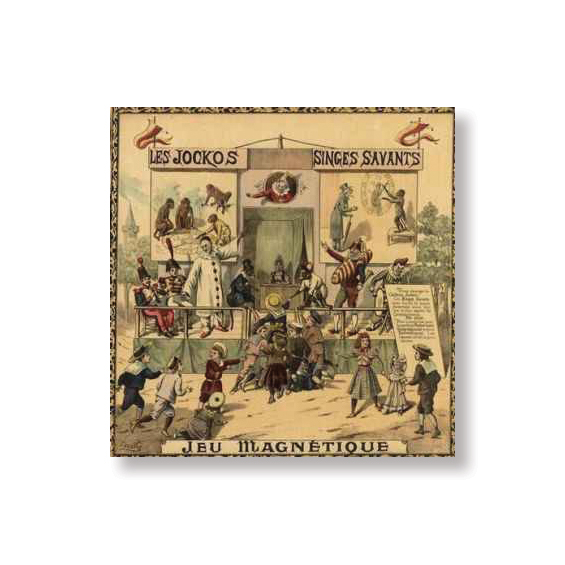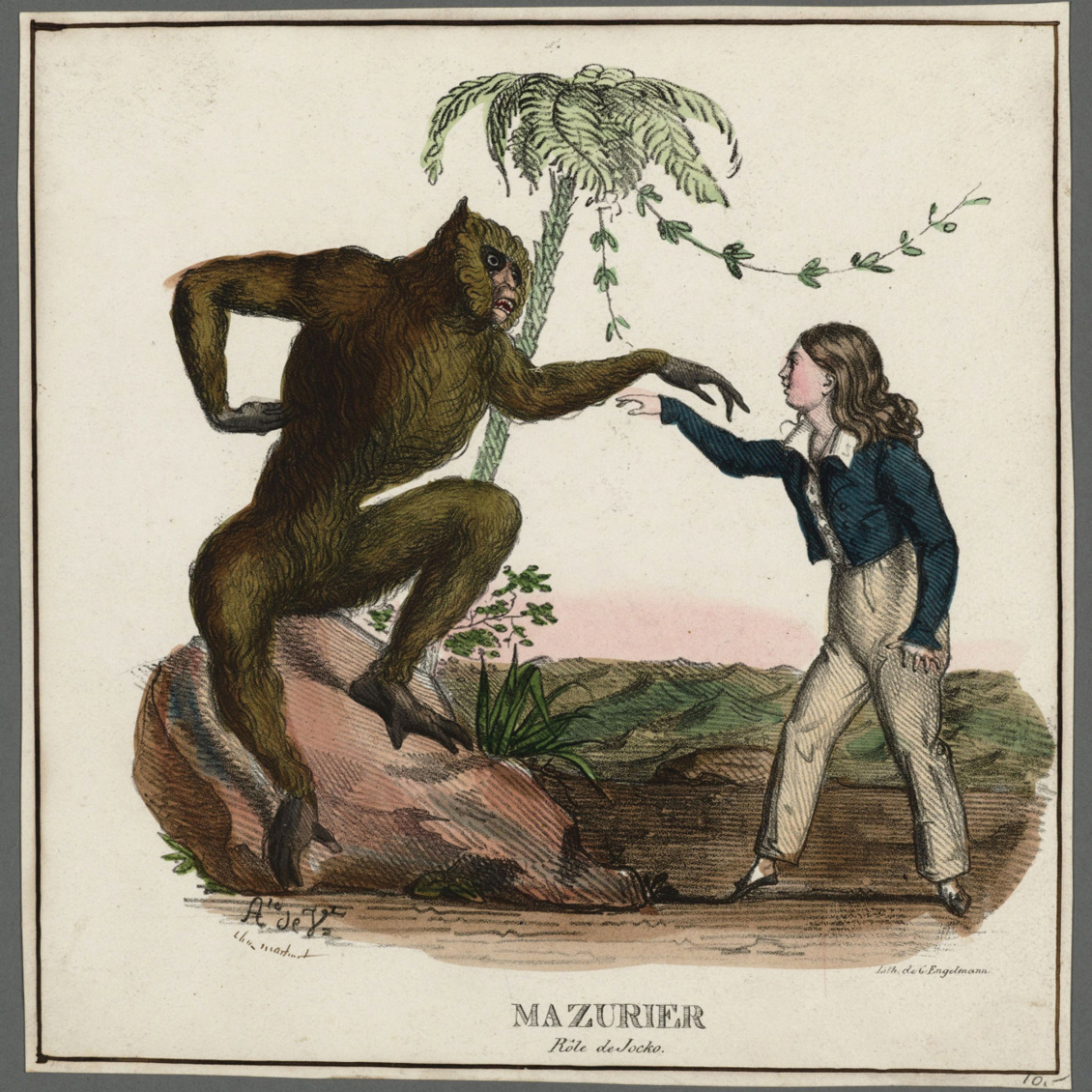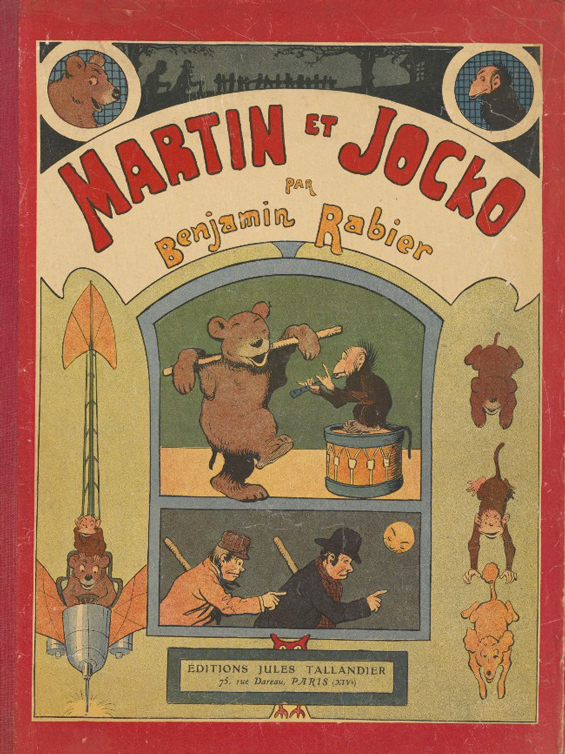 Martin & Jocko - Benjamin Rabier
JOCKO, THE FAMOUS MEETING
In 1748 there was a report that in the Mayombe forest, in the country of Loango (in the present day Republic of the Congo) one came across two species of anthropoid with human-like forms: the largest were the "Pongos" and the others were known as the "Enjokos". In 1766 the famous biologist and author Buffon adopted one of these creatures – a female monkey that impressed him with her almost-human gestures – and named her Jocko. When she arrived in Paris in 1845, Jocko inspired the authors Rochefort and Gabriel to wrote a play entitled Jocko ou le Singe du Brésil (Jocko, or the monkey from Brazil). The play's success is the origin of the fad for naming hairy little monkeys "Jocko".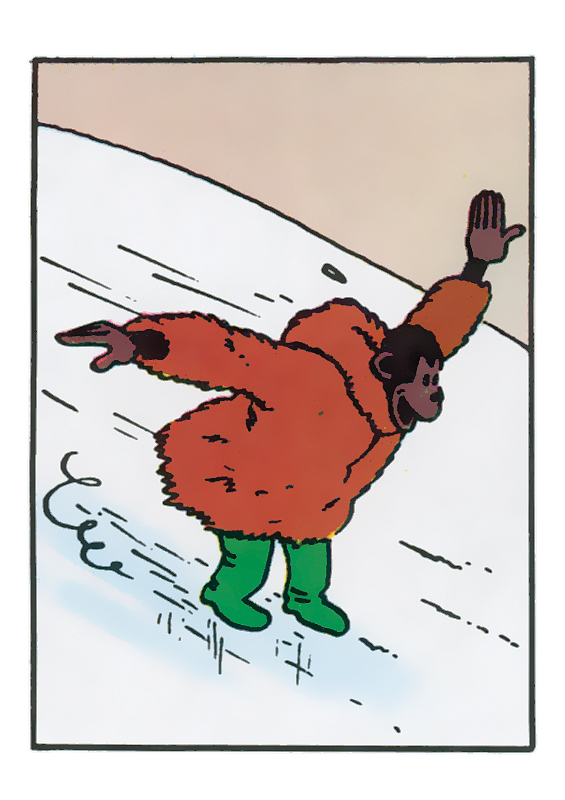 It is amazing what you can learn in the Tintin journal – enough for someone to exclaim "Well, I'll be a monkey's uncle!" And do you know where this expression of surprise or disbelief comes from? Apparently the phrase was a sarcastic response to Charles Darwin's theory of evolution, first uttered in a 1925 court case over the legality of teaching Darwin's theory in American schools.