This year's Angoulême International Comic Strip Festival was a resounding success for visitors of all ages. Since 1974, every year in January, authors, artists, publishers and fans have come together to enjoy exhibitions, conferences, events and workshops. The festival is the most important Francophone comics event in Europe; prizes such as the "Grand Prix d' Angoulême" are awarded each year.
Un samedi à Malakoff - Lucien Margerin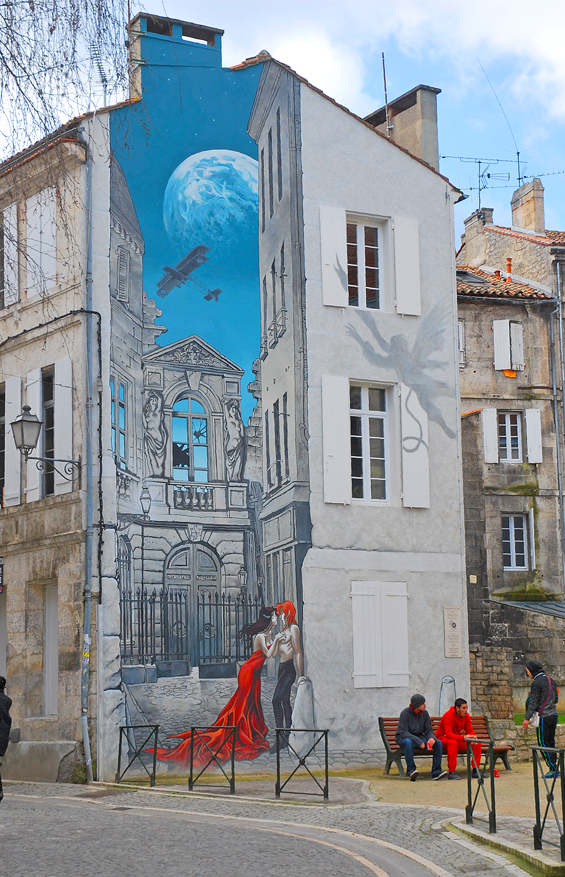 Sambre - Yslaire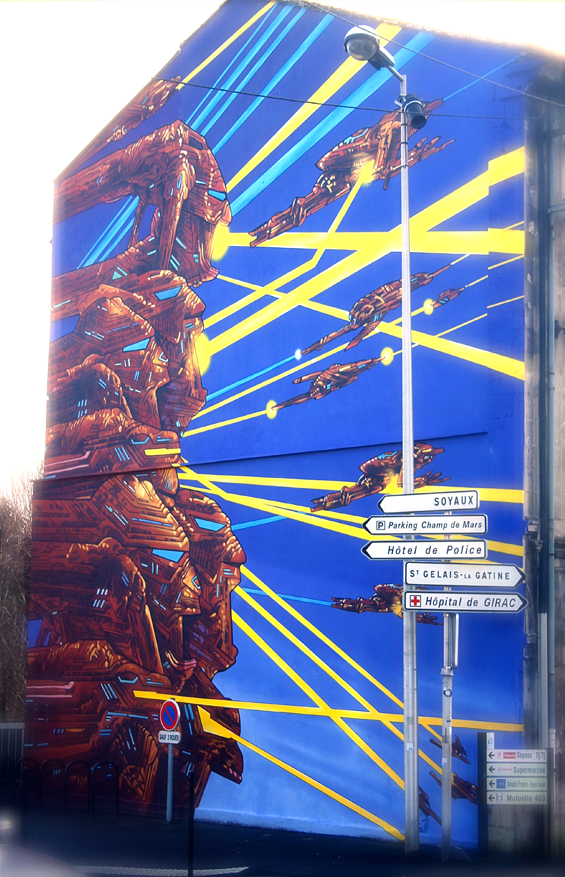 Le combat spatial - Druillet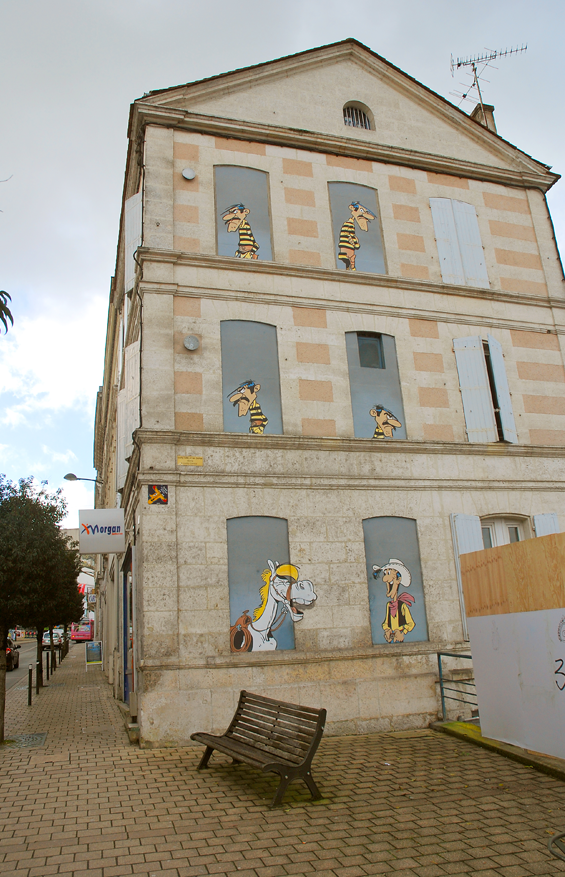 Lucky Luke - Morris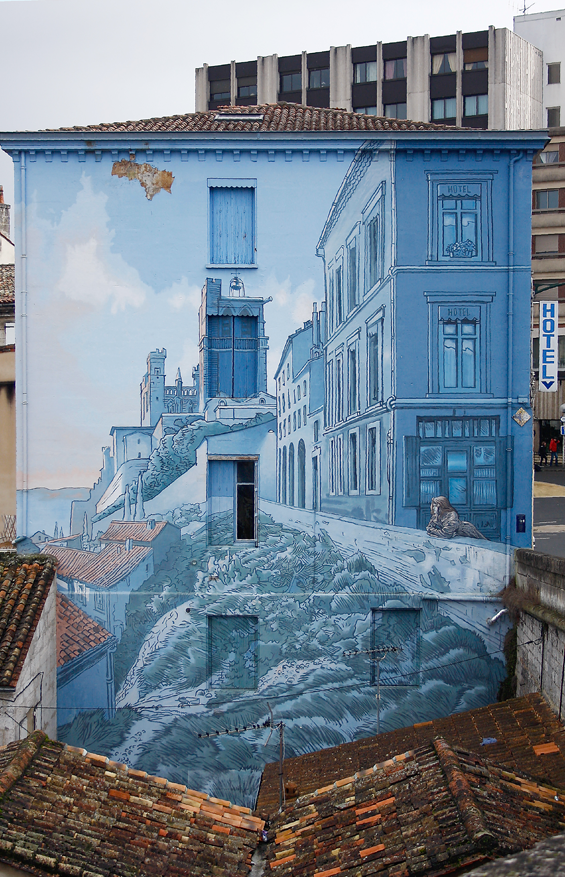 La fille des remparts - Cabanes
New-York - De Crécy
For the festival, over 40 years old now, the organisers decided to pay homage to the Charlie Hebdo authors and artists who lost their lives in the Paris attacks, through two powerful gestures: an exhibition of the satirical magazine's archives and the creation of a prize for the freedom of expression. The first prize in this new tradition was awarded to Charb, Cabu, Wolinski and all their assistants. This part of the festival was complicated to set up, considering security concerns in France and the organisation of police guards.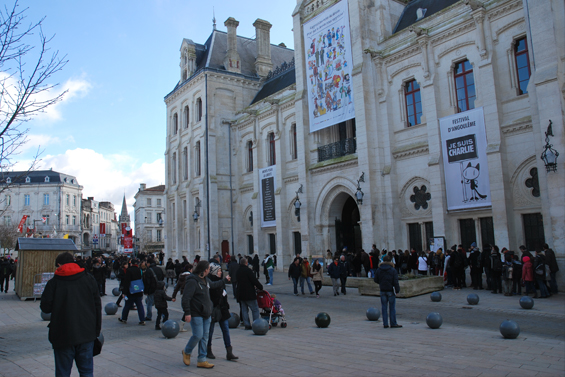 Angoulême - Homage - Charlie Hebdo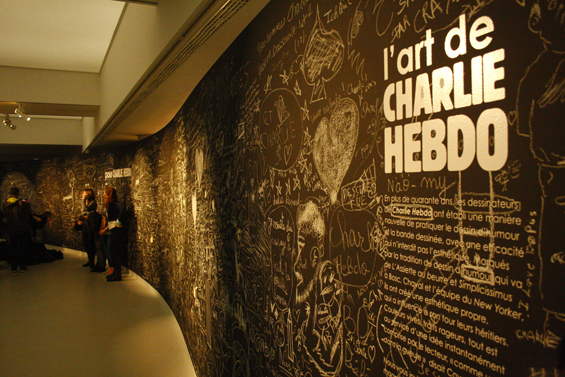 Angoulême - Homage - Charlie Hebdo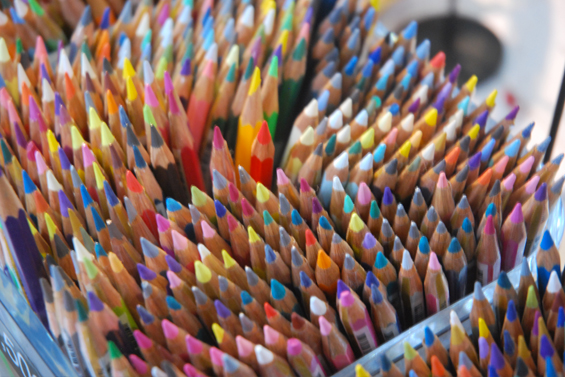 Angoulême - Homage - Charlie Hebdo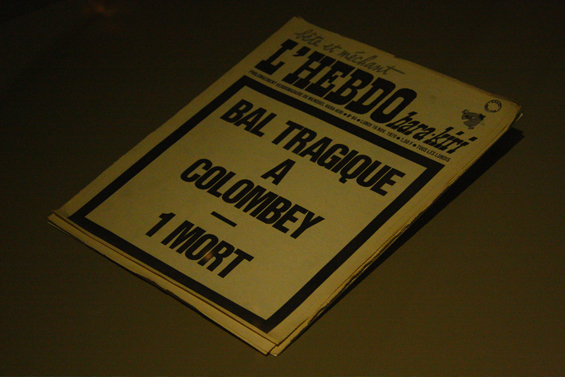 Angoulême - Homage - Charlie Hebdo
Angoulême - Plan Vigipirate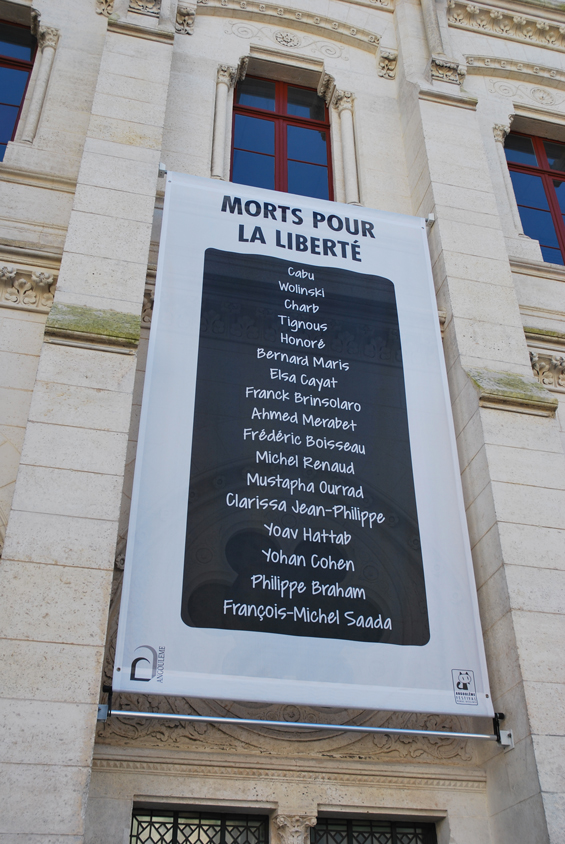 Angoulême - Homage - Charlie Hebdo
Another particular and interesting part of this year's festival was a demonstration that was organised at the fringe of the main event a gathering of roughly 500 professionals from the world of comic strips who invaded the streets of Angoulême to vent their frustration with the ever-increasing financial insecurity in their line of work. Marching behind banners with expressions such as "Without authors, no comic strips", the group expressed their concerns with the increasing cost of retirement payments, which come into effect next year. This measure will lead to authors paying up to one month of their annual salaries into the scheme, despite the fact that many are already earning under the French minimum wage.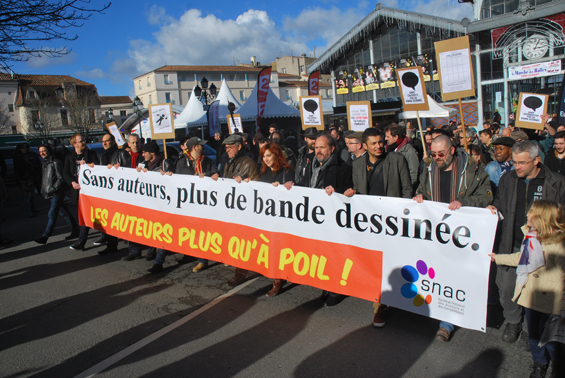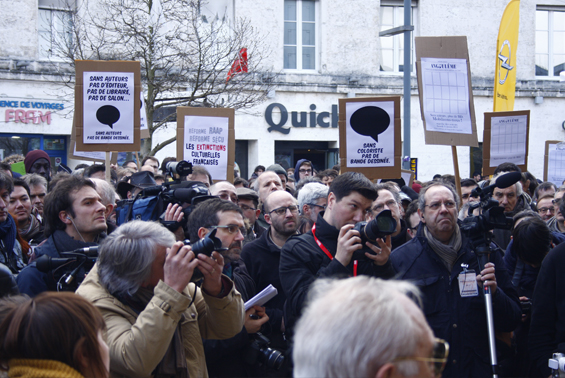 It was in this atmosphere of excitement and tension that the Moulinsart team arrived on Thursday. The team was at Angoulême to take part in "Tintin night", but also to attend the nomination of Philippe Goddin's book La Malédiction de Rascar Capac (published by Moulinsart and Casterman) for the "Prix du Patrimoine".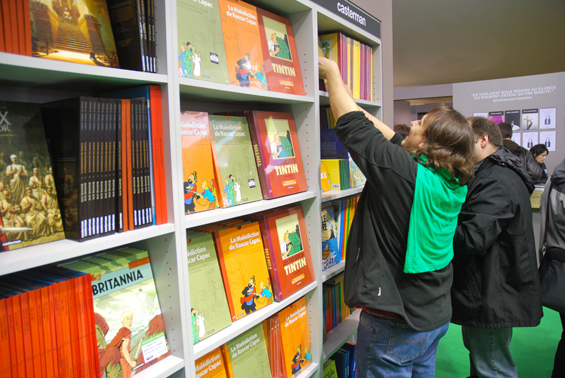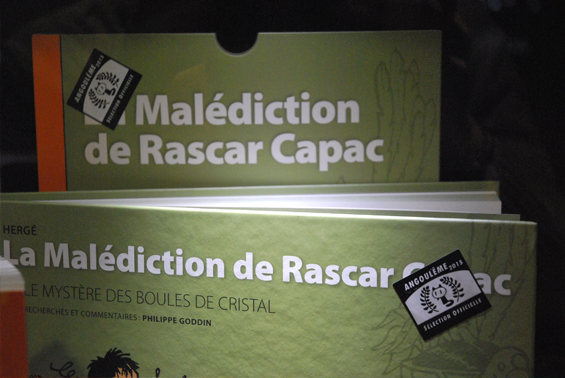 Of course Tintin has always been big at Angoulême, where a large bust of Hergé, created by his friend Chang Chong-chen, was inaugurated at the Centre for Comic Strips in 1989.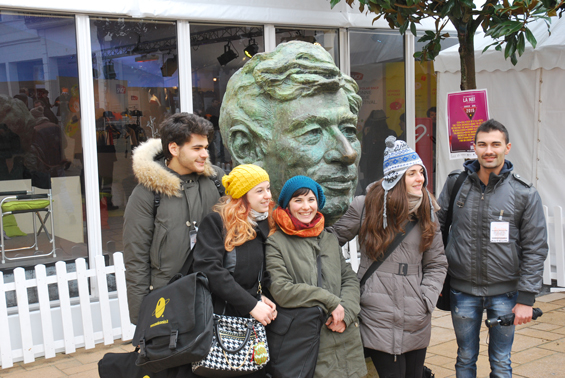 Angoulême - Bust of Hergé
The Tintin festivities began on Saturday night at 8 pm. Over 300 people attended three documentaries on Hergé and Tintin, as well as a projection of the film Tintin and the Golden Fleece, starring Jean-Pierre Talbot as the brave reporter. It was at this event that Moulinsart announced a new collaboration, with animation studios Normaal, created and directed by Alexis Lavillat. Moulinsart and Normaal will work together to create a series of three 53-minute animated fictional documentaries on the work of Hergé.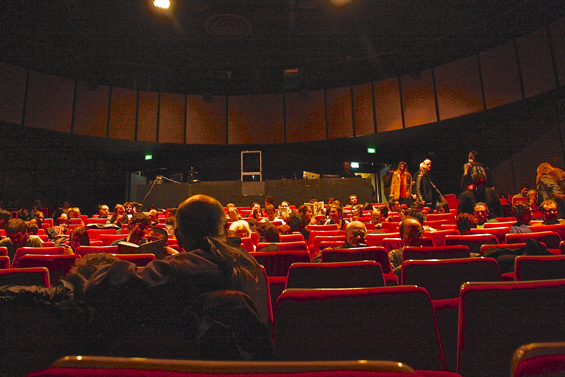 Angoulême - La nuit Tintin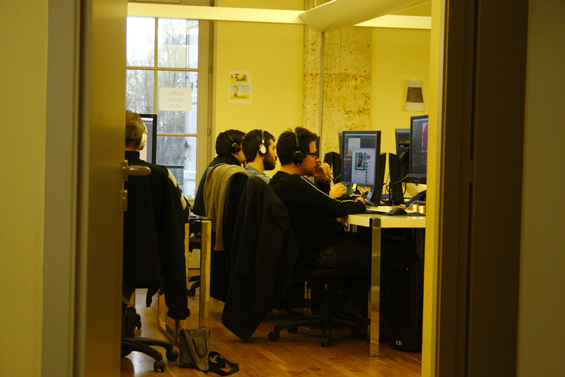 Normaal - Animation Studio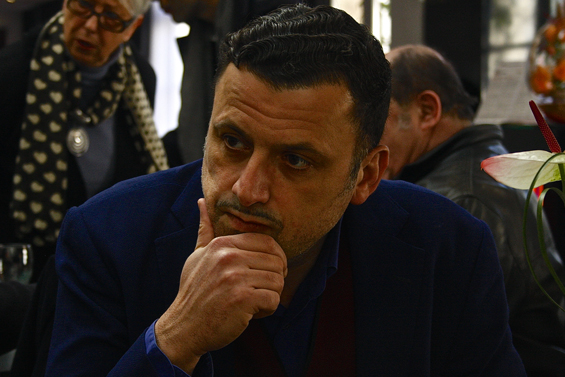 Alexis Lavillat - Normaal - Animation Studio
At 4 pm the next day, the Moulinsart team attended the prize-giving ceremony. Although La Malédiction de Rascar Capac did not win an award, the well-deserved prize went to San Mao, le petit vagabond by Zhang Leping. Coincidentally, at the beginning of last year, the son and grandson of the author paid a visit to Moulinsart!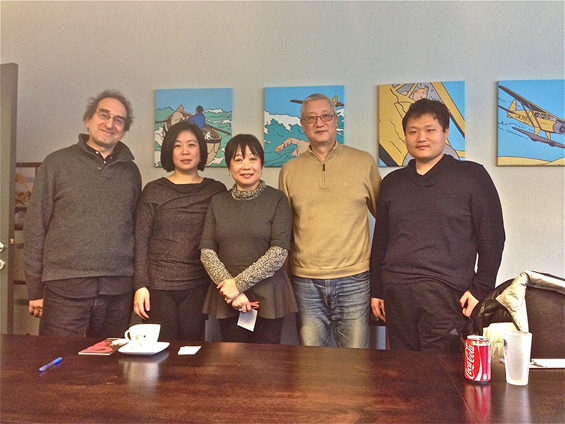 Son and grandson of the author " Zhang Leping " - A visit to Moulinsart
The festival was vibrant and full of emotion this year. Members of the Moulinsart team enjoyed talking with with many authors and attendees, including Pierre Legros-Auroy, owner of the Librarie du Palais in Arles, a bookshop that is over 300 years old and is part of the Canal BD network, a group of independent shops that specialise in comic strips. It was an enriching and interesting meeting.
We had a great time this year and look forward to the next " Angoulême", a festival that stimulates the imaginations of generations!