Caramba Tintin Hasta la victoria siempre!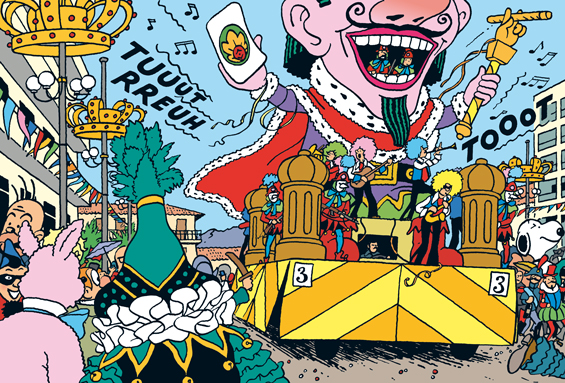 Tintin and the Picaros
It is with a view to improving diplomatic relations between their two countries that the President of the United States, Barack Obama, and the President of Cuba, Raúl Castro, have decided to meet in January 2015. After more than 50 years of conflict and sanctions, the two leaders are now talking about reconciliation. Barack Obama has even spoken of the possibility of paying a visit to the "Pearl of the Caribbean", to mark officially the historic occasion.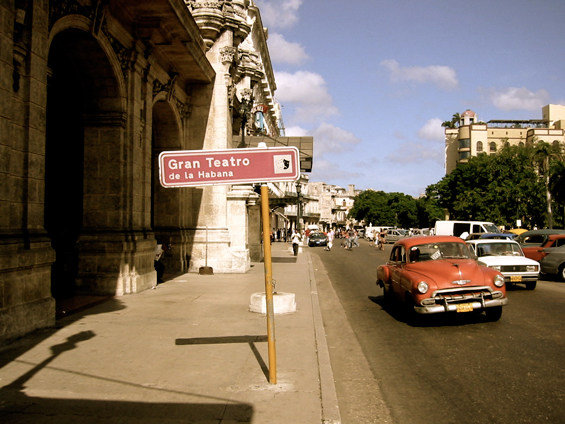 Cuba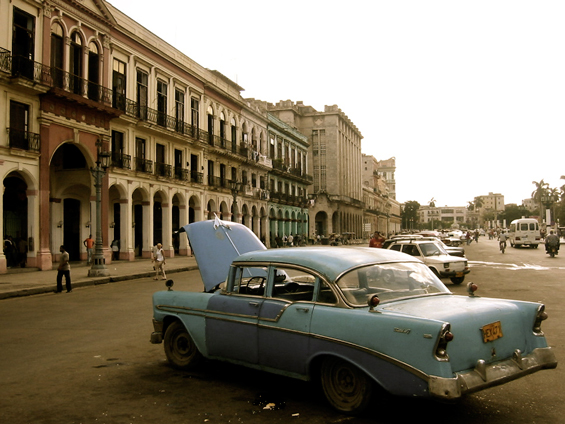 Cuba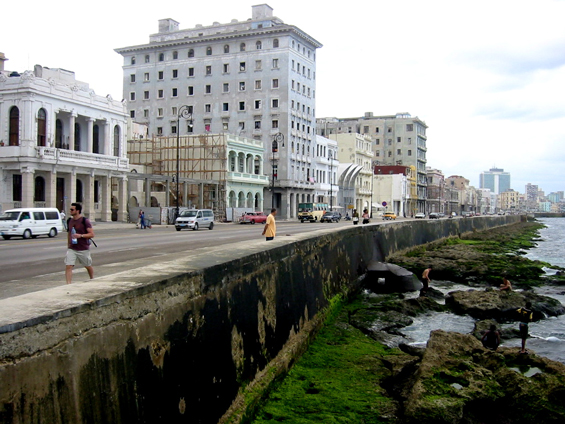 Malecon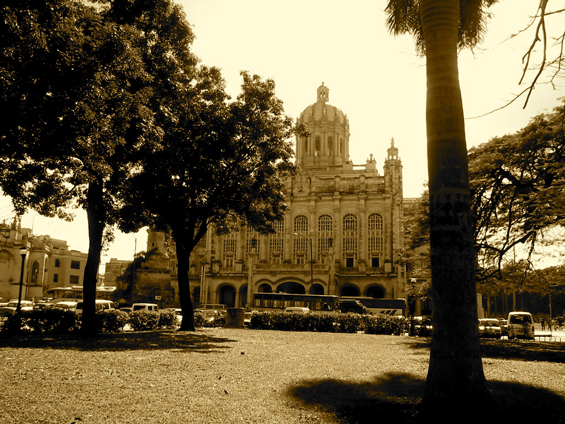 Cuba - Museum of the Revolution
Cuba - Plaza de la Revolución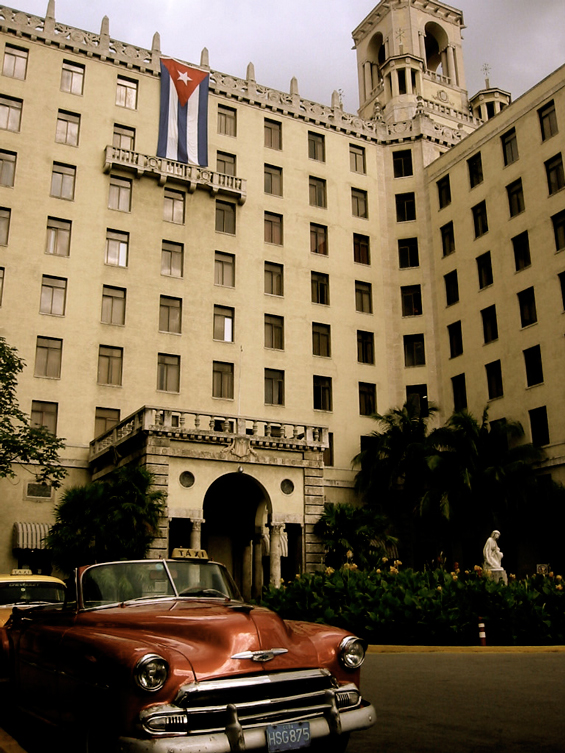 Hotel Nacional de Cuba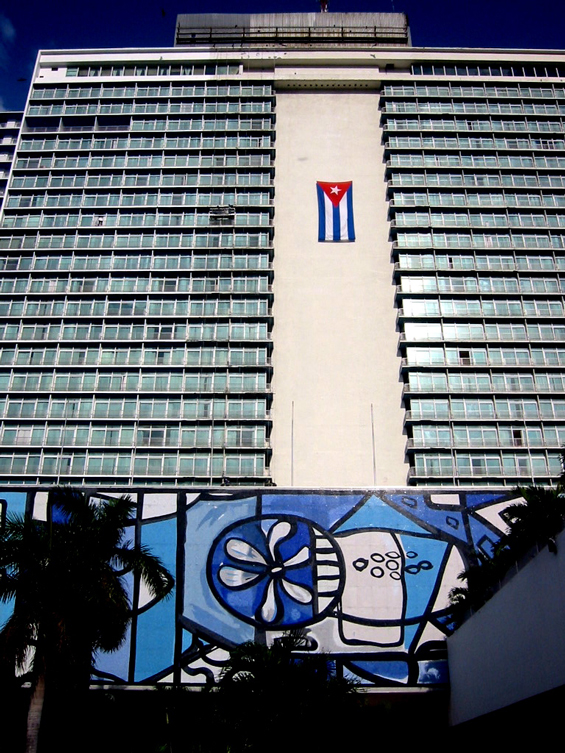 Hotel Habana Libre
And yet Cuba is more than the Bay of Pigs, Havana cigar-smokers and dictatorship. The culture of Cuba is not that different from the cultures of many countries of South America, a continent that Hergé often evoked in his work.
During his adventures, Tintin has the chance to meet the indigenous tribes of the Amazon rainforest, to see favelas and shantytowns, and to wear a poncho and to sample local foods. In The Broken Ear and Tintin and the Picaros, Hergé subtly mixes the cultures of the American continent and the Caribbean to provide an evolving homogenous context for his star character's adventures. Thus the author created the fictional Latin American country of San Theodoros, host to a perpetual struggle between two dictators: General Alcazar and General Tapioca. Hergé's perceptive narrative depicts the hopes, deceptions and contradictions of the unique revolutionary movements that took hold in Latin American countries, including Cuba.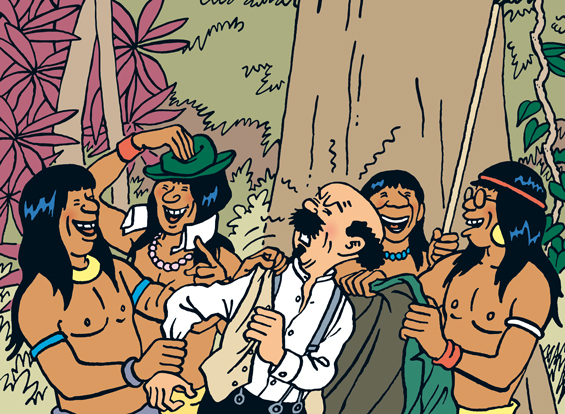 Tintin and the Picaros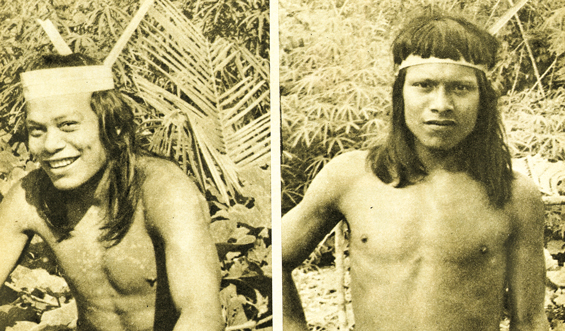 Even if Tintin never paid a visit to the largest Antillean island, there appear to be numerous references to Cuba in Tintin and the Picaros. In the reporter's final adventure, the beards and moustaches, the dictators, the palaces, the military uniforms and procedures, the revolution, the arms deals, the guerillas... these things are strongly reminiscent of Fidel Castro, his guerillas and the island-paradise of Cuba.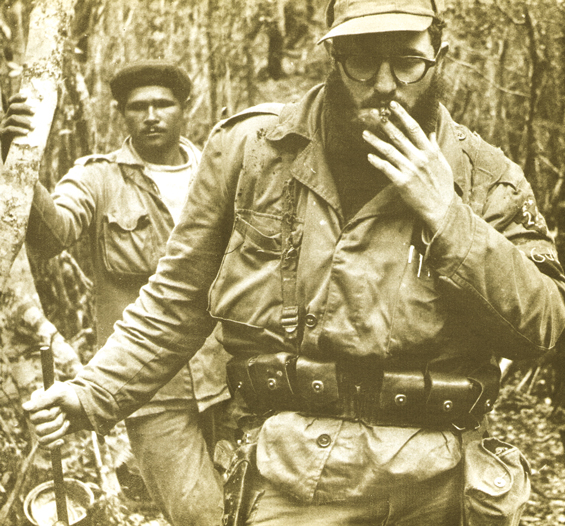 Fidel Castro
Guérilleros
General Alcazar is the perfect stereotype of a South American dictator! His coup against General Tapioca also oddly resembles the aborted attempt by Fidel Castro to take control of the Moncada Barracks, during a carnival in 1953.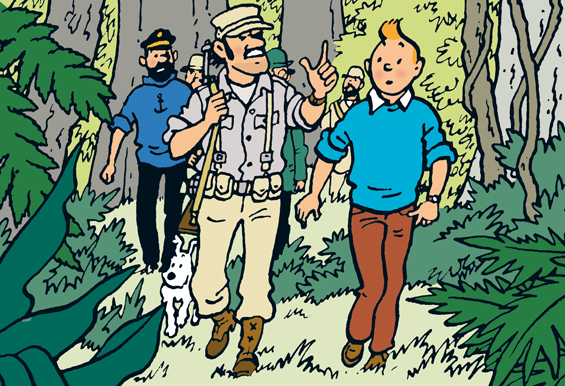 Tintin and the Picaros
General Alcazar's bearded band of guerillas reminds us of Fidel Castro. The Cuban revolutionary famously said that he would let his beard grow until the revolutionary troops liberated Cuba. The troops in question were called "barbudos", meaning "bearded ones". This nickname was clearly picked up by Hergé, as he initially wished to call Tintin's last adventure Tintin et les Bigotudos, meaning "Tintin and the mustachioed ones".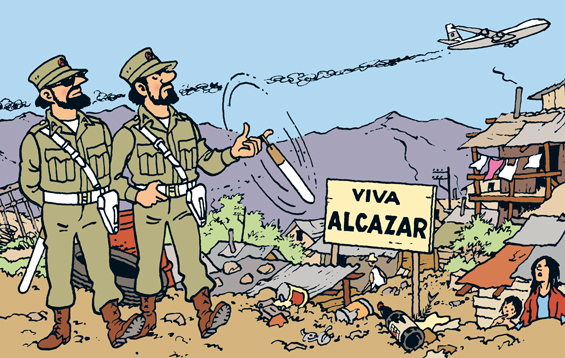 Tintin and the Picaros
Let us hope that the proposed reconciliation will help to dispel the problems of the past, and that the main benefactors of this good will, will be the Cuban people!