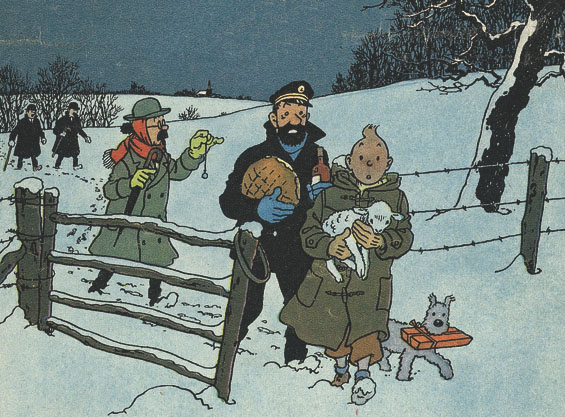 Journal Tintin n°51 (1951) ]
Although still comparatively new, we have our traditions at tintin.com. At this time of year, we send our best wishes to all friends of Tintin - and, of course, friends of friends of friends of the friends of Tintin.
Tintin and his friends, Snowy, Haddock, Calculus and many others including Quick and Flupke and Jo, Zette and Jocko - all like the holidays...as did Hergé, who produced several drawings and festive greeting cards, some of which are more memorable than others.
Here are some examples of this delightful work which Hergé always enjoyed giving.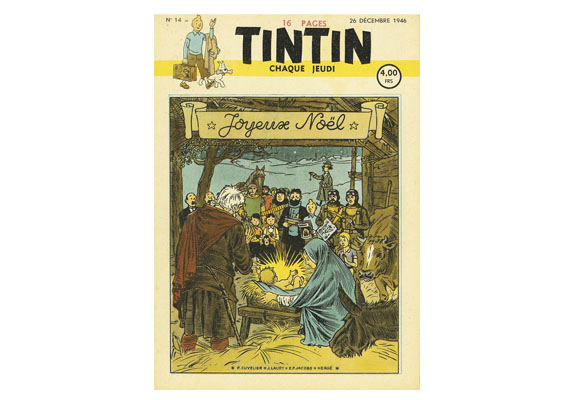 Journal Tintin de 1946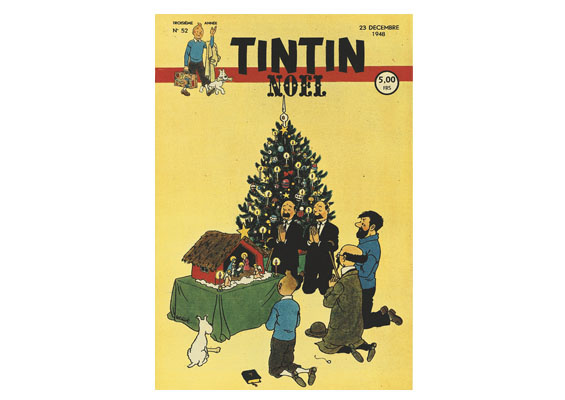 Journal Tintin de 1948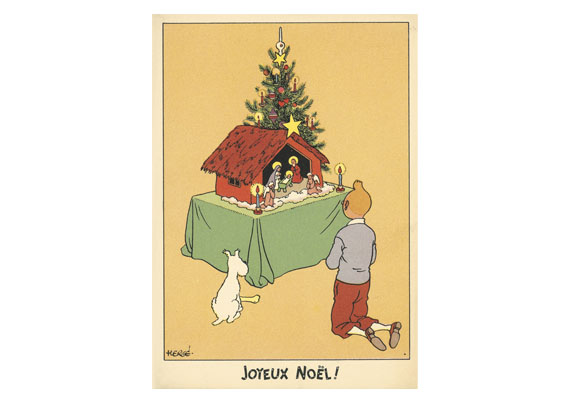 Carte de voeux de 1951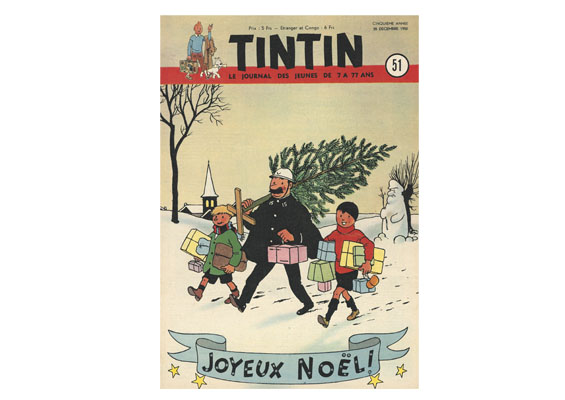 Journal Tintin de 1950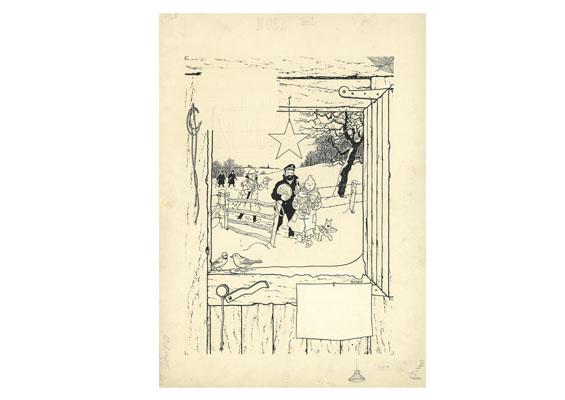 Journal Tintin de 1953 - Original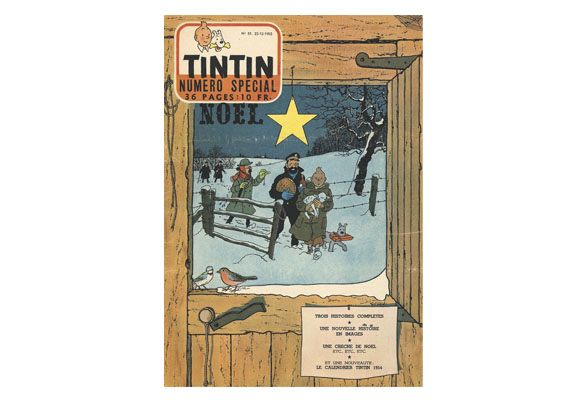 Journal Tintin de 1953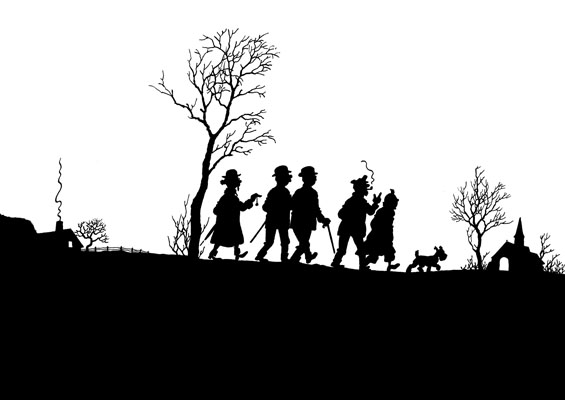 Carte de voeux de 1954
We wish you all the best for the coming year. Since these drawings were published, the world has changed a lot, and Tintin has become an international figure.
We cannot specify which year you are celebrating. If the majority of the people on Earth celebrate the year 2010, remember that on September 19th the Jews started the year 5770. Muslims celebrate yet another year.
We wish you happy holidays, even if some are belated. To the Jews (Chanukah, the Festival of lights, to the Muslims (Eid al-Fitr), and for the Christians (Christmas). We haven't forgotten Buddhists, Hindus and everyone else.
We wish everyone the compliments of the season, whichever year you are celebrating!