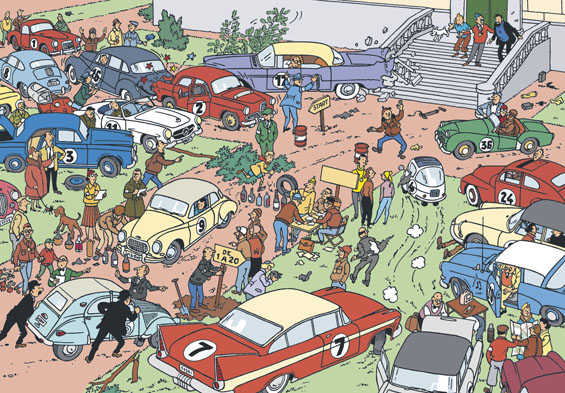 The Red Sea Sharks (1958) - Page 62]
Namur, Belgium, became the most tintinesque town in the world, over the weekend of the 8, 9 and 10 May. Many thanks to Namur, and to the 75,000 people who visited!
A big thank you to Jacques Etienne, the Mayor of Namur, who transformed into the spitting image of Tintin during the fancy-dress ball and the go-kart race. Thank you to Benoît Lutgen, the Walloon minister of agriculture and tourism, who was a big supporter of the Tintin Festival. Thanks to all those working for the Namur Town Council, for Moulinsart and for the organisation New, who were involved in multiple activities coordinated by Luc Arnould. Many thanks to Jean-Pierre Talbot, who will always be Tintin from the 1960s cinematic hits The Golden Fleece, and The Blue Oranges. Further thanks goes to the catering schools (Roger Lazaron and the Ilon Saint-Jacques Institute), which vied with each other to come up with tasty "Tintin cuisine". A picture is worth a thousand words. Here are a few which show how Hergé's work remains very much up-to-date, spanning generations and appealing to people everywhere. Final thanks go to Fanny and Nick Rodwell, and of course, Hergé!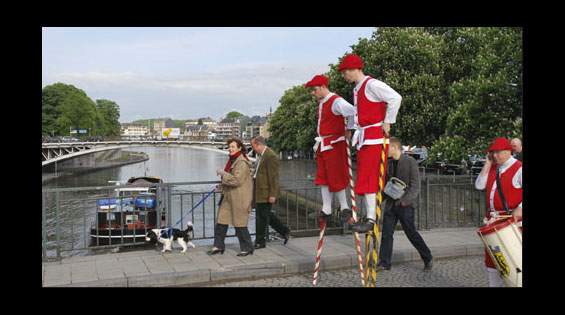 Starting from the top - stilt walkers welcoming visitors on Friday 8 May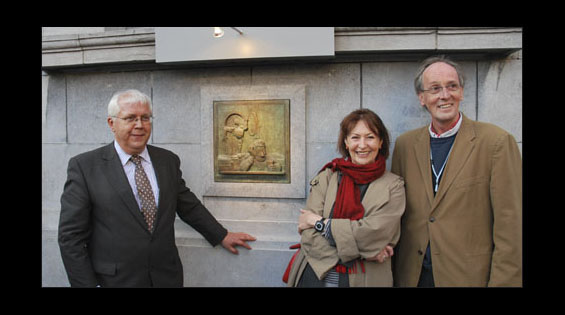 The Mayor of Namur Mr Jacques Etienne - Mrs Fanny Rodwell and Andy Jacobs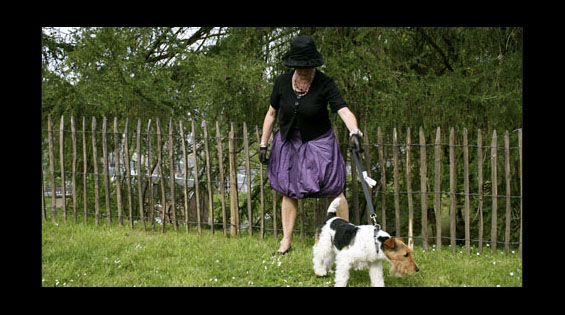 Waiting for the results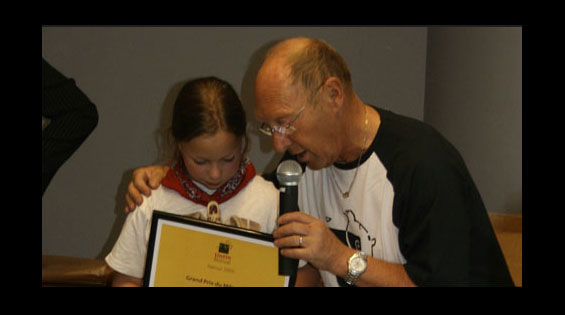 Jean-Pierre Talbot and the winner of the Golden Snowy award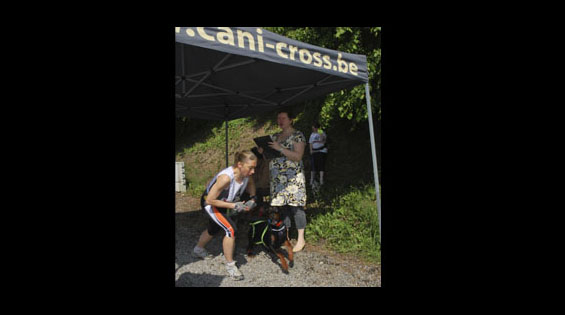 The cani-cross organised by Jean-Pierre Talbot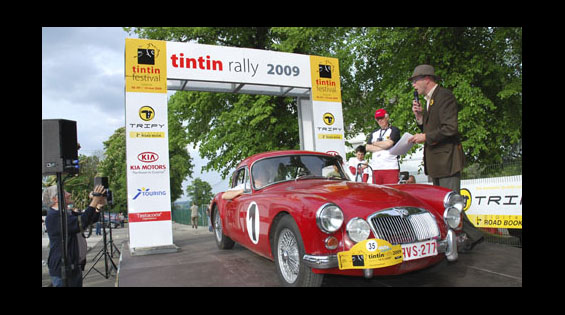 The rally- evoking The Calculus Affair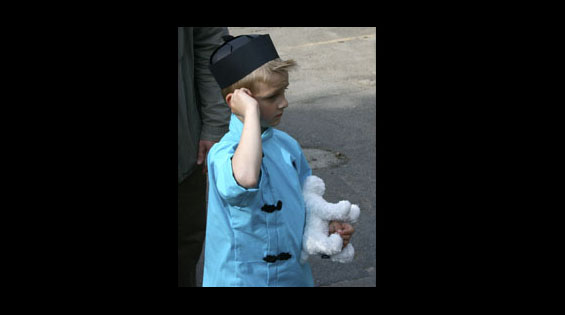 Here's a Tintin (real name Théophile) who seems to have come straight out of The Blue lotus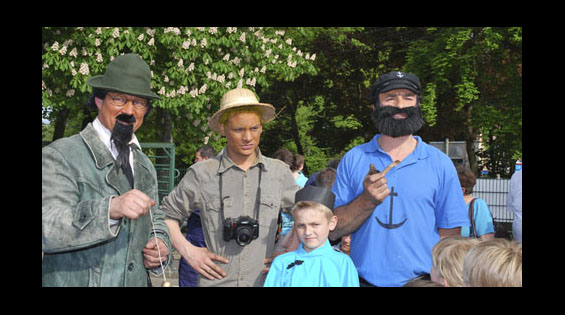 Two Tintin accompanied by Professor Calculus and Captain Haddock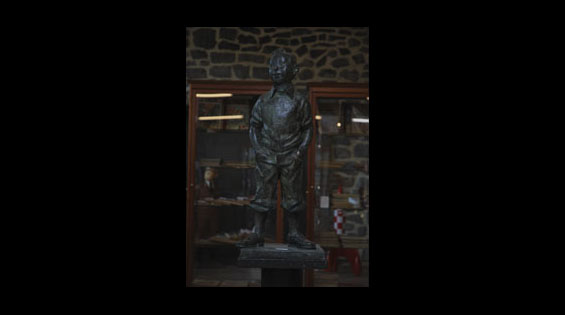 A bronze statue by Nat Neujean (sold for 28500 euros pre-commission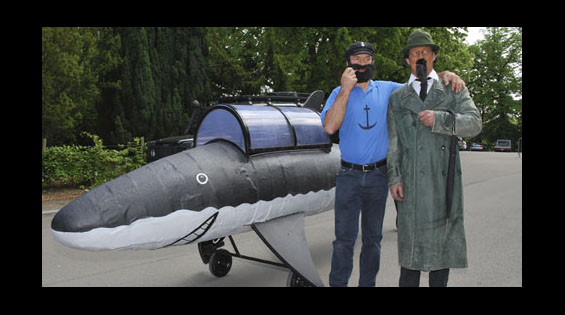 Calculus - Haddock and the submarine from Red Rackham's Treasure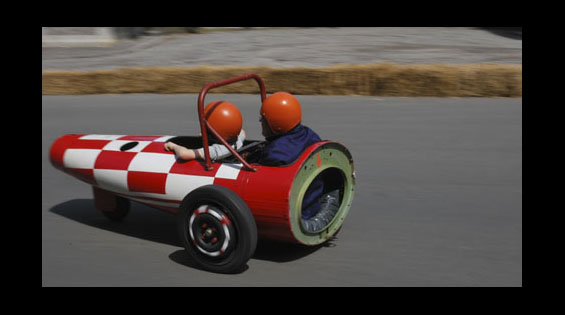 The moon rocket skimming the earth in Namur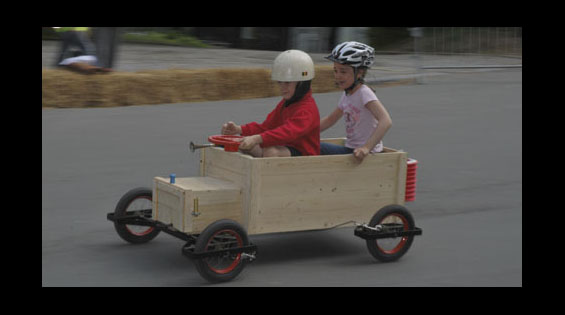 The most authentic go-kart built by Quick and Flupke