Fifty-two years after Hergé's first visit to Quebec, the creator of Tintin is being honoured at the Museum of Civilisation, a stone's throw from the Plaines d'Abraham.
Following events in Paris, Geneva and London, the Hergé Museum is now lending Quebec a selection of the finest gems from its treasure chests. Fans of Hergé and clear line comic strip art are sure to be delighted.
The Hergé exhibition will be held in Quebec from 21 June to 22 October 2017. Visitors will be able to admire a superb collection of precious documents, original artwork and all kinds of illustrations created by the author of Tintin, who was a man of many talents. Whether through his comic strips, advertising, illustrations or modern art, Georges Remi – aka Hergé – will be enthusiastically celebrated!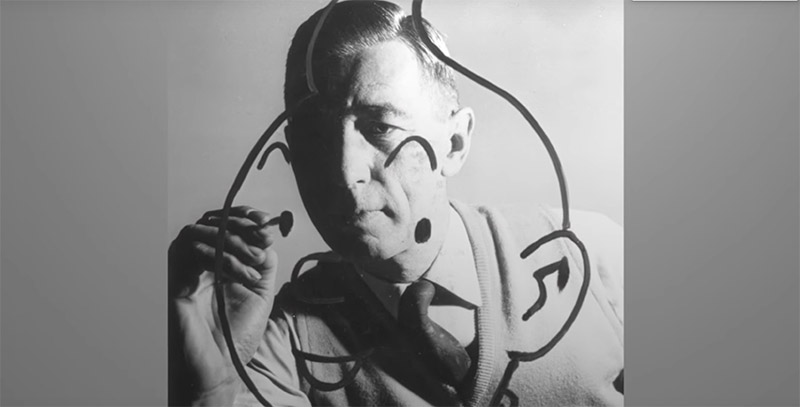 Photo Robert Kayaert Succession Robert Kayaert / SODRAC (2017)
More informations on :
www.mcq.org - Press release

www.quebecregion.com - Hergé in Quebec City