PRESS RELEASE
APPLE & GOOGLE
TINTIN IS COMING SOON
to the Apple iBooks Store and Google Play Books


From 11 January 2017, The Adventures of Tintin – including the brand new colour version of the reporter's first-ever adventure – will become available in the iBooks Store (for iPhone, iPad and iPod touch) as well as in the Google Play boutique (for Android and web). Until now the digital Adventures of Tintin have only been available in the Apple App Store or with Google, as part of the Tintin Application.
★
Apple iBooks Store and Google Play users will be overjoyed with the new colour version of Tintin in the Land of the Soviets, which is made available in the ePub format by Apple according to strict standards and has also been perfectly adapted to Google Books. Soviets, the first of the 24 titles in the Tintin saga, has been transformed from black and white into colour with Apple and Google. The English version of this new book is only available in digital format, with a new translation, in the iBooks Store and with Google Play, as well as in the App Stores of Apple and Google.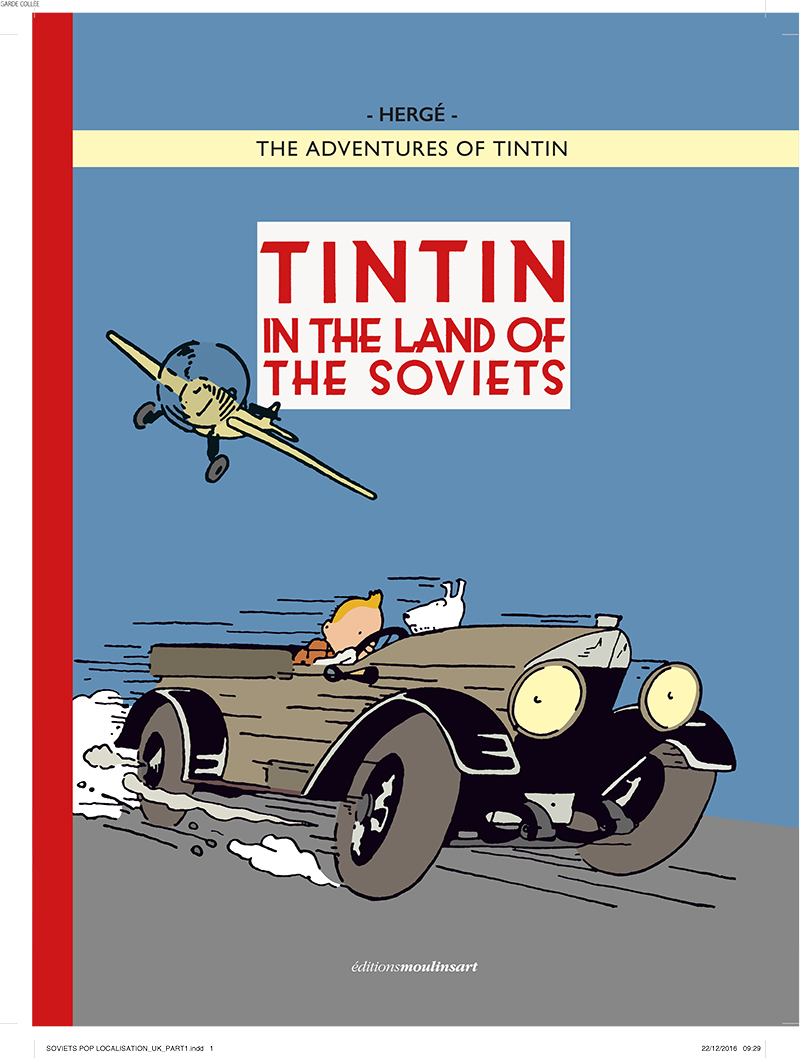 Tintin in the Land of the Soviets is also available on the Tintin App!
To get Tintin in the album in the App, first install the latest update.
More information? Find :
-EPISODE 1 : Competition - Official Trailer
-EPISODE 2 : See you on 01/07/2016 at 15:00 pm on Grand Place (Brussels) - Tintin has lost Snowy! - Be Tintin or another character - Gifts!
-EPISODE 3 : Le petit vingt-et-unième siècle.
-EPISODE 4 : Tintin leaves for Russia!
-EPISODE 5 : Departure to Russia.
-EPISODE 6 : Give Away and Pre-order.
-EPISODE 7 : Tintin is back from Moscow!
-EPISODE 8 : Tintin in Russia! Part 3-4-5.
-EPISODE 9 : For the glory of Tintin!