Tuesday 8 March was International Women's Day. To mark the occasion we take a look at the main female character from The Adventures of Tintin: Bianca Castafiore.
Tintin first meets the Milanese Nightingale in Syldavia. A somewhat hysterical character, Bianca Castafiore lives for the stage. She quickly joins the ranks of the main characters.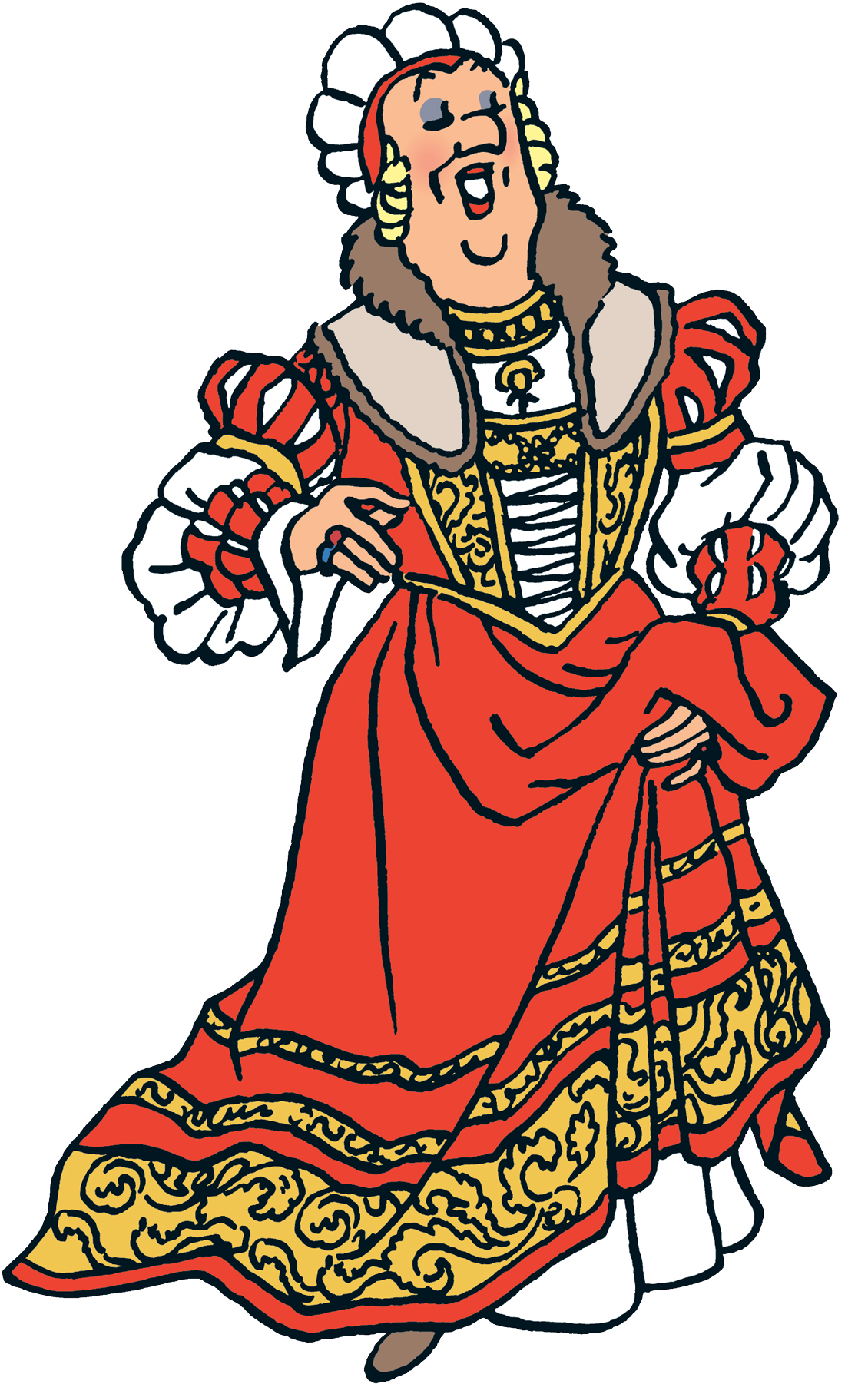 Bianca Castafiore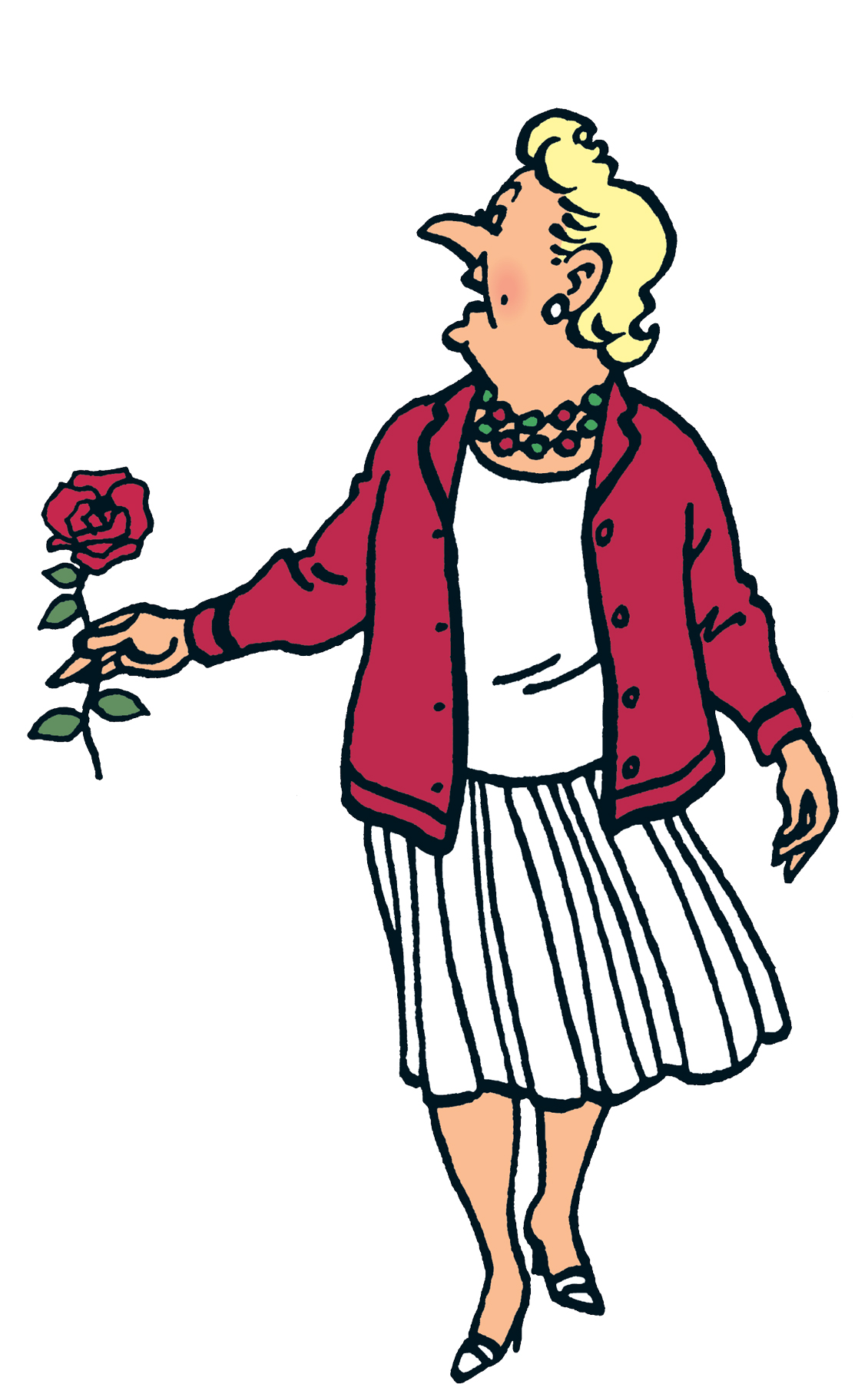 Bianca Castafiore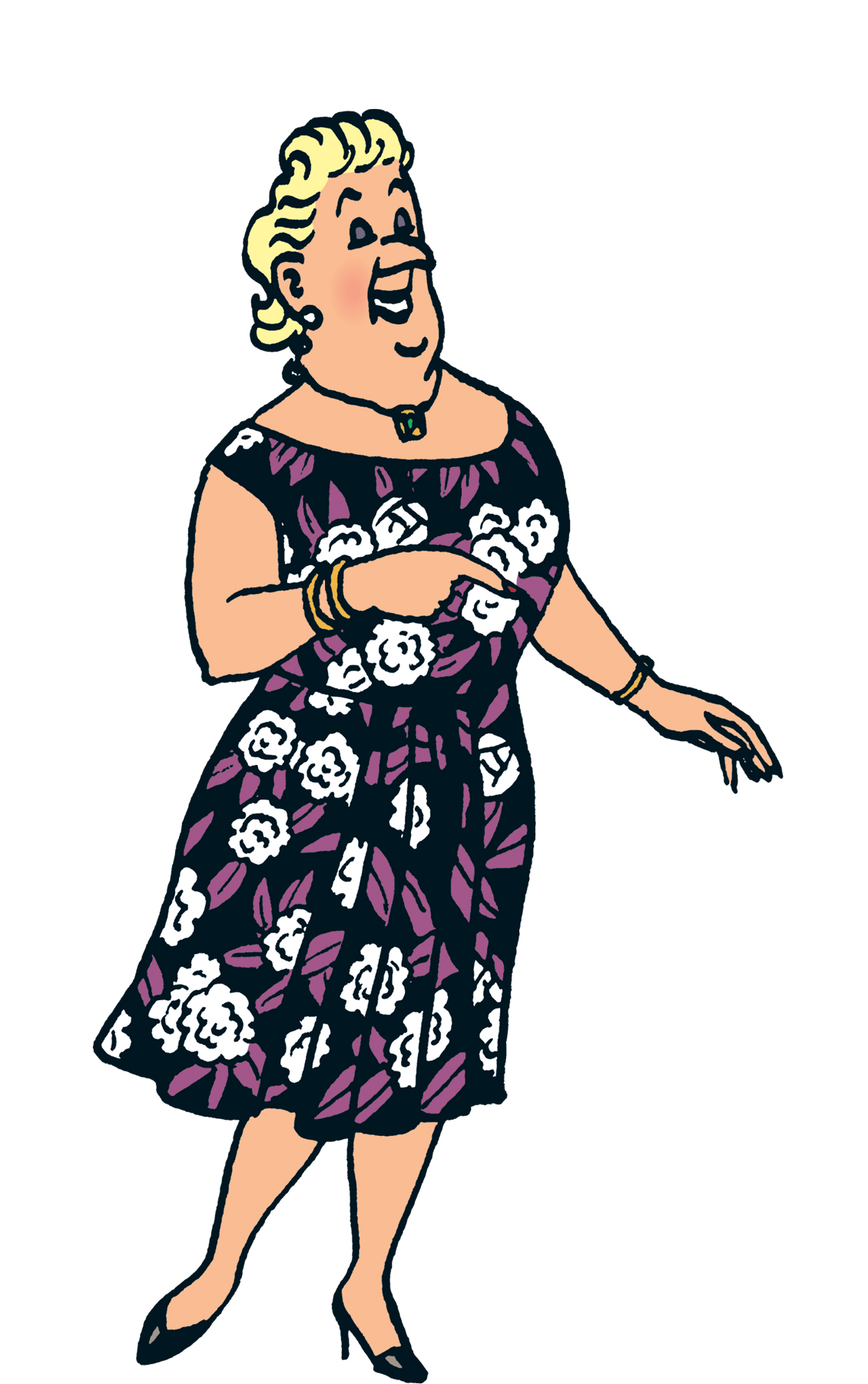 Bianca Castafiore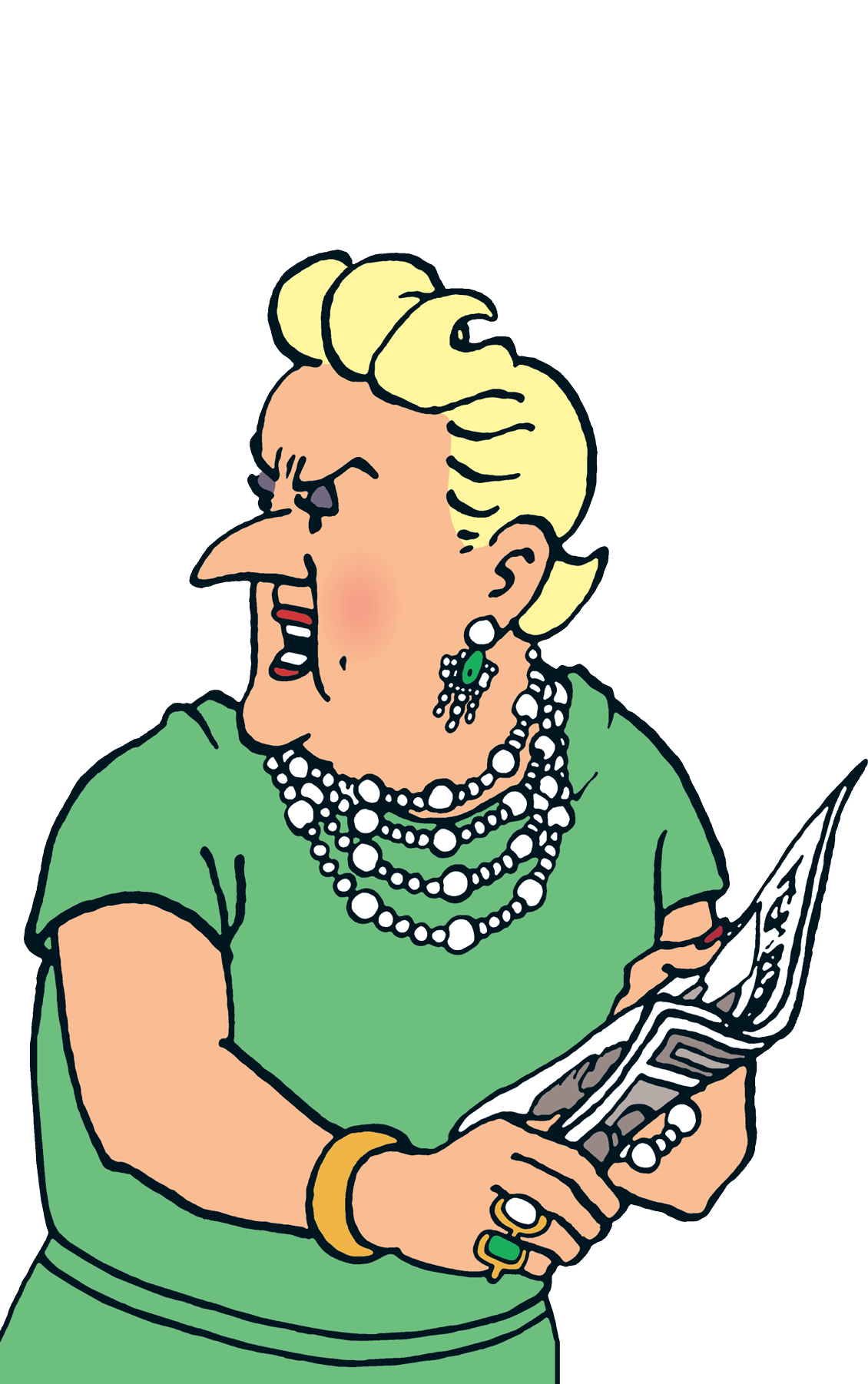 Bianca Castafiore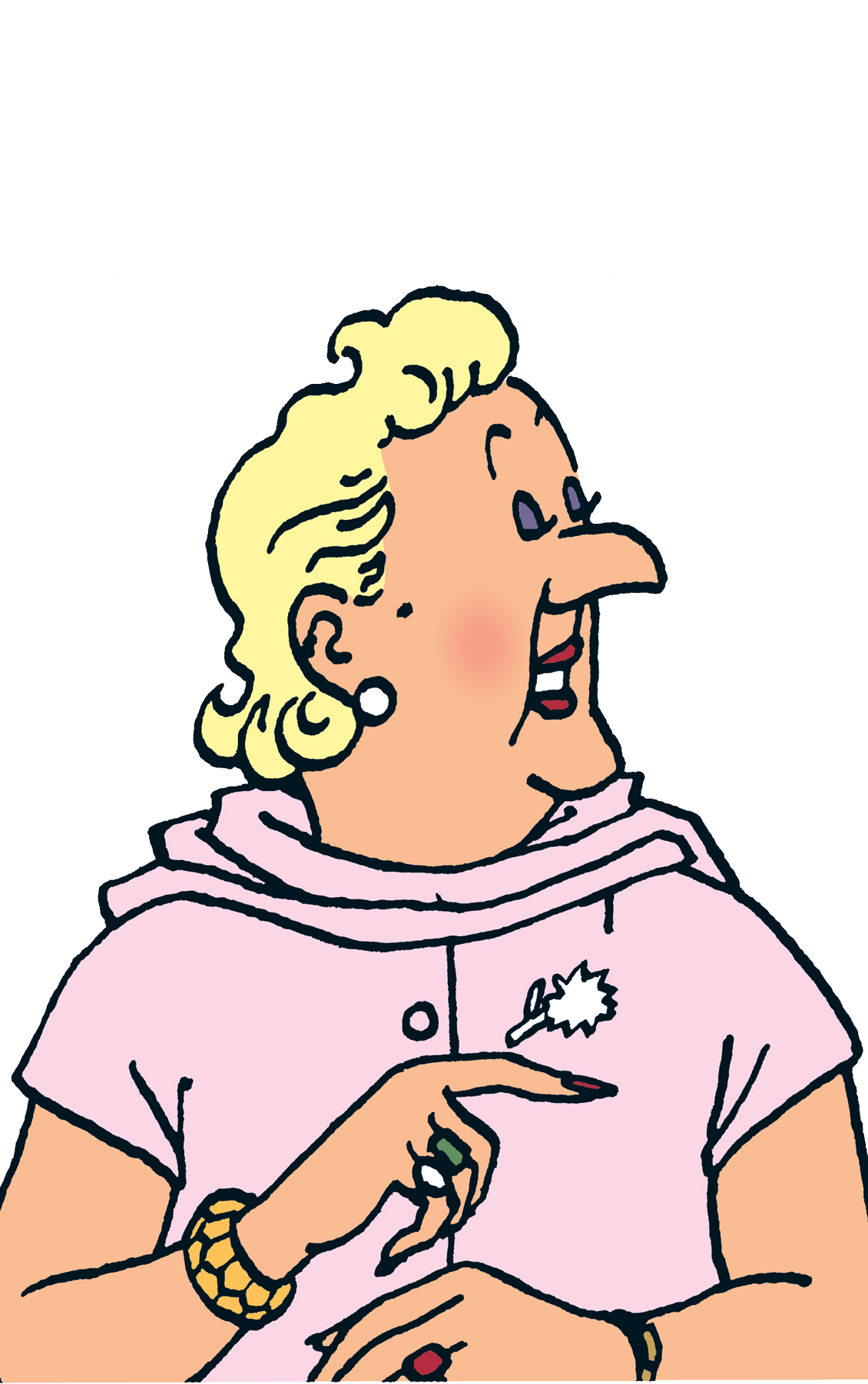 Bianca Castafiore
Bianca Castafiore does not hesitate to invite herself to stay with her friends at Marlinspike Hall, where she makes herself quite at home and effortlessly manages to become the centre of attention.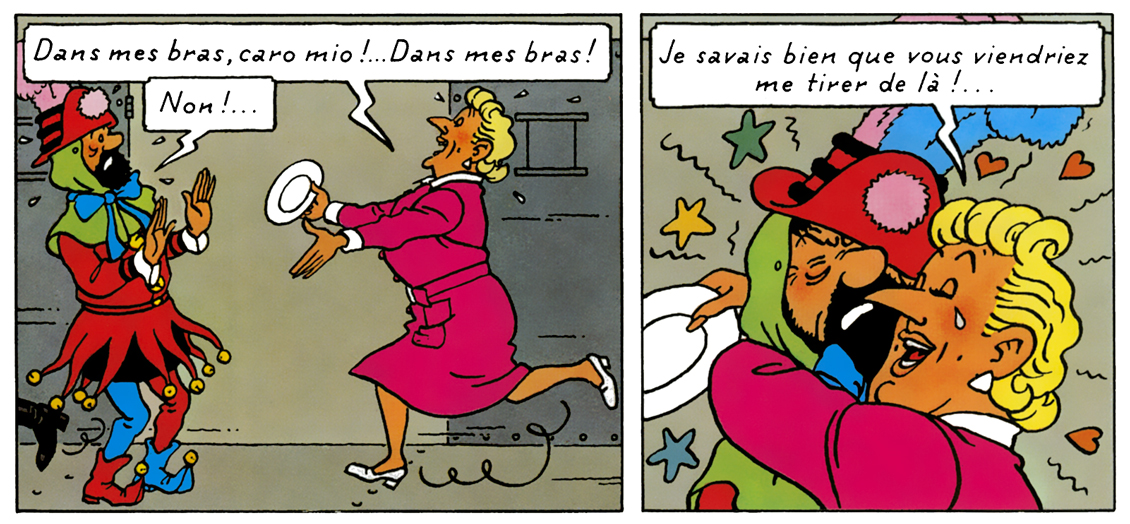 From time to time Bianca Castafiore also displays a strong maternal instinct.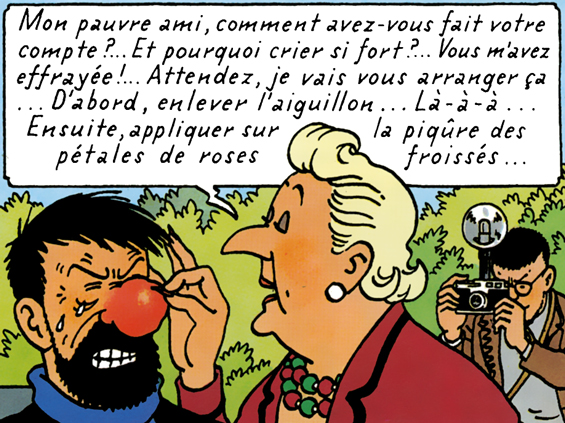 Bianca Castafiore proves that she can be relied upon in the most difficult circumstances, for example hiding Tintin and Captain Haddock in her dressing room as they evade Colonel Sponsz in The Calculus Affair. It is thanks to her quick thinking that the heroes are able to save Professor Calculus.
"The Calculus Affair"
&nbsp
In The Castafiore Emerald she lists her admirers:
"The newspapers have already engaged me to the Maharajah of Gopal, to Baron Halmaszout, the Lord Chamberlain of Syldavia, to Colonel Sponz, to the Marquis of Gorgonzola, and goodness knows who."
But when it comes to romance, Bianca Castafiore's favourite is... herself! Poor old Professor Calculus – despite his roses and courtesy, he has no real hope. He may be able to conquer the Moon, but not the Milanese Nightingale.
&nbsp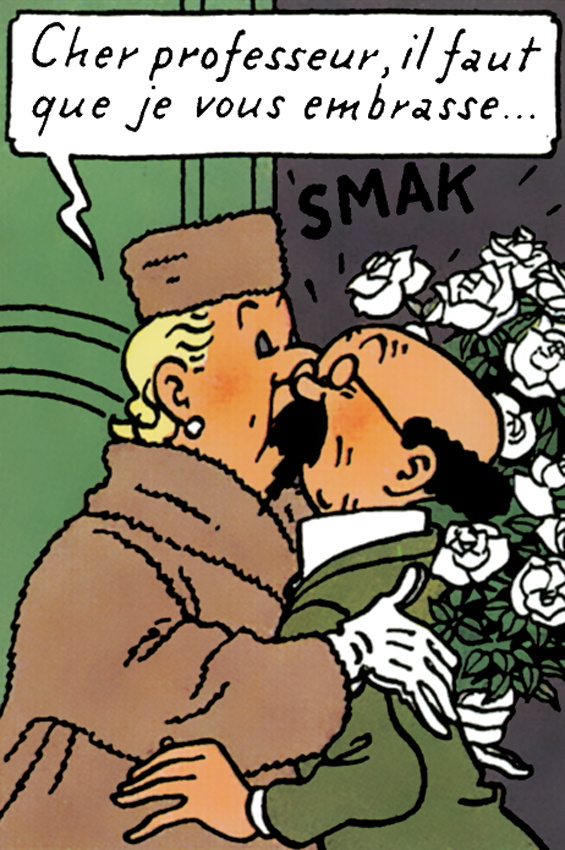 &nbsp
SOME OTHER FEMALE CHARACTERS
&nbsp
| | |
| --- | --- |
| Peggy Alcazar | It is best to steer clear of General Alcazar's wife. She wears the trousers at home! |
| Mrs Bolt | The wife of builder Mr Bolt is very protective of her husband. |
| Mrs Clarkson | Mrs Clarkson's husband is struck down by the curse of Rascar Capac. |
| Irma | Bianca Castafiore's maid is devoted to her mistress. |
| Mrs Finch | Tintin's discreet landlady at 26 Labrador Road. |
| Mrs Piggott | The owner of 24 Flyaway Road and the landlady of Professor Hector Alembick. |
| Mrs Snowball | The wife of Mr Snowball is involved with her husband in a narcotics trafficking ring. |
| Madame Yamilah | Madame Yamilah is a clairvoyant stage performer working with Ragdalam the Fakir. |
&nbsp
BOYS, ACT LIKE GENTLEMEN!
&nbsp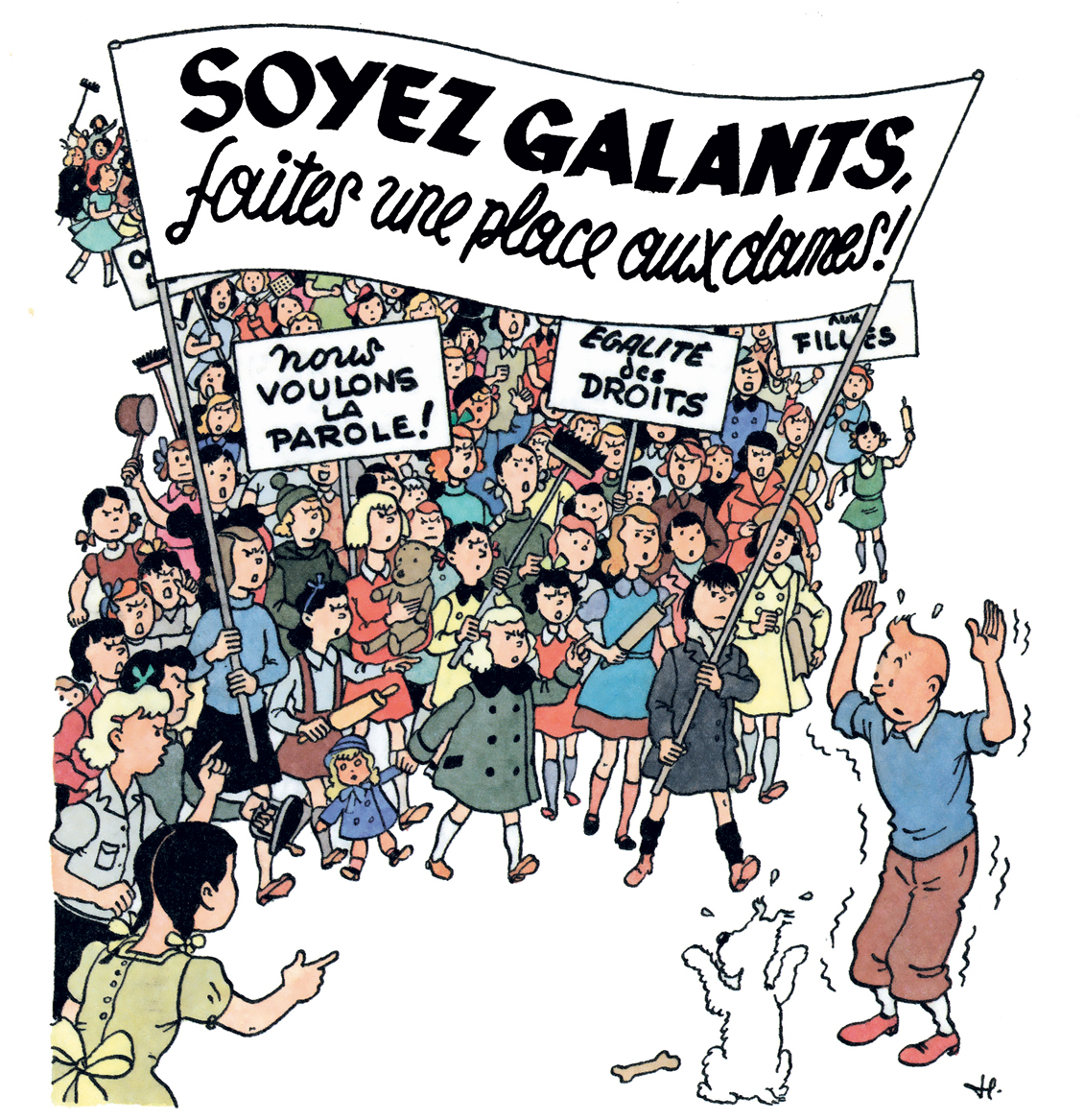 &nbsp
TO CONCLUDE, GIRLS AND LADIES...
&nbsp
Thank you for being who you are! Even if in Tintin you have discreet roles.
&nbsp