TINTIN TV is an online video service provided by tintin.com.
You can watch a variety of streaming videos on your computer or smartphone, including:
The Adventures of Tintin cartoons (a single episode per month, on monthly rotation); or one full-length cartoon feature… plus diverse documentaries.
To watch these videos you simply need to register an account with tintin.com.
RIGHT NOW ON TINTIN TV: Tintin in Tibet and In the footsteps of Tintin, Tintin in Tibet (documentary).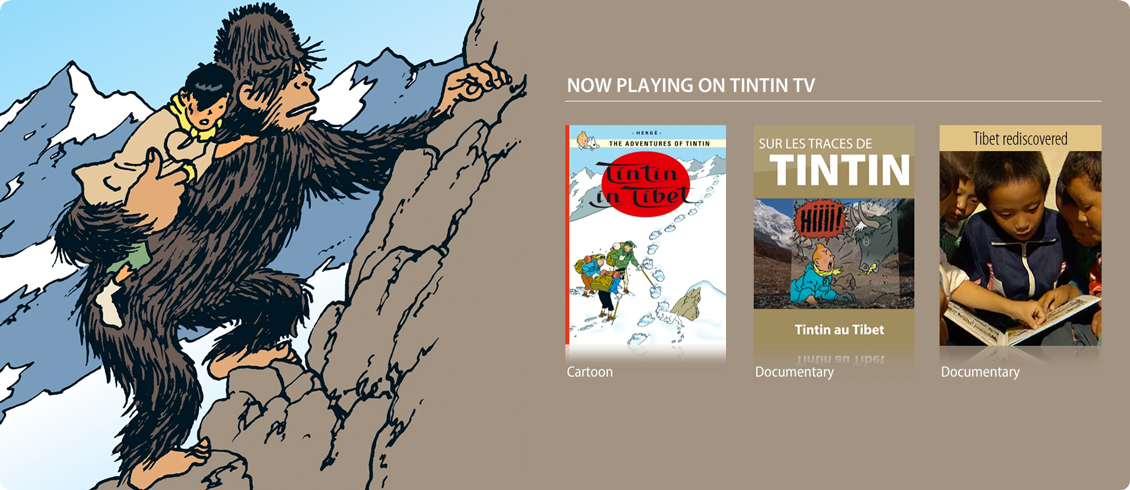 Right now on Tintin TV