During this year's Easter break, Hotel Amigo a Rocco Forte hotel, is delighted to offer guests the unique opportunity to immerse themselves in the universe of Hergé, the famous Belgian Tintin's cartoonist and multi-talented artist.
Hotel Amigo has teamed up with Hergé Museum, to create Tintin decorations in the hotel lobby and BoCConi, Hotel Amigo's renowned Italian restaurant. From the 25th March 2015, guests can enjoy the Easter atmosphere throughout the hotel and the restaurant.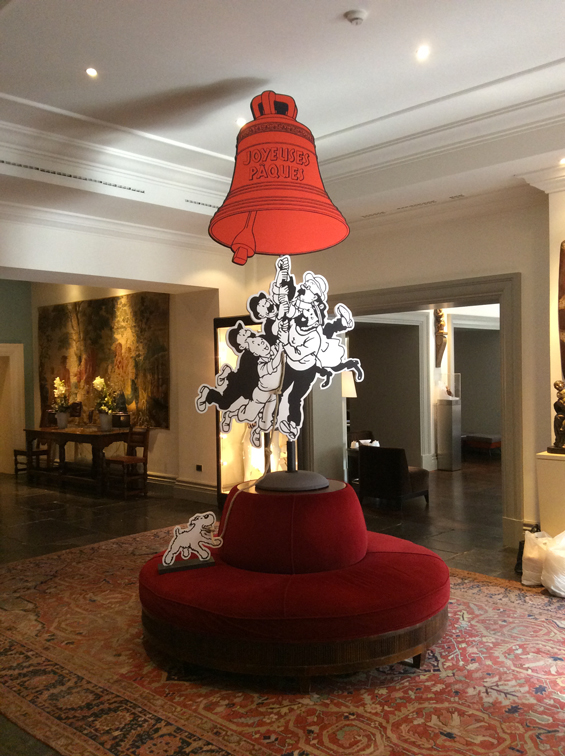 Hotel Amigo - Tintin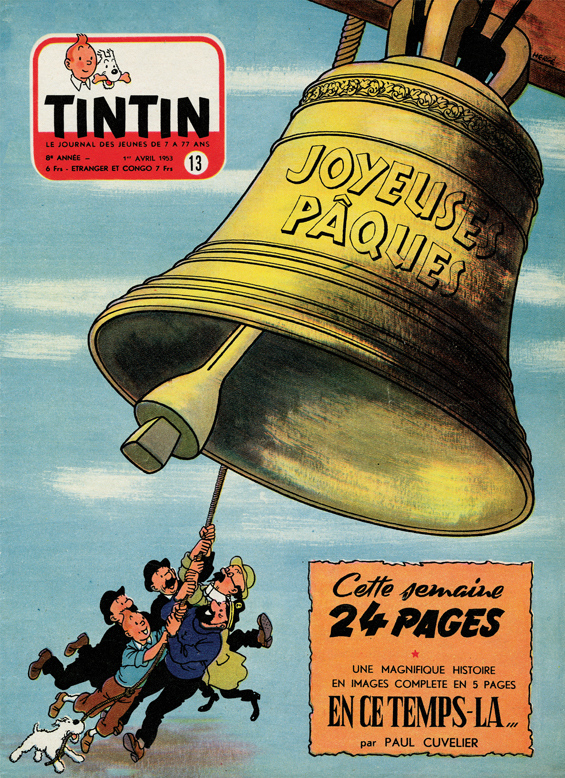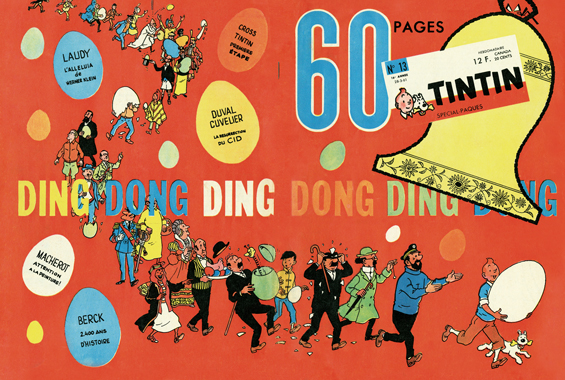 On 1 April 1953, readers of the Belgian edition of Tintin magazine celebrated Easter with their favourite heroes: Tintin, Snowy, Captain Haddock, Professor Calculus and the Thom(p)sons. Hergé's spectacular illustration, drawn from a low angle perspective, depicts the characters enthusiastically ringing an enormous Easter bell. Eight years later, on 28 March 1961, the author of Tintin sketched a new celebratory scene, including once again the main characters from The Adventures of Tintin. With this fun and festive picture in mind, the Hotel Amigo invites you to visit the Hergé Museum in Louvain-la-Neuve, to go on an amazing journey to the fabulous universe dreamed up by the creator of Tintin.
Right in the historic centre of Brussels, between the Tintin Shop near the Grand Place and the mural featuring Tintin, Captain Haddock and Snowy on the Rue de l'Etuve, the Hotel Amigo makes the ideal base for anyone wishing to set off on an adventure in the young reporter's footsteps. The hotel features the special Tintin Suite, as well as rooms which have been exclusively designed for the hotel, with specially signed furniture, Tintin accessories, symbolic objects, illustrations and other items.
Guests can benefit from the special Tintin Easter Break Package which includes a Tintin comic, a Snowy soft toy, Easter chocolates and also a Tintin map of Brussels. With this special map, the more adventurous can even enjoy a Tintin-themed tour of the capital city of Belgium, taking in the sights of Hergé's home town including landmark locations such as the Lombard building and the murals featuring Hergé's drawings.
The Tintin Easter Break Package also includes tickets for the whole family to the Hergé Museum, where they can learn all about one of the most important founders of European comics, who was also a talented artist in many fields. Hergé the illustrator, graphic designer, painter and storyteller: there is so much to discover about the man who created an entire genre of entertainment. Forty minutes by car from Hotel Amigo, the Hergé Museum is waiting to be discovered.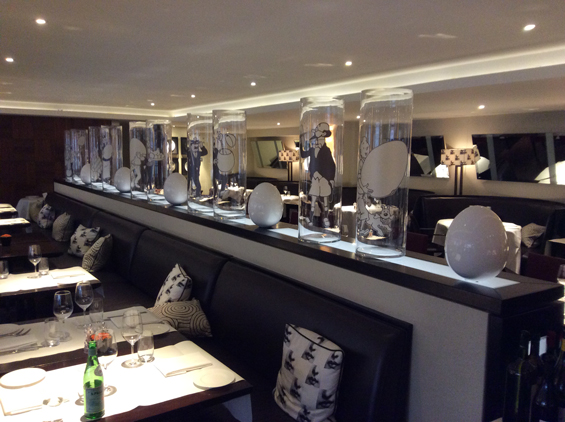 Hotel Amigo - Tintin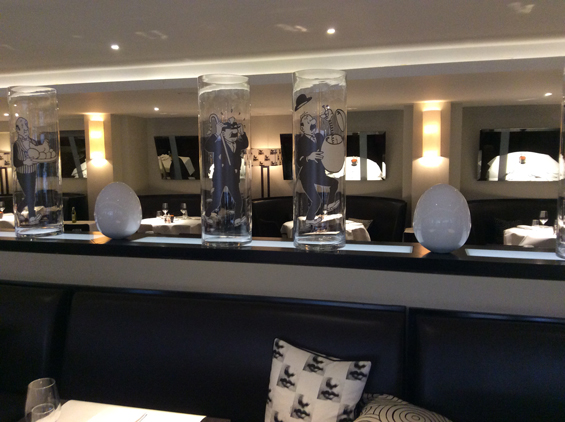 Hotel Amigo - Tintin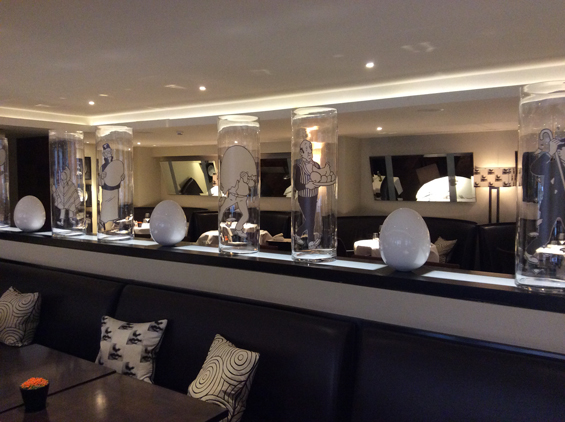 Hotel Amigo - Tintin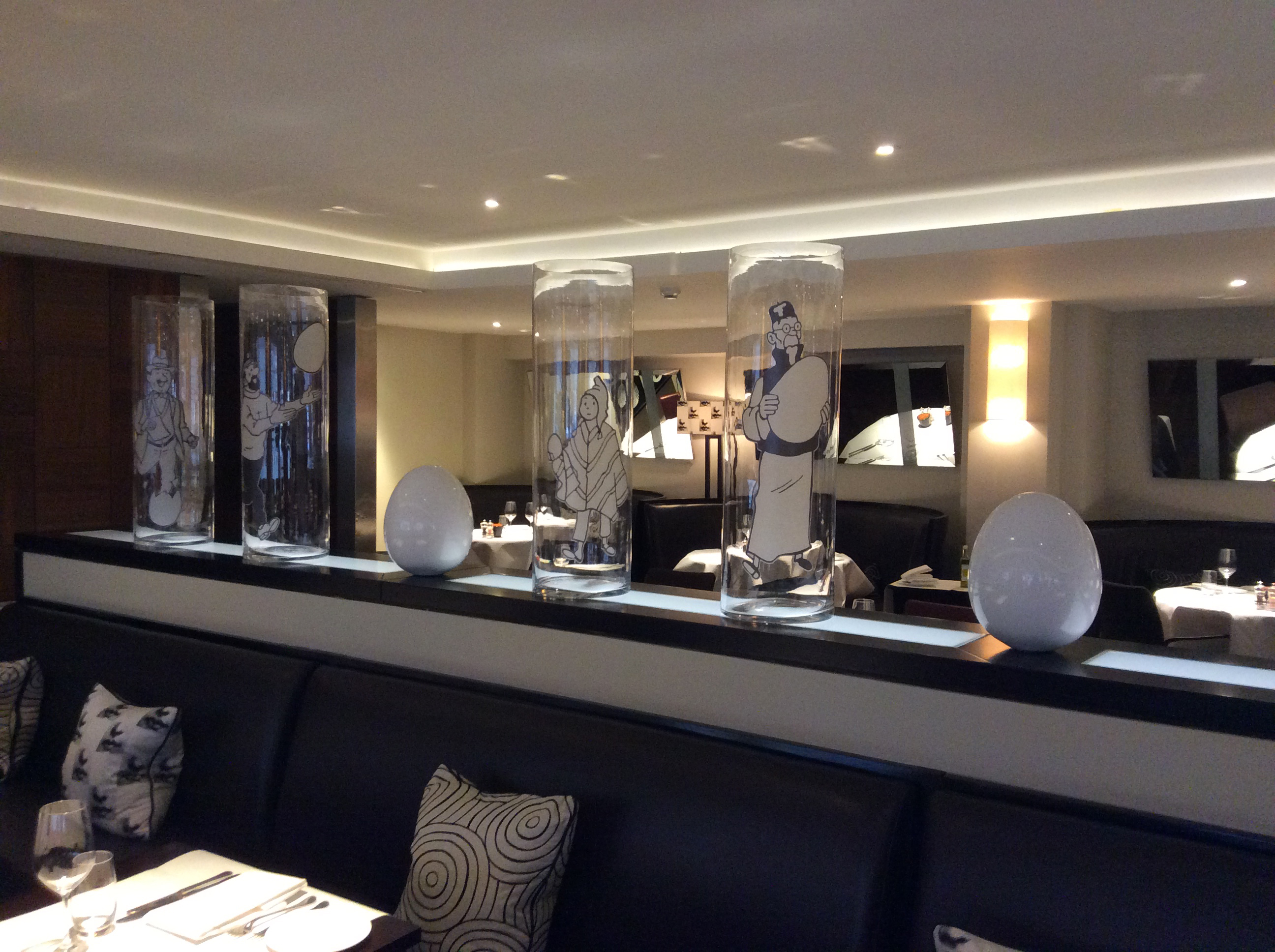 Hotel Amigo - Tintin
Package available from 23rd March 2015, two days advanced booking requested. To benefit from the Tintin Easter Break Package, please mention the name of the package during reservation. Only few Tintin rooms are available.
Easter decoration in collaboration with Hergé Museum from 25th March to 12th April 2015.
ROOM RESERVATIONS: T: +32 (0) 2 547 47 07 F: +32 (0) 2 502 28 05 E: reservations.amigo@roccofortehotels.com www.roccofortehotels.com/hotels-and-resorts/hotel-amigo