Our agenda is quite busy and exhilarating these days!!! The A320 Tintin plane of Brussels Airlines has barely taken off that we find ourselves en route for a destination even further away and even more fantastic - the moon!
This Tuesday evening, 24 March 2015, the new Connector of Zaventem Airport was inaugurated with much pomp by the Brussels Airport company managing the airport. It's a brand-new building which has just been completed. Its purpose is to connect the airport's piers A and B. It replaces the long underground travelator which connected the two piers. From now on, this Connector enables passengers to get from one pier to another more comfortably, passing in front of selected shops and boutiques or perhaps taking advantage of the relaxation areas on the way.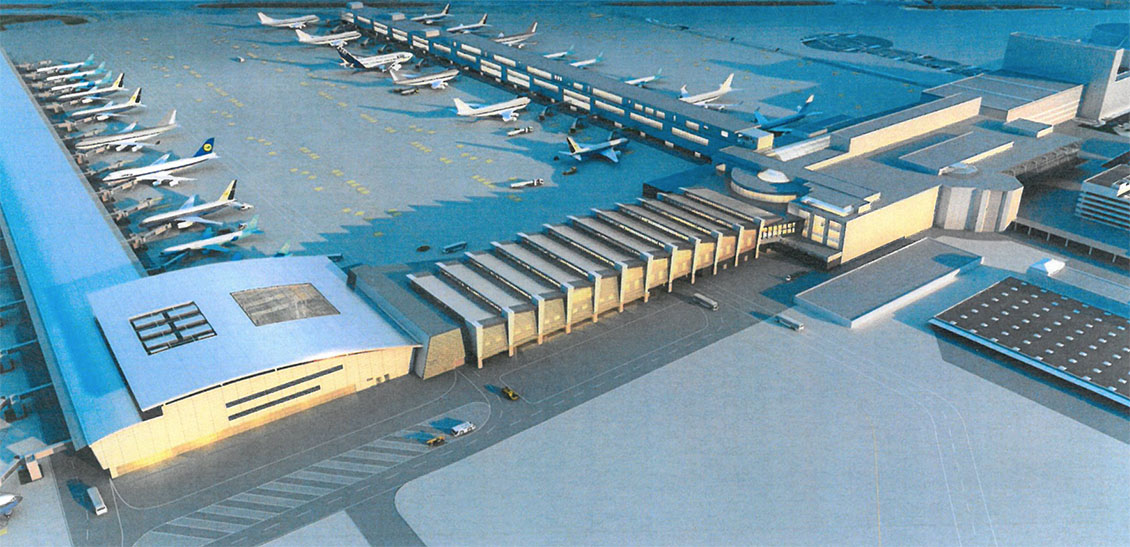 The new Connector of Zaventem Airport
And it is here, in this newly created space which will be used by millions of travelers, that Tintin's Rocket, a proud 6 meters high, stands on its three legs!!! As Professor Calculus would say: "That's amazing!... That's tremendous!... That's incredible!... "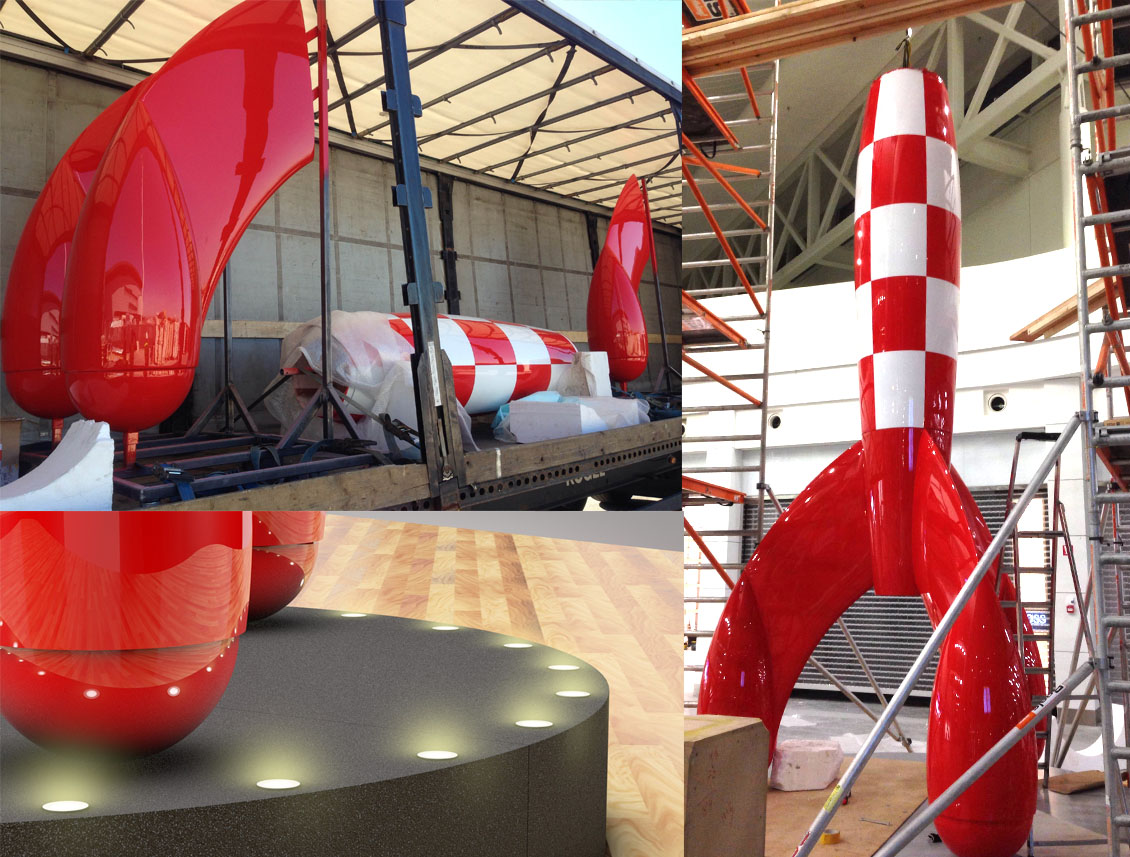 To build a Tintin Rocket of this size was quite a challenge. It occupies a total surface area of 27m². Supported by a steel structure, its total approximate weight is 340 kg. The diameter of its plinth (also made of steel) is 330 cm for a weight of approximately 800 kg.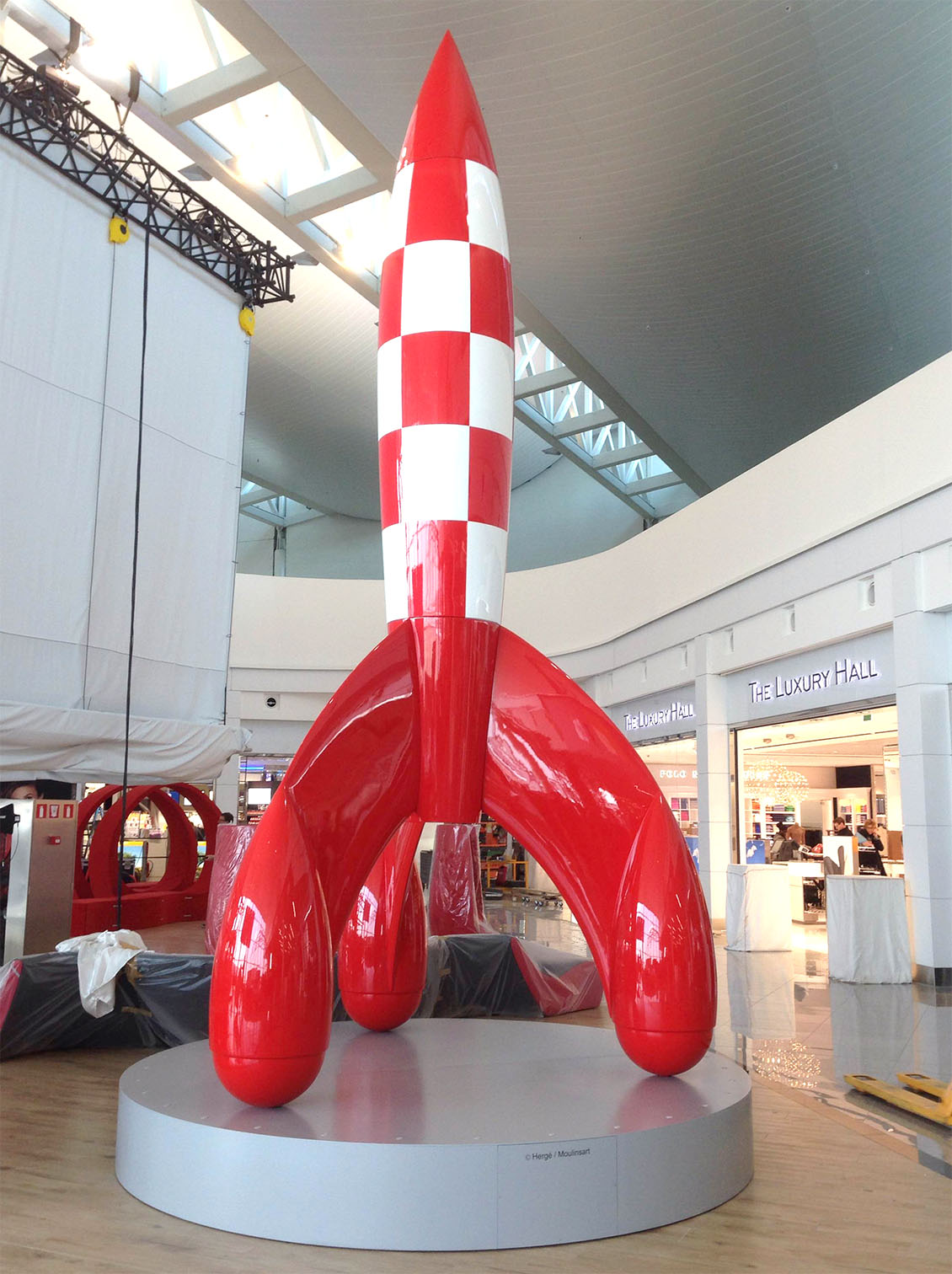 Shining in all the splendour of its red and white chequered pattern, this Rocket will certainly put more than one traveller on cloud nine. To resume Professor Calculus's joyous outburst: "Ah! My friends!... What an adventure!... What an adventure!... "!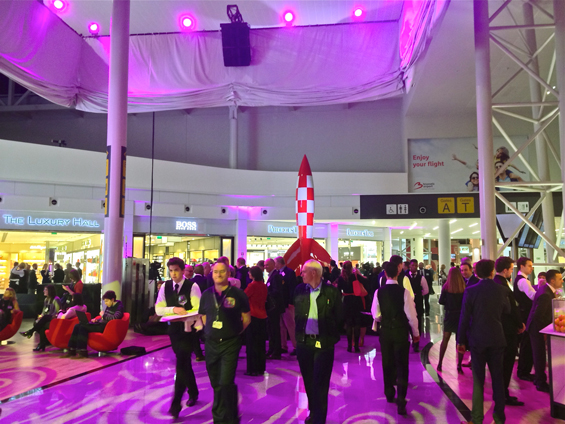 Zaventem Airport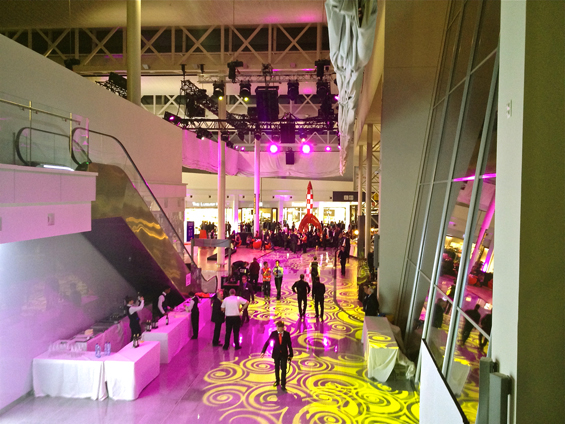 Zaventem Airport