Jacques Brel wrote a song about Brussels and Hergé was inspired by the city on numerous occasions as he drew his comic strips. Brussels was the author's home town, his daily life and his source of inspiration. Hergé helped his readers visit the capital city of Belgium through his work: the Hotel Metropole in the Seven Crystal Balls; the old Brussels North railway station in Tintin in the Land of the Soviets. In The Secret of the Unicorn it is the Place du Jeu de Balle and its flea market, dating from 1873, that we discover in the first pages of the book.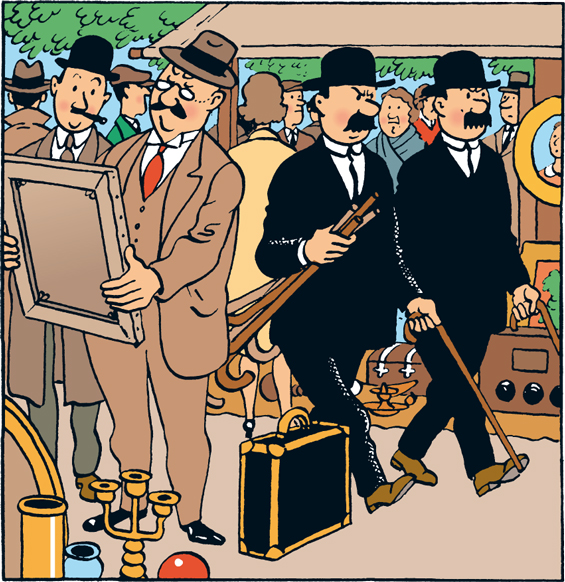 The tintinesque decor of the marketplace appears in the background to the first scenes of Steven Spielberg's The Adventures of Tintin, The Secret of the Unicorn. It is currently at the centre of a big debate around planned urban development that includes a car park constructed underneath the square and its market. To save the iconic Brussels market from disruption and change, inhabitants and shopkeepers from the Marolles quarter are making their voices heard. An action group has been formed under the name "Plateforme Marolles", and a petition has been launched, gathering 13,000 signatures in only one week. To gain support for their campaign, the group has even contacted Steven Spielberg, asking for his support to save the marketplace from The Secret of the Unicorn.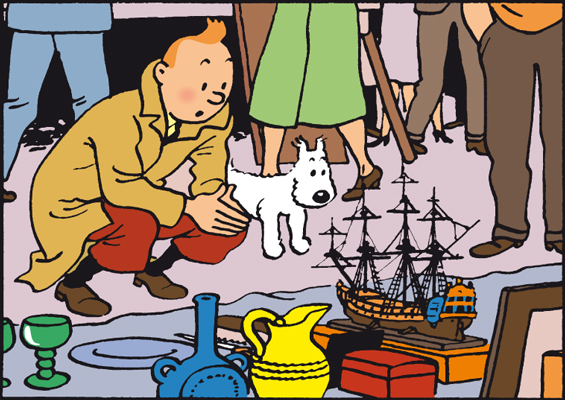 We hope the daring initiatives being taken by the group succeed in preserving this historic location.