On 5 December 2014, Belgians learned with sadness that Queen Fabiola passed away. The wife of King Baudouin, Fabiola became the fifth Queen of the Belgians when she came to the throne in 1960. After the tragic death of her beloved husband and as a widow without children, Queen Fabiola continued nonetheless to support numerous organisations and charities such as the King Baudouin Foundation.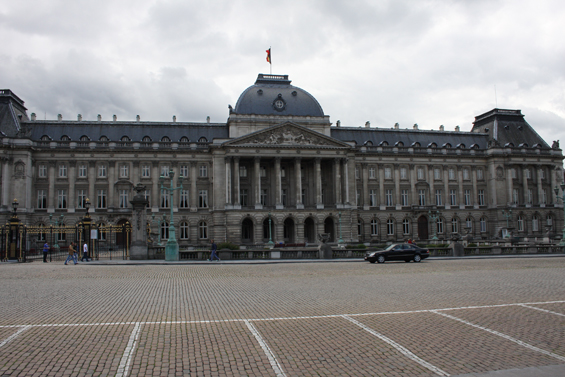 A patriot and a monarchist, Hergé really appreciated the Belgian royal family. His work is subtly imbibed with this appreciation, notably in King Ottokar's Sceptre, in which the palace of King Muskar XII looks strikingly similar to the Royal Palace of Brussels. And the appreciation goes both ways, as the members of the Belgian royal family are ardent Tintin fans. King Albert II was very enthusiastic as he came to inaugurate the Hergé Museum in 2009.

To celebrate the links between the Belgian royal family and Hergé, we would like to pay final homage to Her Majesty Queen Fabiola, who has died at the age of 86. Our thoughts are with her family.