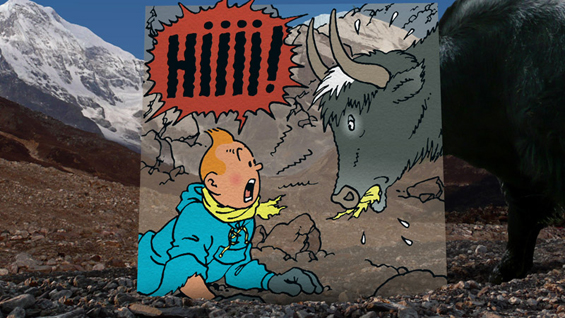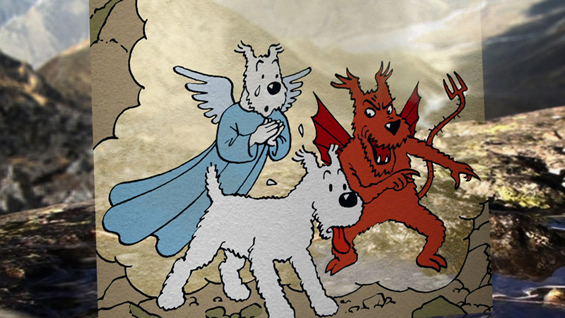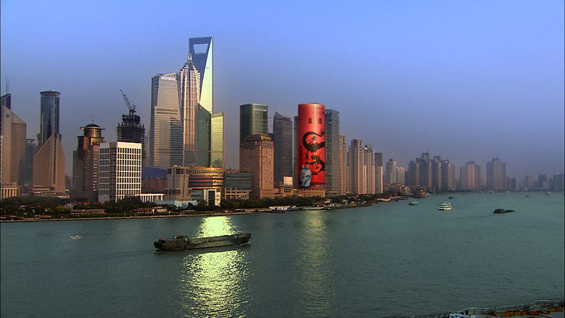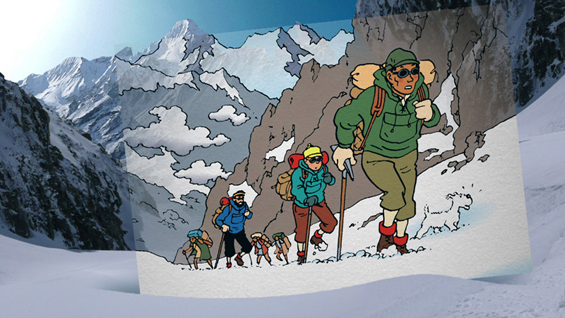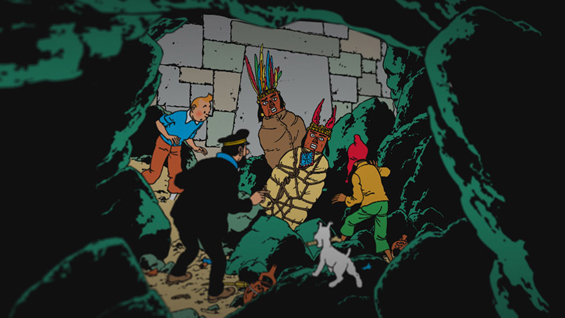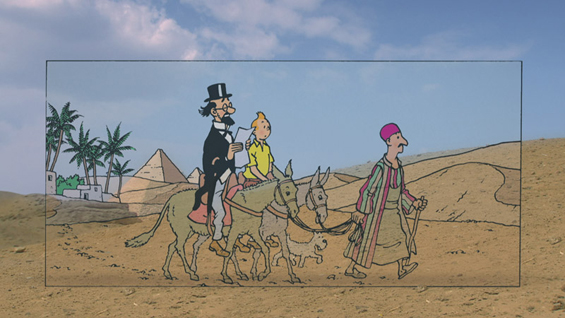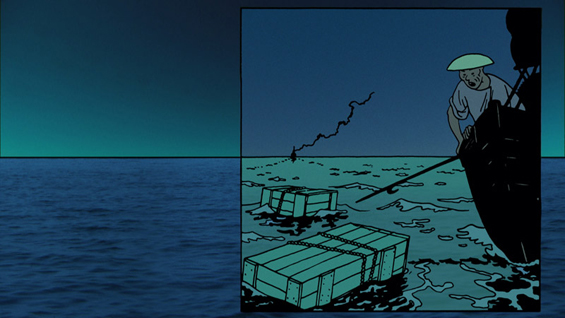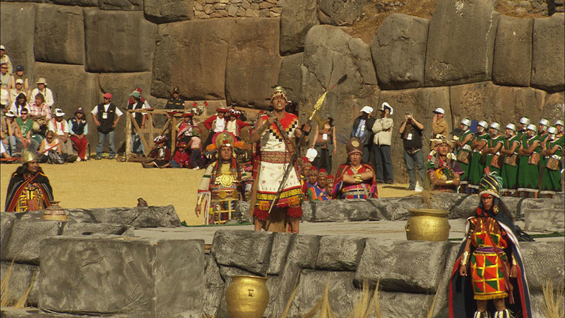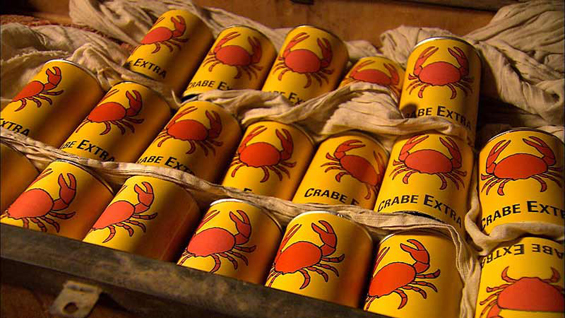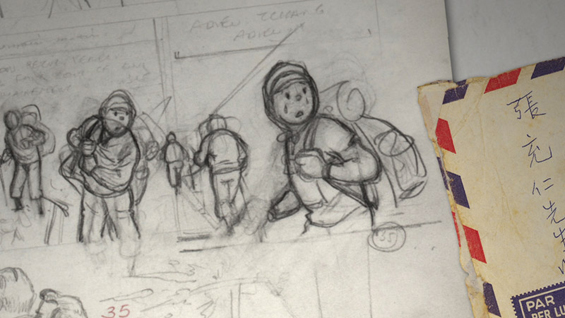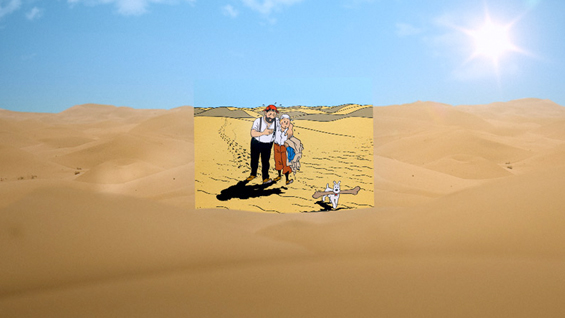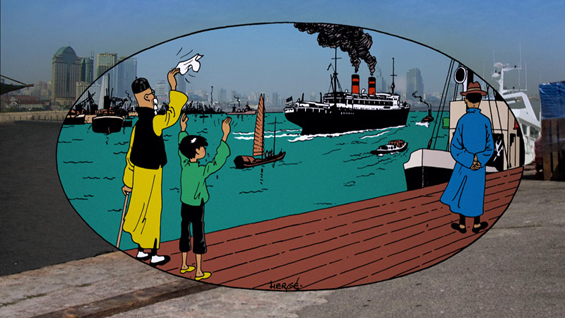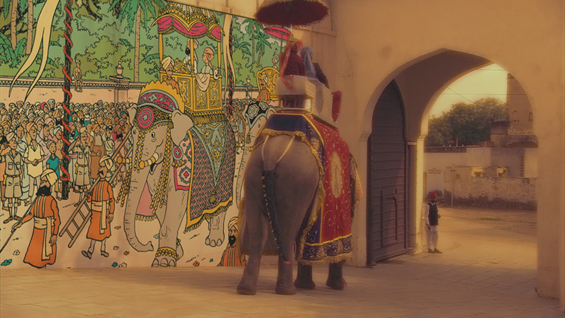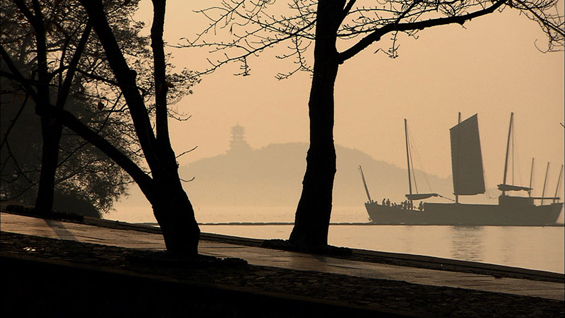 A series of five documentary films entitled In the footsteps of Tintin : following Tintin... with a cameraman ! The films are based on the theme 'dreams and reality'. How many people, young and old, have dreamed of being a fearless hero, of travelling around the world defying danger, and of exploring far-off lands, like Tintin ?
This series is based on the close relationship between Hergé's drawings, and real people and places. Arresting and inspiring sequences of images, video and sound from exotic countries, alongside pictures from Tintin's adventures and all kinds research material accumulated by Hergé during his lifetime, make for an unforgettable experience.
If you really want to step into Hergé's universe, what better way to do so than to follow his adventures first-hand, by foot, on horseback, by camel, by car, by boat, by train and by aeroplane!
Programmes shown on Arte at 7.50 p.m. 20/09 - Egypt : "Cigars of the Pharaoh" 21/09 - China : "The Blue Lotus" 22/09 - Morocco : "The Crab with the Golden Claws" 23/09 - Peru : "Prisoners of the Sun" 24/09 - Nepal : "Tintin in Tibet"
"A fascinating journey on the trail of Tintin" TELE 7 JOURS "Great and amazing documentary series" TELE RECREATION "A UFO documentary a great creativity" TELERAMA "Great series on the steps of Tintin and Snowy" TELE OBS "A superb documentary series" LA VIE "An inventive spirit animates the series In the Footsteps of Tintin ... which is true both for the beauty of its images, documentary details, and its filmic technique that integrates the real locations of the boxes." LE MONDE "This documentary is excellent news for both amateurs and newcomers" LE FIGARO "A series to the delight of those who grew up reading the" Adventures of Tintin" L'HUMANITE "Leave you on a journey around the world in 5 albums cults" VSD "A very nice set of five episodes of" LE JOURNAL DU DIMANCHE "Five best films" TV GRANDES CHAINES "An exciting series" TNT TELEVISION / CABLE TELEVISION WEEKLY SAT "Instead of rhythmical all audiences, this documentary is a very strange object, with her as crazy." LIBERATION 20/09/10