From fighting Al Capone and his mob to witnessing first-hand the ways of the Flatfoot Tribe, Tintin's third voyage was certainly packed full of adventure! In 1931, Hergé finally pursued his dream of visiting the United States through his beloved protagonist with his faithful companion in tow. Why revisit this now you may ask? Well, through exploring some of America's great history, this article will prove to you just how relevant this book continues to be today.
Before he's even had time to take in the sites, Tintin finds himself in a spot of bother as he is kidnapped by a driver on his arrival into Chicago… such a shame there was less traffic in those days, otherwise they would never have got away! Notorious gangster Al Capone (aka 'Scarface') and his buddies are behind the scheme to stop the young reporter on his mission of 'righting wrongs' in the States. You may wonder why Hergé included Capone in Tintin's fictional adventure, but when you look back at his reputation at the time of Tintin's creation, it's easy to understand why…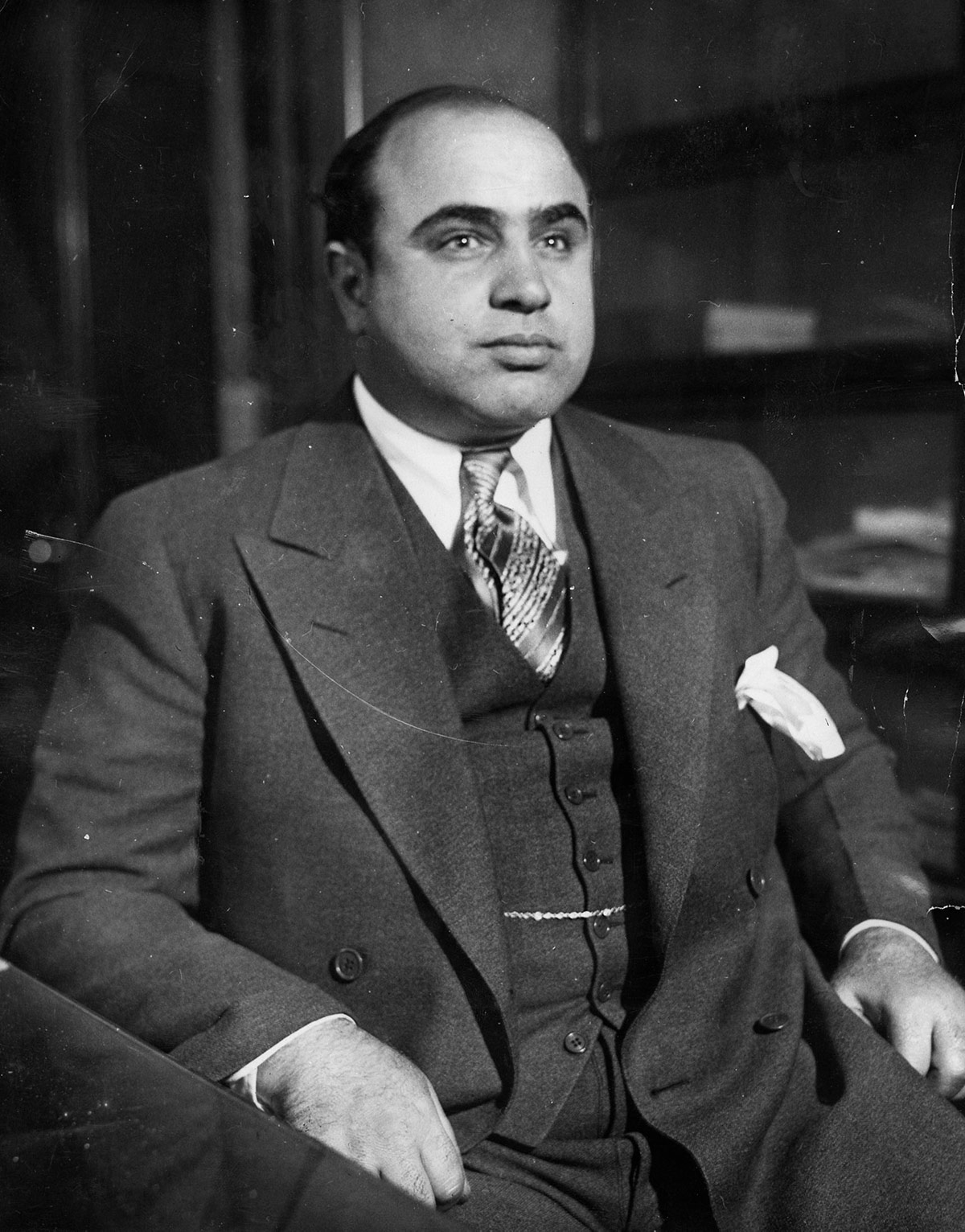 Al Capone - Public domain
But first, let us delve into the history of 1920s America to understand exactly how this reputation came to be.
We begin exactly one hundred years ago with the nationwide Prohibition that forbade the selling and consumption of alcohol…that must have been a disappointing year to turn 21! This "noble experiment" aimed to reduce crime rates and improve the overall health of the population. Sadly, this idea was merely a pipe dream…as they say, old habits die hard and the American people were simply not willing to give up this one. In fact, many rebelled against the government's decision and as a result, life for Americans became far more dangerous. Out of the shadows rose 'bootleggers' making illegal sales, 'rum-runners' smuggling from neighbouring countries, and even 'moonshiners' producing their own alcohol at home! This inevitably led to a rise in alcohol-related deaths, the most common being poisoning…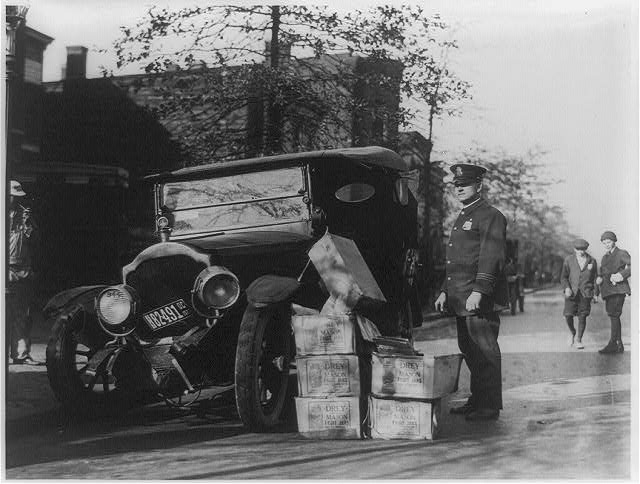 Public domain
It's fair to say that this period went down in history as one epic fail.
So, what does all this have to do with Al Capone? Well, the Prohibition Era lasted until 1933 which gave plenty of time for criminal activity to spread along the East. Women and men engaged in all kinds of illegal acts, but it's fair to say that Capone and his men gained a reputation like no other. From shady trade deals to lawless shootouts, they ticked every box on a gangster's wish-list and made millions of dollars whilst doing so. Hergé depicts this perfectly in his adventure as Tintin succeeds in capturing Capone but is left disappointed when the authorities don't believe him. Finding it impossible to think that such a young man could defeat the most ruthless gangster in Chicago only proves Tintin is a somewhat underrated hero…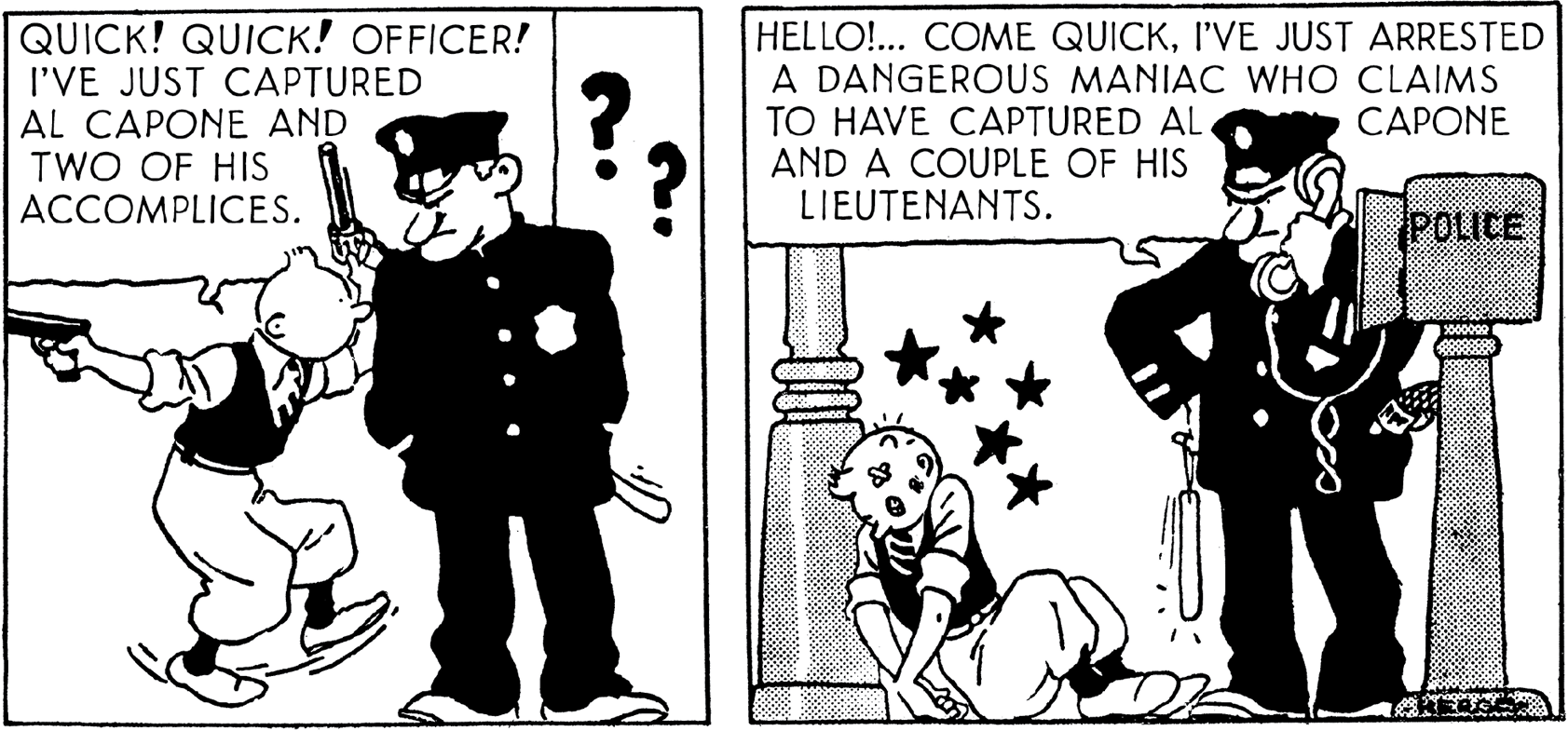 © Hergé / Moulinsart 2020
And of course, these high levels of crime at a time of economic decline led to only one thing: corruption. Tintin's journey falls not only during the Prohibition Era but also the Great Depression. With a huge fall in wages, bribery became common practice which saved police from borderline poverty and helped criminals avoid incarceration. Without considering law and order, it was a win-win for both sides!
© Hergé / Moulinsart 2020
As Tintin leaves Chicago to makes his way across America, we see all the wonders of a country in the process of industrialising. Hergé took a great interest in transport, particularly automobiles, and this is clearly demonstrated throughout the book. From cars to trains to boats, Tintin certainly gets around! By this time, cars had been in existence for some years in the U.S., but nonetheless, Hergé's eye for detail and impressive drawing skills show us the beauty of vintage cars and just how industrialisation shaped our society into that which we see today.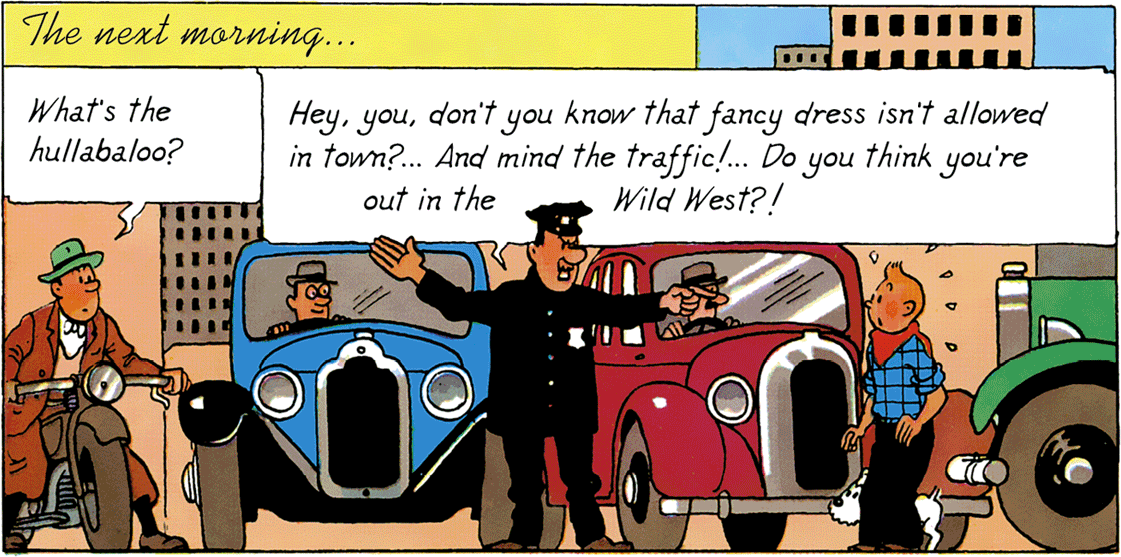 © Hergé / Moulinsart 2020
What's more, Tintin explores America in the period when, for the first time in US history, the majority of the population lived in towns and cities rather than out on the plains. The growth of public transport and housing meant that it became easier to find jobs. New factories offered poorly paid work, but, during hard times, it was certainly better than nothing!
For our young reporter, he most definitely witnessed some of the greatest social changes in U.S. history.
What I particularly love about this adventure are the historical anecdotes that disguise themselves within Hergé's wondrous words. Take Snowy's abduction for example; while Tintin is in questioning he learns that his best pal has been taken and won't be returned until he pays a ransom of fifty-thousand dollars! An obscene amount to be paid, but who wouldn't for their dog?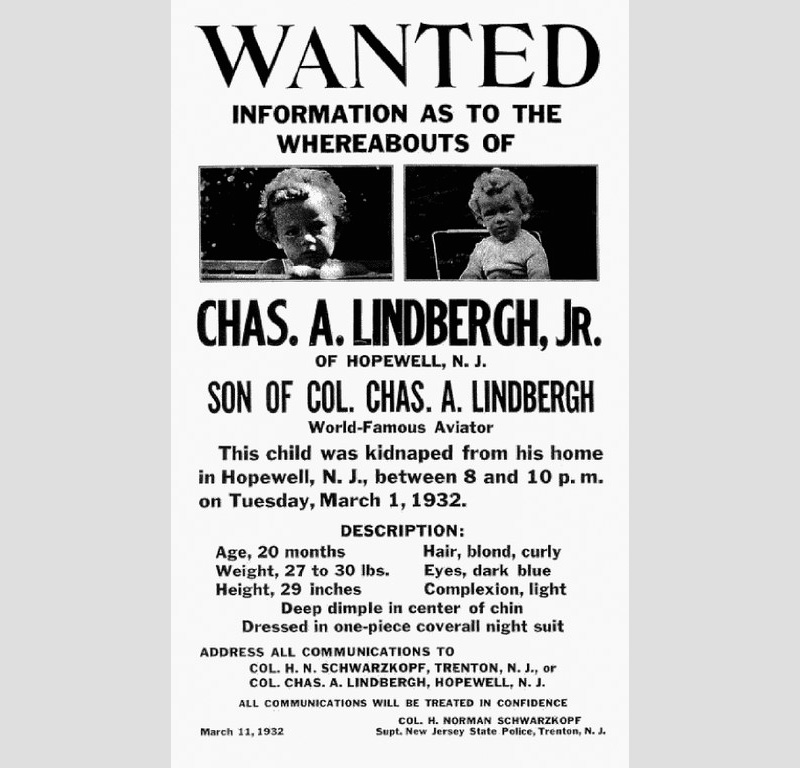 Public domain
This event in fact relates to the true kidnapping of Charles Lindbergh's son in 1932. At just 20 months old, the infant was taken from the family home and never returned; all that was left was a ransom note. A tragic story that touched the hearts of many writers and artists, including Hergé. What may have seemed like any other scene in fact teaches you even more about America's past.
The contrast in Tintin's exploits in Chicago to that in the Wild West really demonstrates the true diversity of American culture
Hergé's fascination for the Native American world began when he was just a boy and remained with him for his entire life. He participated in the Scouts while at high school in Brussels where he learned all about traditional dress, customs, and their relationship with the natural world. While Hergé's depiction of Native Americans is somewhat controversial today, it must be said his drawings include many accuracies that came from his extensive knowledge and research.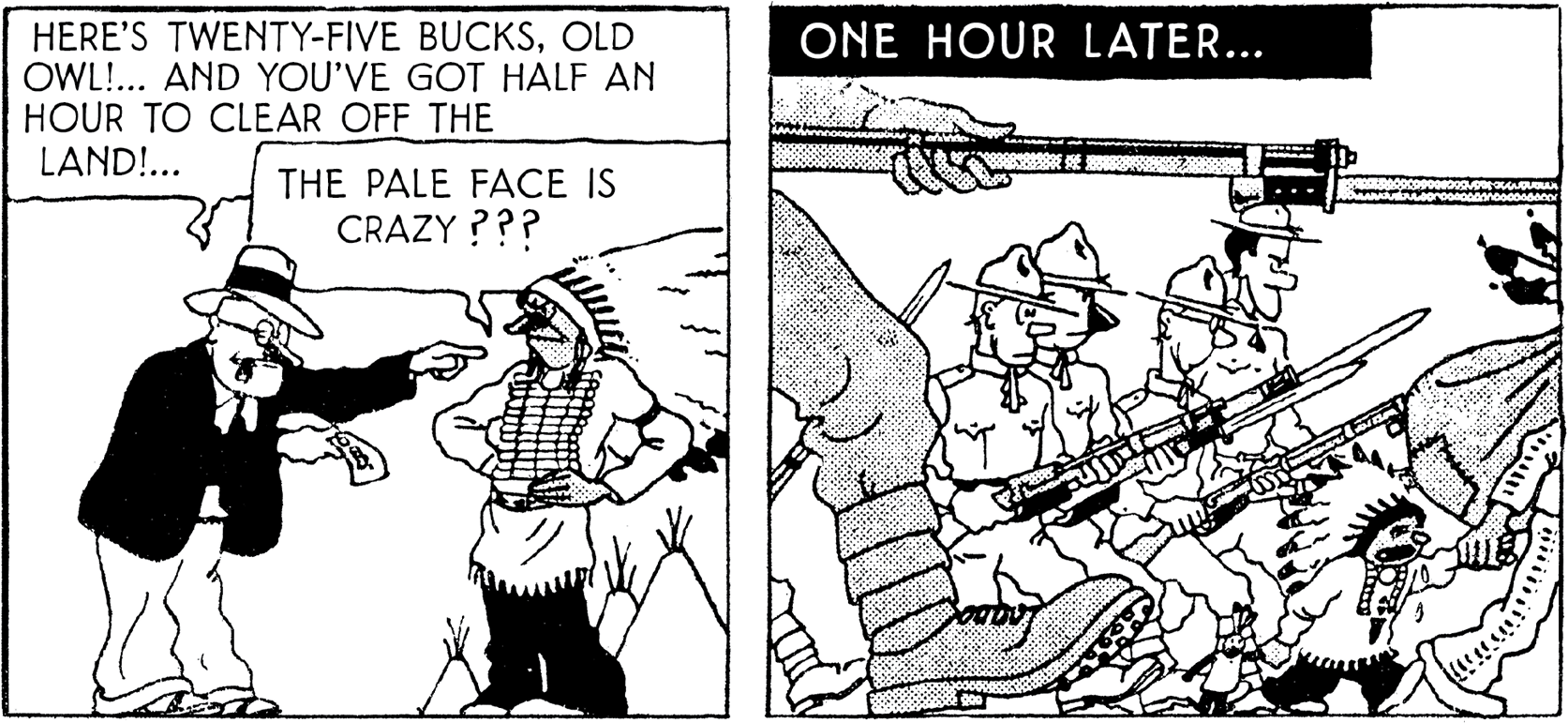 © Hergé / Moulinsart 2020
One particular example is the dispute over oil possession, which is still a significant issue today. America continues to be the largest oil producer in the world, and its first discovery in the U.S. dates back centuries. In the early 1900s, Native American tribes moved to new oil-rich territories in the West, but they were not to be there long; news spread quickly of their astounding discovery and competition soon rose. White settlers did all they could to get their hands on such a profitable resource; they even went as far as plotting and carrying out murder! The assassination of members of the Osage tribe during the 1920s is a well-known case which involved explosions, shootings and poisonings until finally, they succeeded in claiming what they believed to be rightfully theirs.
Of course, we live in more peaceful times, (although that is somewhat disputable…) yet oil debates are still ongoing in several states as Native tribes protest against government-funded oil projects. The Dakota Access Pipeline for example is one long opposed by those such as the Sioux tribes who fear for their sacred land as well as their water supplies. Not only that, they are fighting for a reduction in fossil fuel usage in exchange for more environmentally friendly methods to help the issue of global warming. An important lesson to be learned which will undoubtably save our world in years to come.
While we're on the subject, with the elections only just around the corner, why not find out how Native Americans vote?
Over the last few years, the government has introduced new polling stations in rural areas of the States, home to many Native tribes, to make voting more accessible. However, it's not all plain-sailing; ID requirements and voter registration still prevent many from participating in elections. Peaceful protests have been held by Native people across these rural states in the hope of better representation, as they are, after all, U.S. citizens like any other.
Whatever happens, let's hope this year we see a bigger turn out in Native supporters because every vote counts!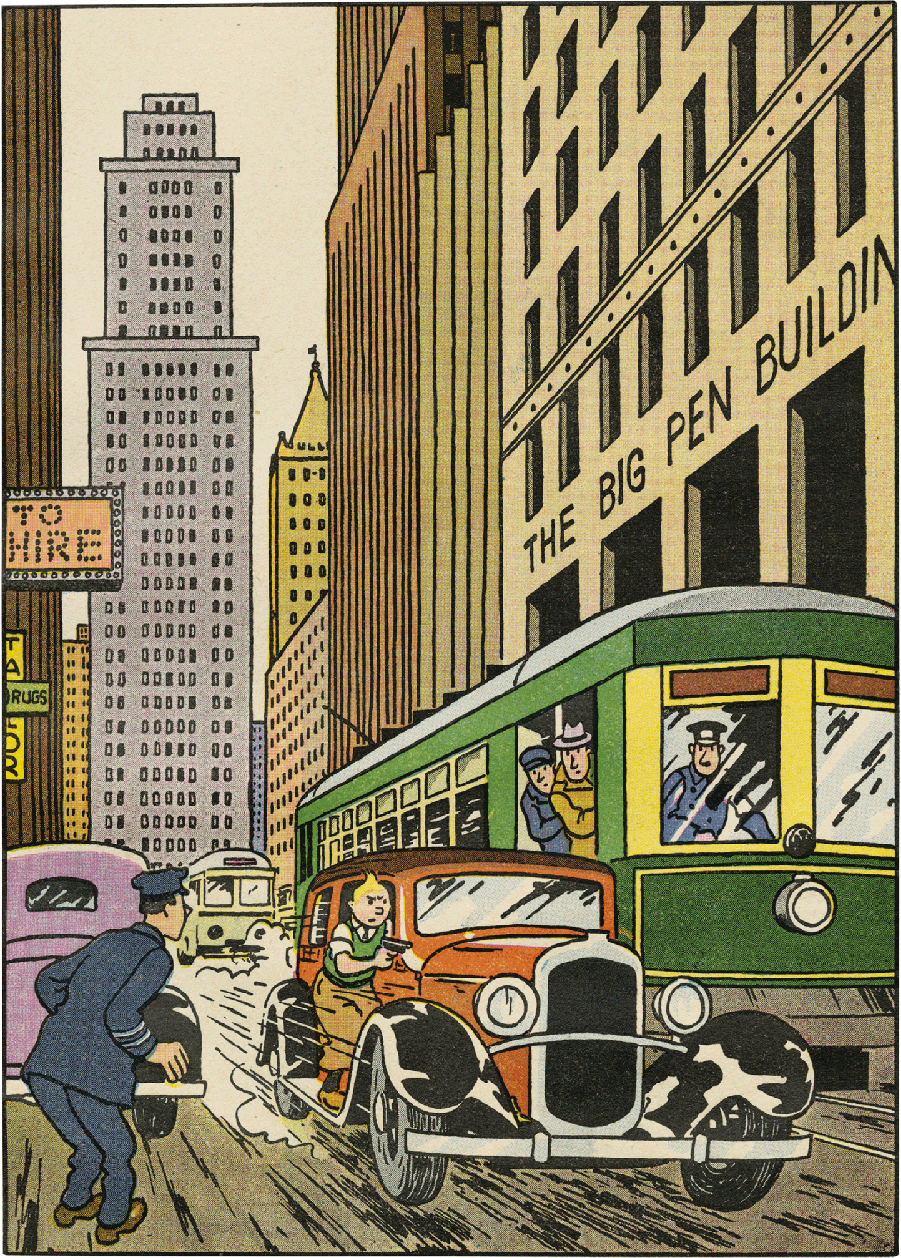 © Hergé / Moulinsart 2020
It must be said that Hergé's talent and creativity should be admired. Tintin in America is packed full of silliness and adventure but hidden inside are many truths from America's history that still play a key role in our lives today.