Follow the latest news of the release of Tintin in America in colour, available from 30th October 2020 in French and English via "The Adventures of Tintin" app.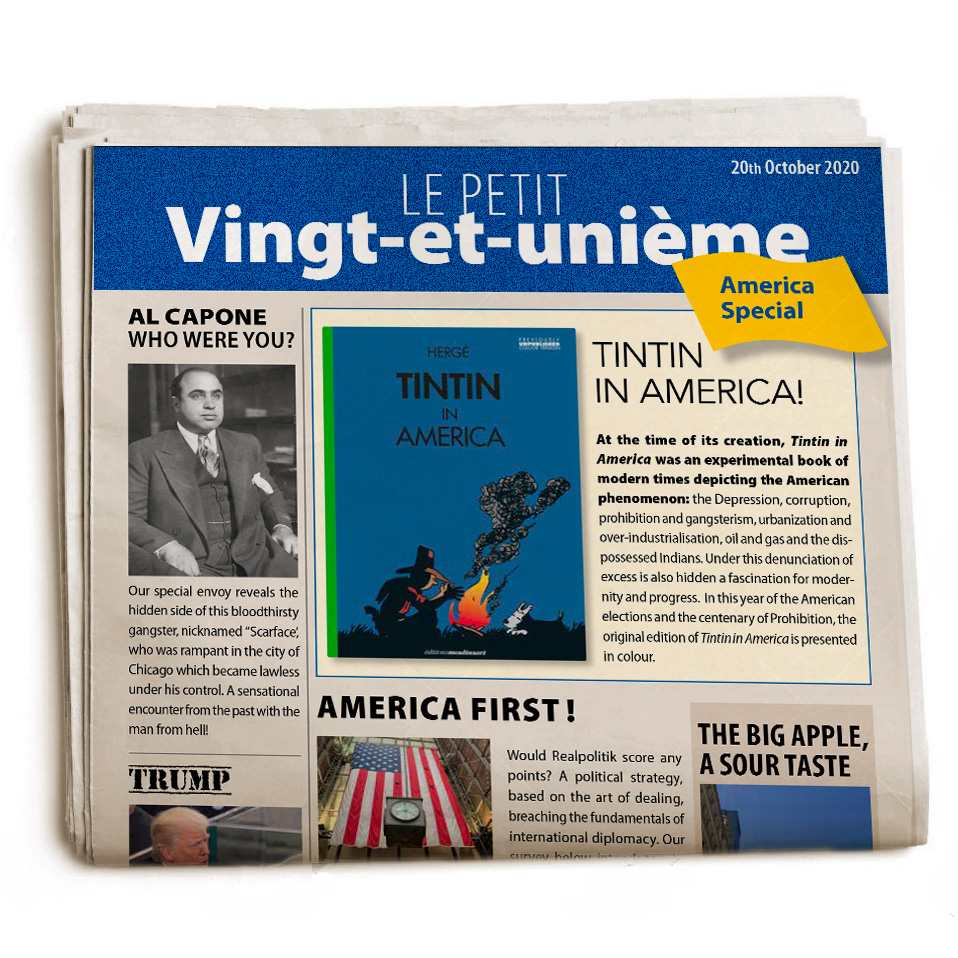 From 15th October 2020 - A feature each day from Tintin in America in our section Tintin daily – link. - Visit on 31st October to discover the first feature in colour.
15th October 2020 - Teaser video: "The adventure began in 1931…"- link.
19th October 2020 - Presentation of Tintin in America's book cover in colour – link. - Imaginary cover of le Petit Vingt-et-unième with topical headings echoing le Petit Vingitème, the publication where Tintin made his first appearance. – link (pdf)
Don't miss : - Tintin in America under the magnifying glass – link - Travel journal: North America – link