Since 1929, Tintin constantly rejuvenates our pleasure in discovering the world. We cross lush jungles, deep forests and mysterious islands. From the Caribbean Sea to the foothills of the Himalayas, from the shores of the Uele to those of the Badurayal River, the fauna and flora are declined in shimmering colour palettes. Today, more and more voices are being raised to save the planet, which is increasingly threatened by a formidable predator: mankind ...
© Hergé-Moulinsart 2020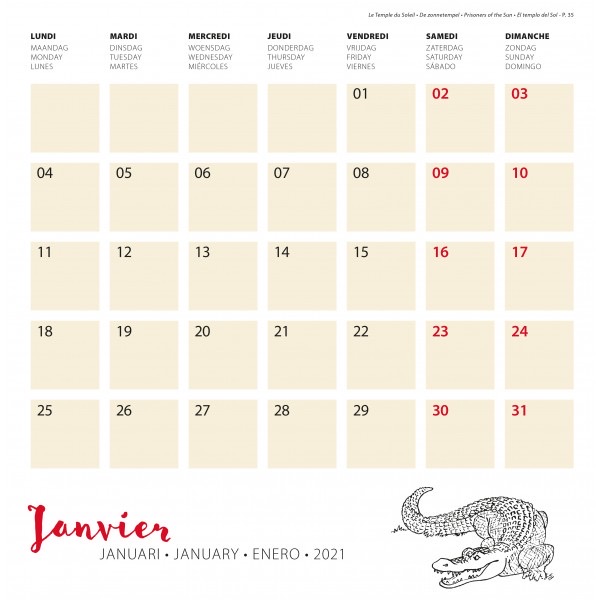 © Hergé-Moulinsart 2020
Start the year 2021 with this superb calendar, Tintin Save the planet. You will discover new carefully selected illustrations every month.
Thanks to this calendar, you will always have an eye on your schedule!
Dimension: 30 x 30cm Recycled Paper In four languages: French, English, Dutch and Spanish
As every year, this calendar is part of a range that also includes:
Tintin 2021 Desk Calendar (Format: 13.5x13.5 cm Recycled paper) - unique this year...it takes the form of an accordion with illustrated paper clips...
Tintin 2021 Small Pocket Diary (Dimensions: 10x16cm Recycled paper)
Tintin 2021 Desk diary (Dimensions: 21 x 16 cm)
Link to the shop's website: boutique.tintin.com/en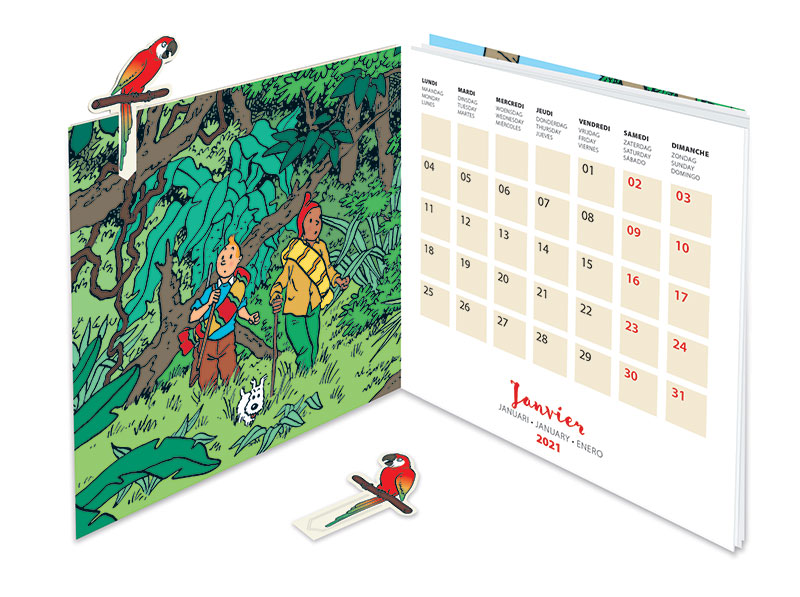 © Hergé-Moulinsart 2020