After this long period of closure due to lockdown, we are happy to welcome you again from this 11th of May!
The whole team is ready to welcome you.Your visit will be most enjoyable in this new era of personal hygiene. At the Tintin shop, serenity and security are the key words.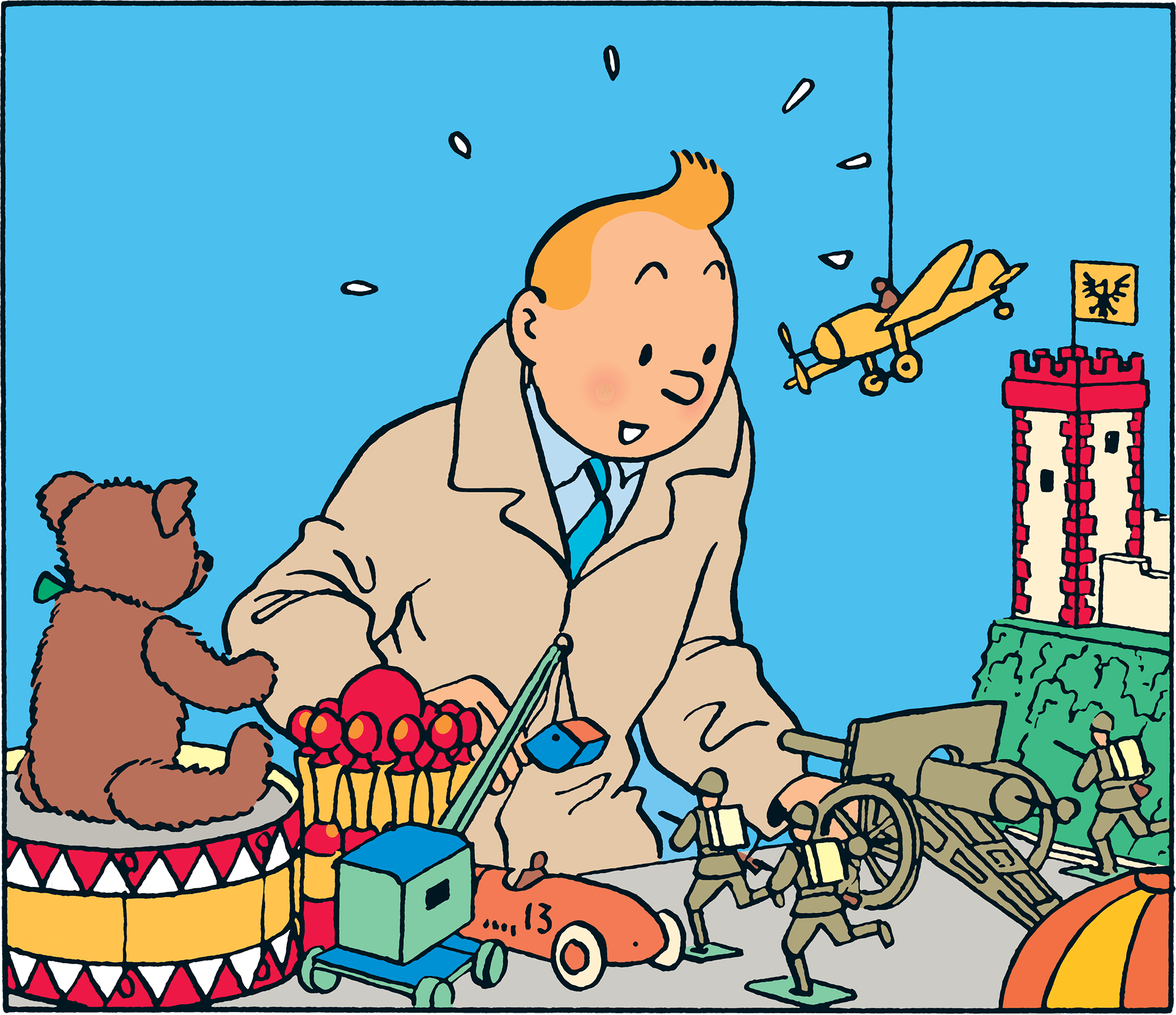 © Hergé - Moulinsart 2020
After this long period of closure due to confinement, we will be happy to be able to welcome you again from May 11th. Arrangements have been put in place to allow you to enjoy your visit in perfect safety and in compliance with social distancing requirements.
Most of our products are presented in closed showcases. At the entrance and in the shop, all measures have been taken to protect you and others:
• Specific markings have been installed in order to manage the arrival and circulation of visitors in order to respect the rules of social distancing.
• The number of visitors is limited to 3 customers at a time in the store.
• Separate entrance and exit areas.
• Wearing of mask and gloves for staff (Wearing of a mask is also strongly recommended for visitors).
• Regular cleaning of the floor and showcases: all elements, supports and other objects accessible to the public will be cleaned and disinfected on a very regular basis.
• Plexiglas protective screens are placed at the counter.
• Payments can only be made by credit card.
• Hydroalcoholic gel is available to visitors at the entrance and exit. Every visitor is required to disinfect his or her hands before entering and leaving the shop.
Curtains up and doors open... at last! Long live Tintin!