Joost Swarte everywhere:
This year, Joost Swarte celebrates his 50th anniversary as an illustrator, designer and architect. An exhibition at the Kunsthal Rotterdam, Joost Swarte everywhere, pays homage to him.
A retrospective worthy of his talent where his first cartoons, original drawings, caricatures, rough drafts, sketches and illustrations from the start of his career to the present day are featured. His constant search for perfection, and ability to illustrate the unusual and surprising in our daily lives, his attention to the smallest detail and, finally, his way of using the iconic element are particularly highlighted in this exhibition by many sketches which have never been exhibited before. The exhibition is organized in collaboration with guest curator Gert Jan Pos.
To learn more about the exhibition.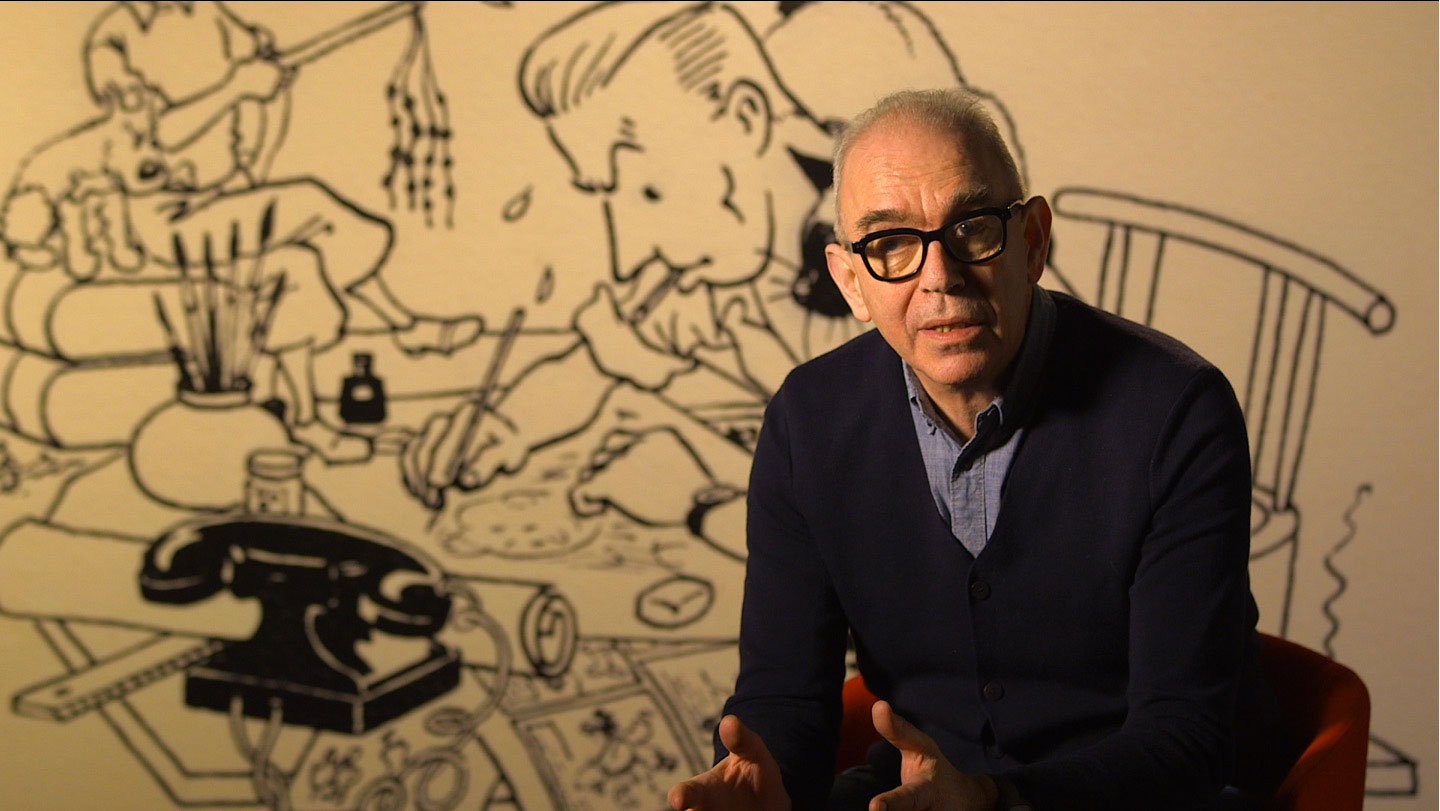 © Moulinsart 2019
Joost Swarte began his career in 1971 as an underground comic artist at Modern Papier and Tante Leny presenteert (Aunt Leny presents). However, his real breakthrough came in 1974, when he started working in the field of education. It should also be noted that he was a brilliant contributor to the French satirical magazine Charlie Mensuel in his early days. While his graphic work has attracted many adults, it is with his drawings for children in Okki and Jippo magazines that he became known to a wider audience. As for his cartoons, they have been published in the famous American Raw Magazine, since 1980. In addition, he has also collaborated with Belgian, French and Spanish publications, as well as other American magazines, including the influential The New Yorker.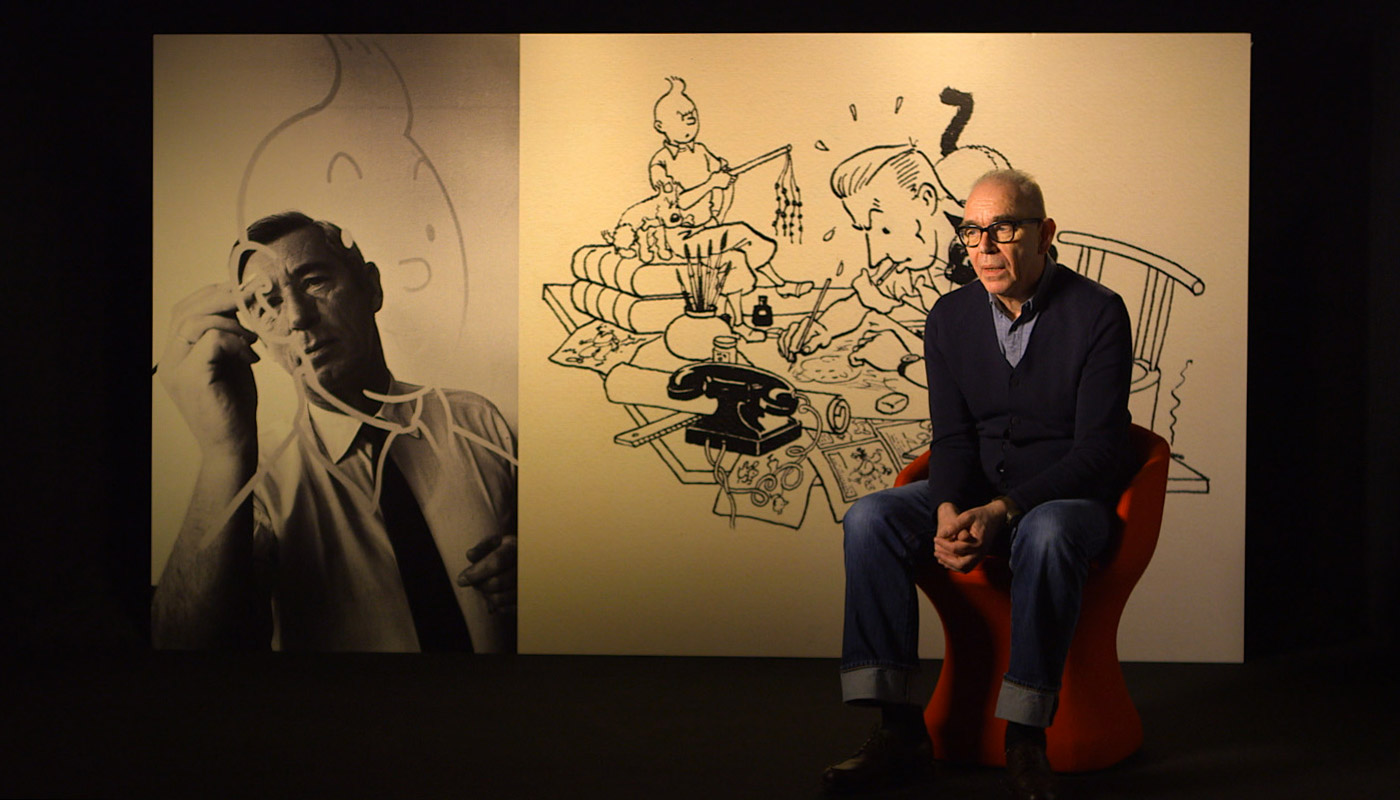 © Moulinsart 2019
Joost Swarte never confined himself to just cartoons and related activities. He has also illustrated novels by the writer Nescio, designed stamps, posters and album covers. His talent pushes him to touch everything: sometimes as an interior or industrial designer, sometimes as a graphic designer, poster designer and artist who can really be described as brilliant.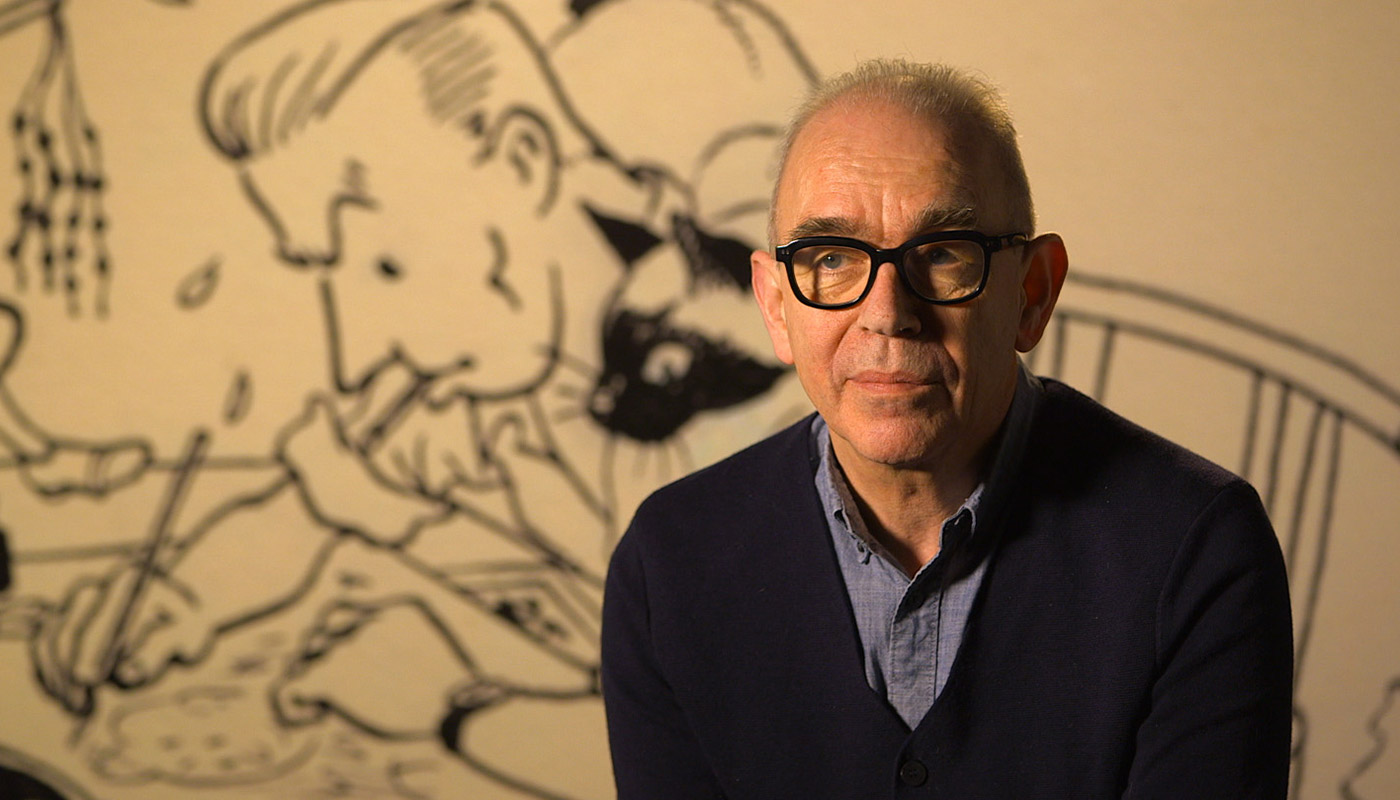 © Moulinsart 2019
Worthy of the Hergéan lineage and the creator of the expression Klare lijn (The Clear Line) - the term was coined by Joost Swarte and first used on the occasion of the exhibition Tintin in Rotterdam in 1977. Joost Swarte stands out first and foremost with an immediately recognizable graphic style and a sense of humour where irony, in a light, even tender way, is tinged with moral and philosophical emphasis worthy of the great sages.
Joost Swarte participated in the scriptwriting and scenography of the Hergé Museum.
"In everything I have done, I have been driven by the same desire: to tell a story. When I worked on the script for the Hergé Museum, I had that in mind. It is important that visitors are told a story." Joost Swarte.
Video interview with Joost who explains his role in the creation of the Museum.
Joost Swarte at the Museum and in The New Yorker