Recently, on October 25th -28th, Tintin set foot on American soil and not just in any city, but in Washington DC, the capital of the United States, located on the banks of the Potomac River bordering the states of Maryland and Virginia.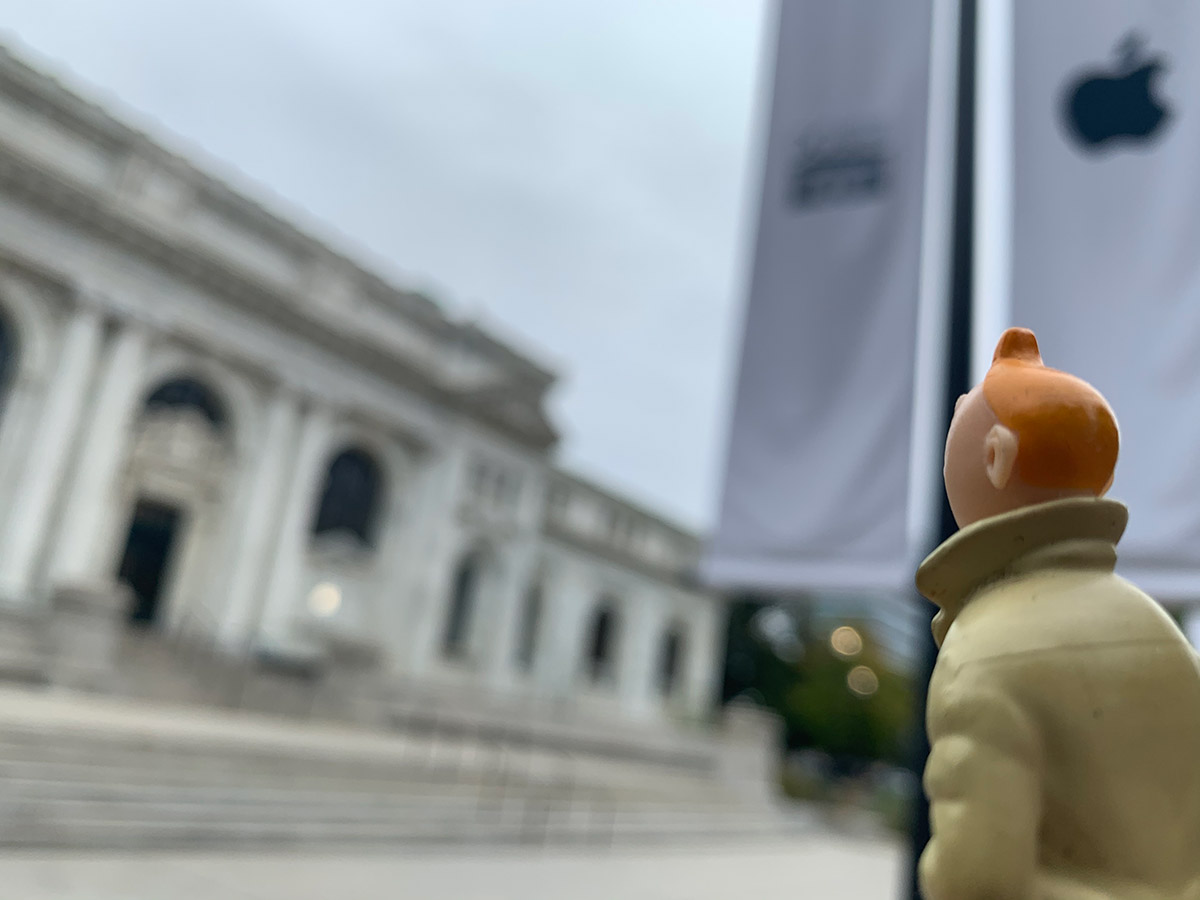 In front of the Carnegie Library in Washington DC
Invited to participate in drawing workshops within the walls of the sublime Carnegie Library on the initiative of the Belgian Embassy as part of the Kids Euro Festival 2019. Tintin was faced with the most famous apple with a lot of young people eager for knowledge and extremely passionate about the subjects they were being offered.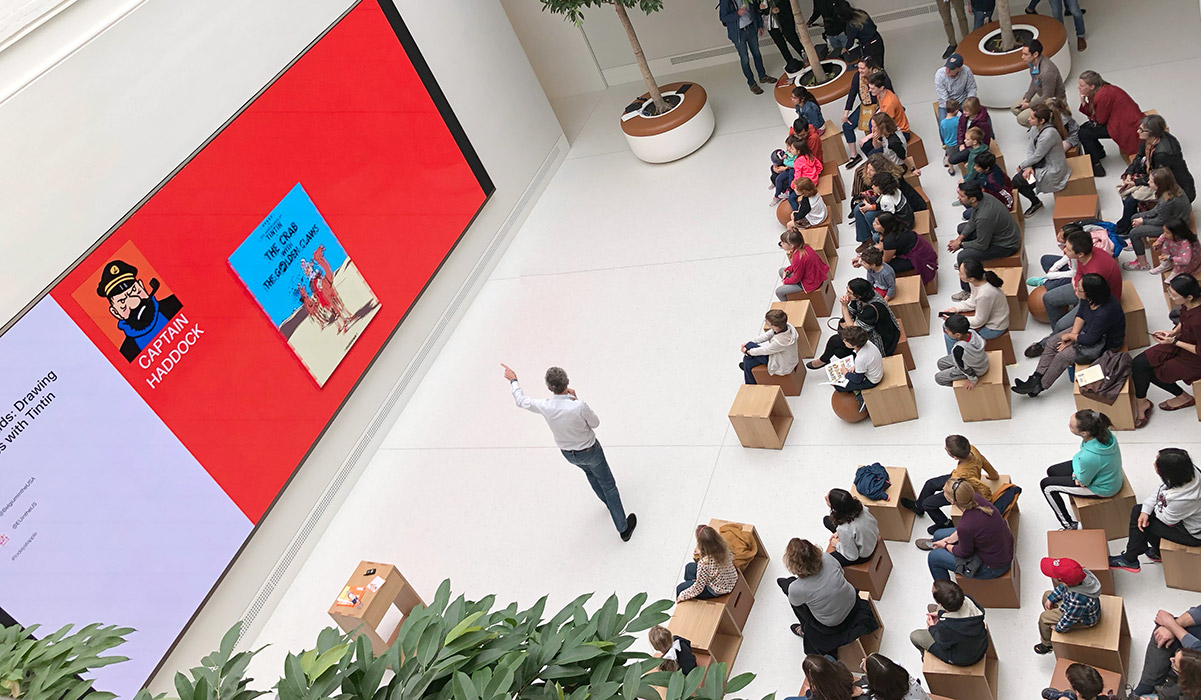 A large family audience attended
This workshop was part of the programme of the Kids Euro Festival, which is now in its twelfth year. It is one of the largest performing arts festivals for children in America. Every Autumn, children, curious and enthusiastic as they can be, travel to the Metropolitan area of Washington for two weeks of free shows, concerts, workshops, films, stories, puppet shows, dance and magic, as well as film screenings.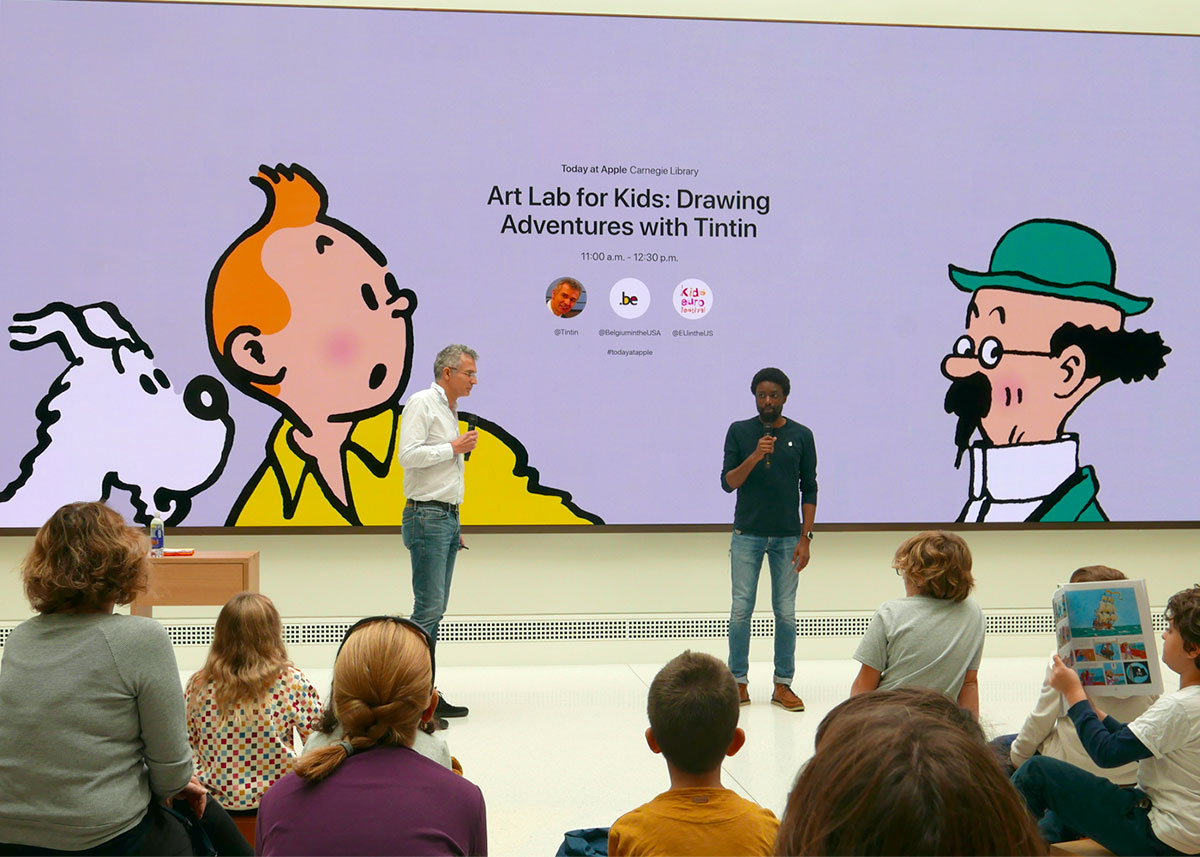 © Hergé-Moulinsart 2019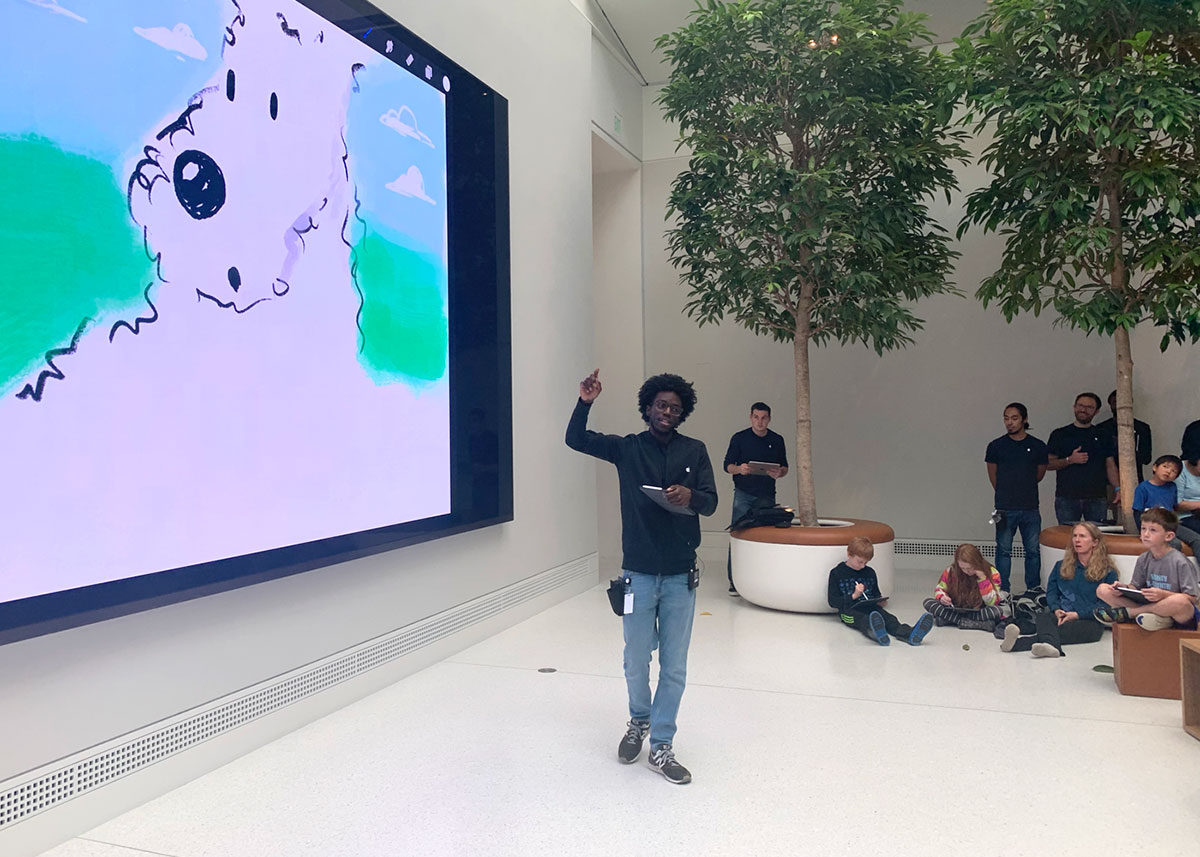 © Hergé-Moulinsart 2019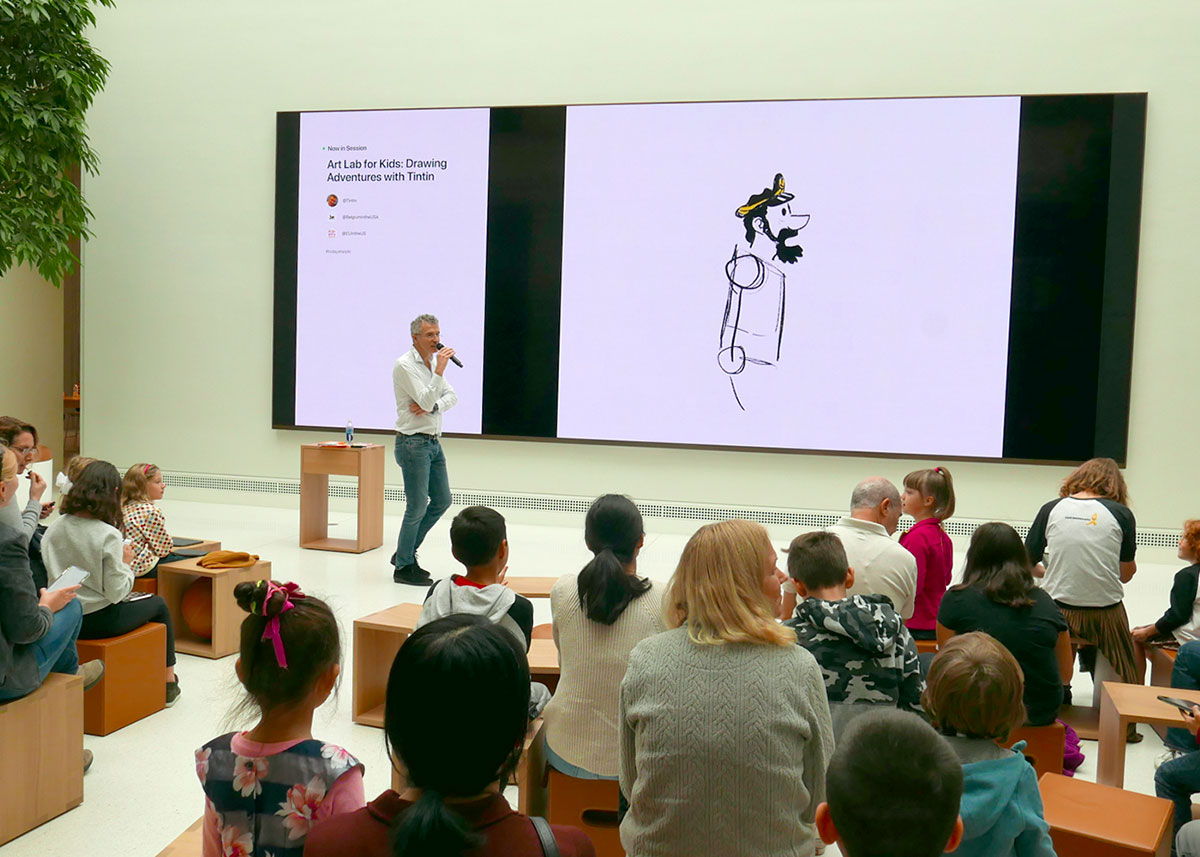 © Hergé-Moulinsart 2019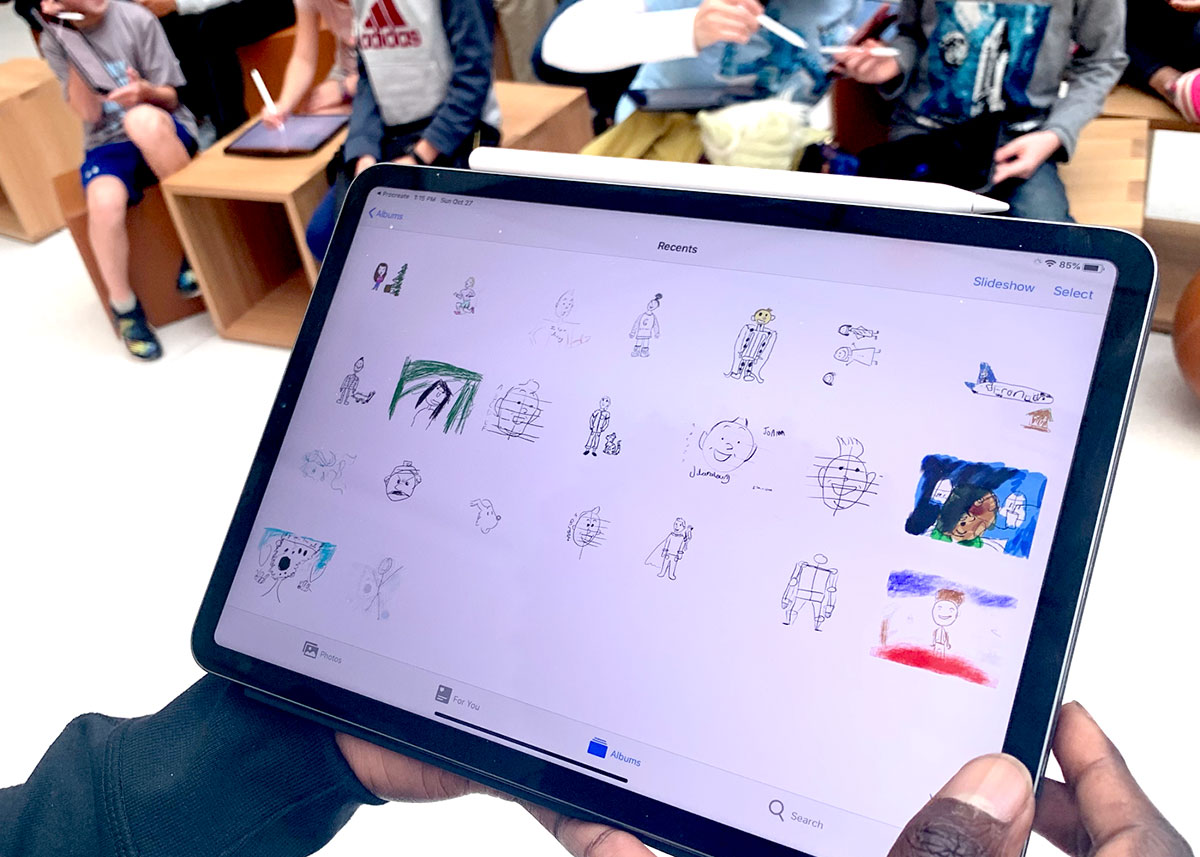 © Hergé-Moulinsart 2019
© Hergé-Moulinsart 2019
This beautiful event is being held from 26 October to 10 November 2019 and is supported by the European Union.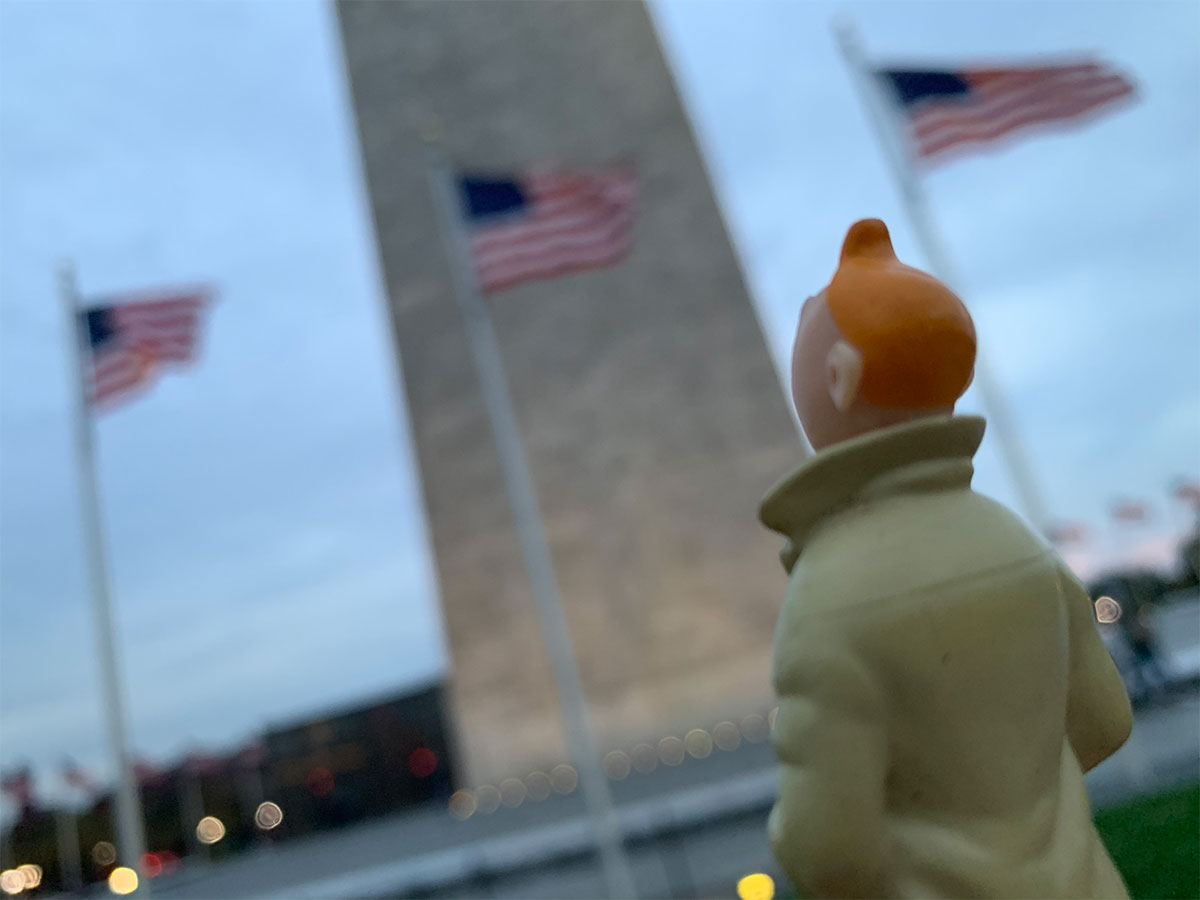 © Hergé-Moulinsart 2019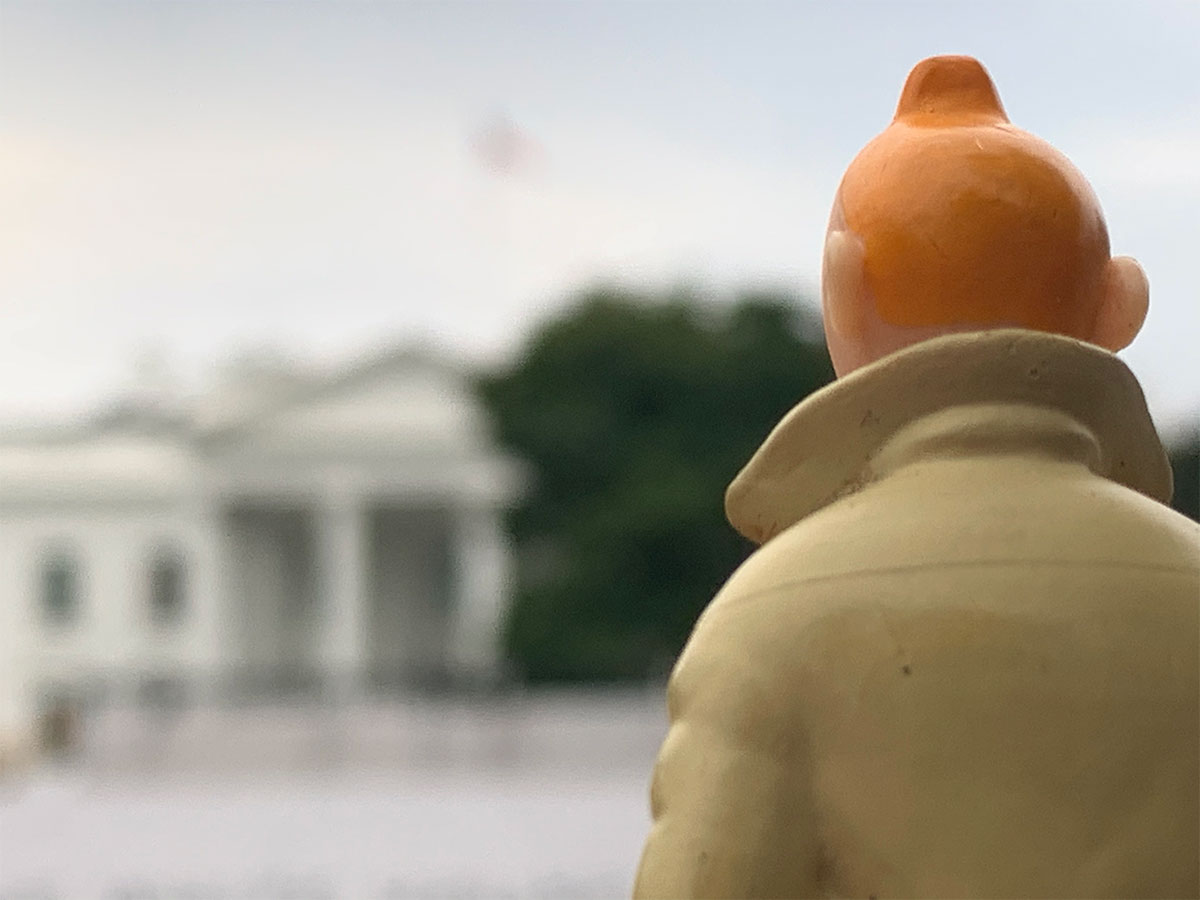 © Hergé-Moulinsart 2019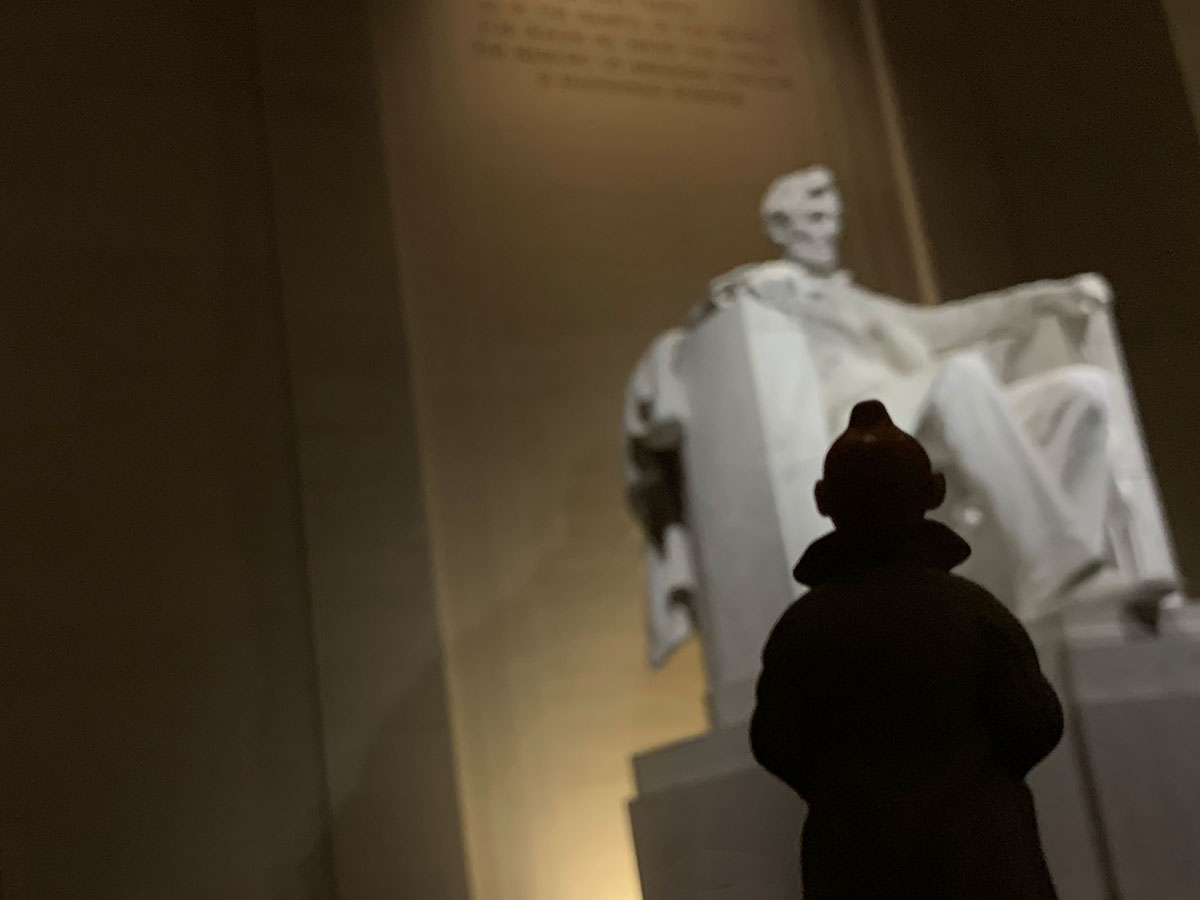 © Hergé-Moulinsart 2019