Tintin is reviving one of his former interests. A feeling of nostalgia is created by this magnificent crest which the Belgian delegation of Scouts will wear when they fly to the United States of America for the 24th Jamboree which will take place from 22 July to 2 August 2019. The theme this year is Tintin. This is the 24th edition of the Jamboree.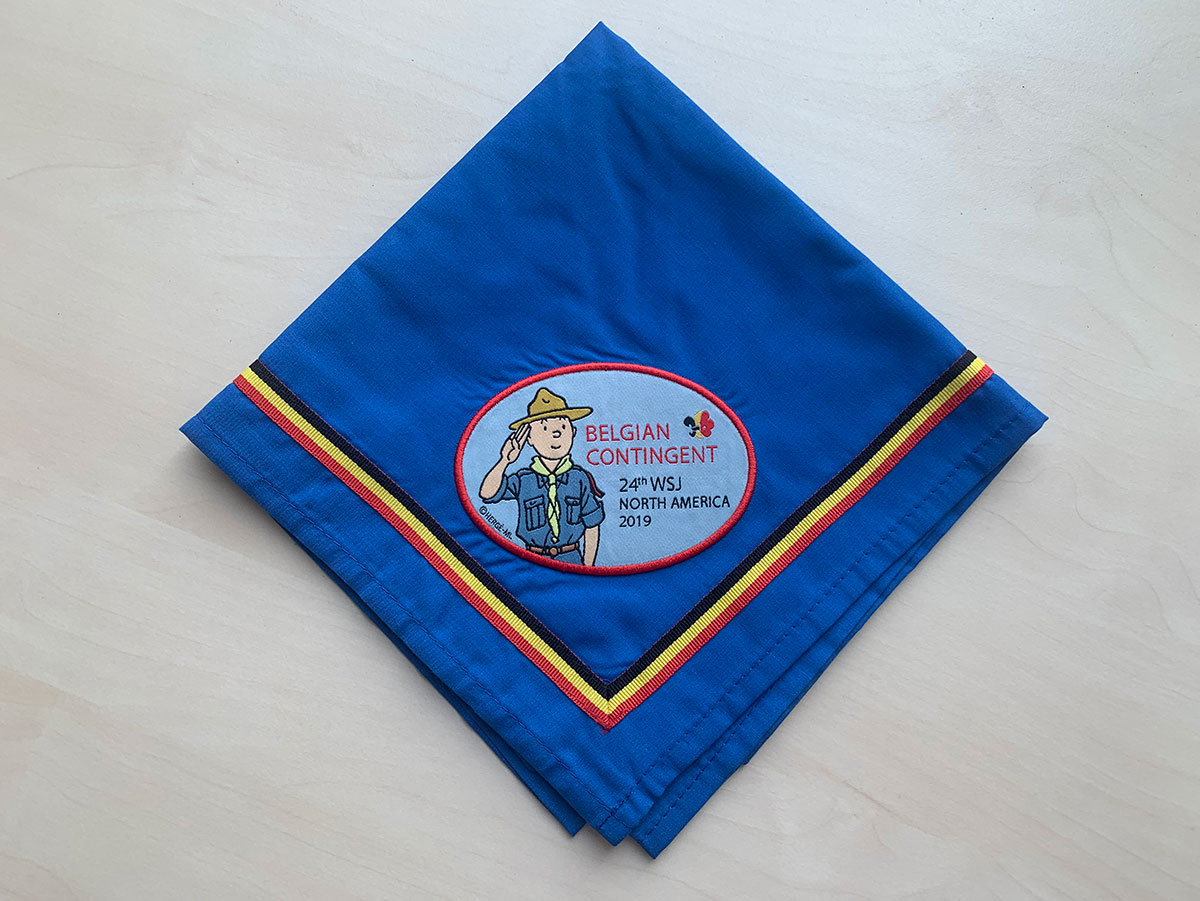 The non-profit organisation Guidisme et Scoutisme in Belgium is organising this colourful contingent with a Tintin theme..
"The World Scout Jamboree is THE international Scout camp that takes place every four years. Imagine, a field the size of 200 football fields in the arid hills of West Virginia. A bivouac where more than forty thousand Scouts and Guides from 160 countries set up their tents".
To know more (in French) : http://www.jamboree2019.be