The Hergé Museum is 10 years old. To commemorate this landmark, we shall be publishing a 10th anniversary souvenir, hard copy edition of ADMH magazine, featuring a compilation of articles originally published in the various issues of the digital version since 2011.
An eclectic compilation of chronicles, articles, interviews and studies highlighting the most diverse subjects about Hergé and his work, especially Tintin. This edition will be available as a special 250 page voluminous digest.
This collection is a must for fans of Hergé's work.
Featuring: • Tintin and Snowy among the Arumbayas. • Hergé and art. • The adventures of a translator, an interview with Leslie Lonsdale-Cooper. • Tintin in the land of the Swedes. • Hergé, Tintin and music. • The scoop: Hergé in Ostend.
Richly illustrated, the collection will be published simultaneously in French and English and will be available only at the Librairie du Musée Hergé from 25 May 2019 at a price of €24.99.
© Hergé-Moulinsart 2019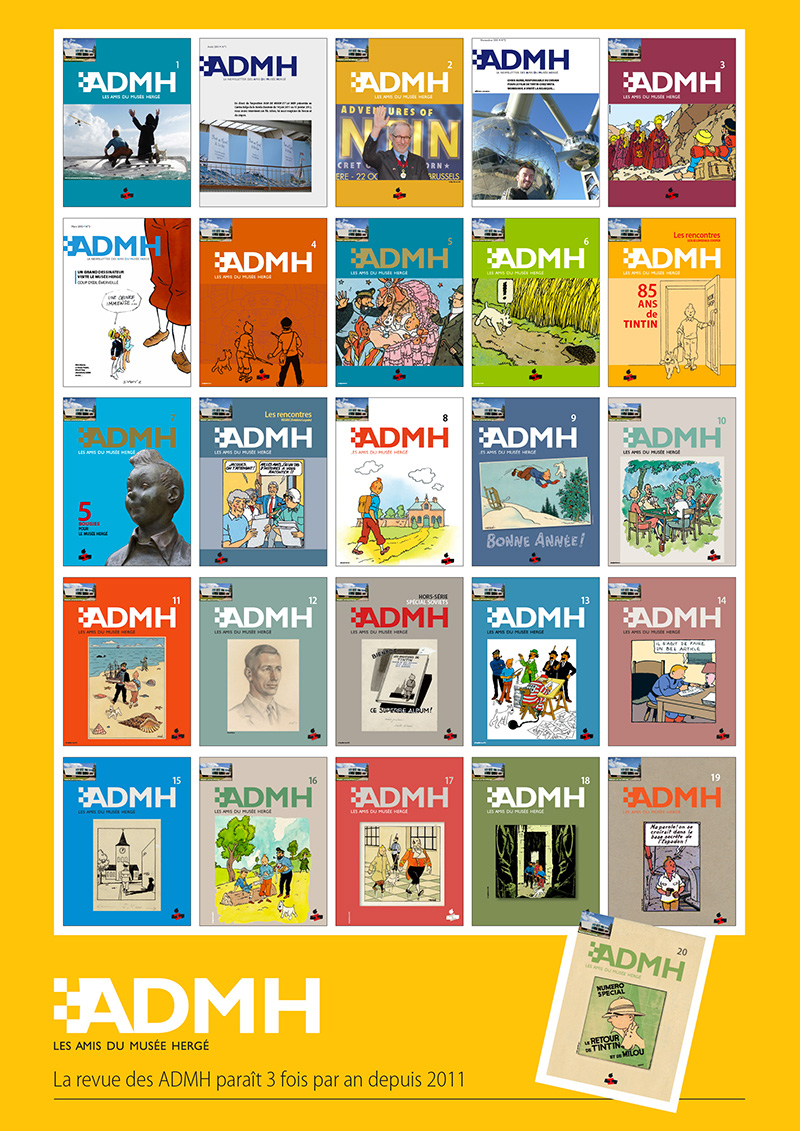 © Hergé-Moulinsart 2019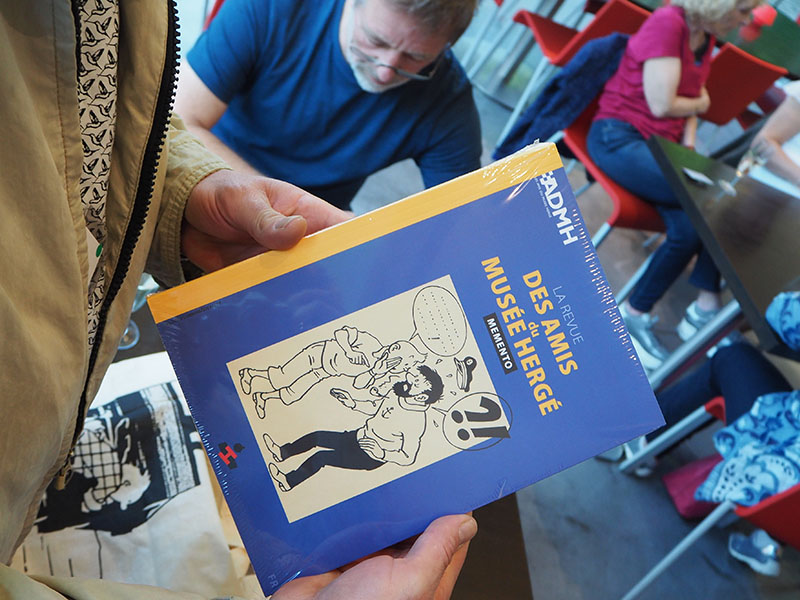 © Hergé-Moulinsart 2019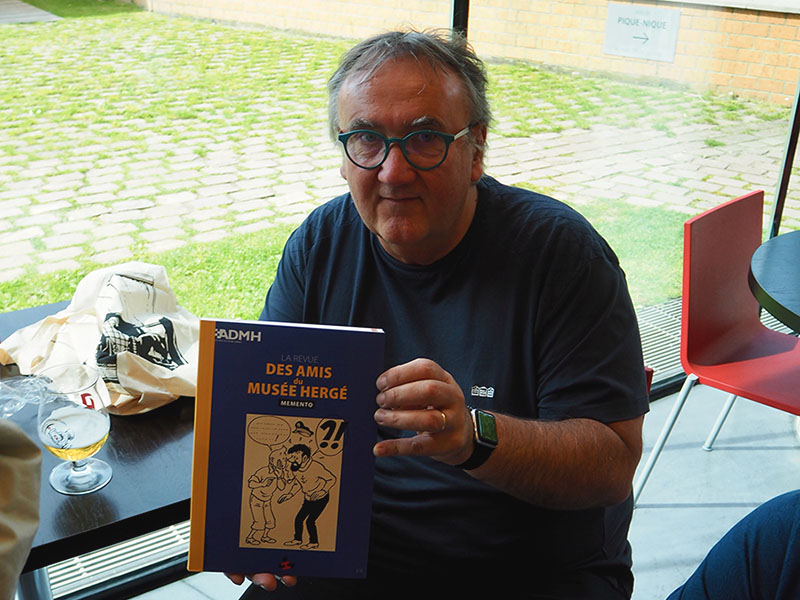 © Hergé-Moulinsart 2019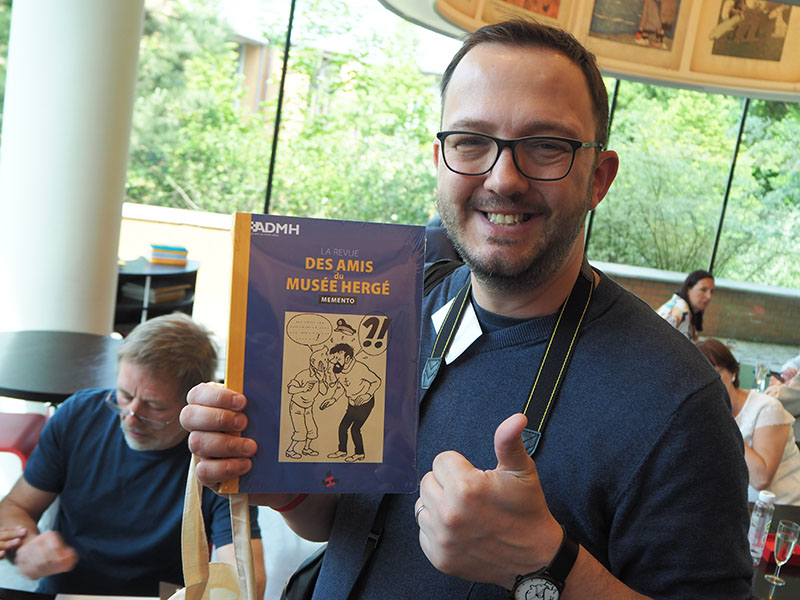 © Hergé-Moulinsart 2019
Above: the first members of ADMH are pleased to discover this new publication.