Fribourg honours Professor Paul Cantonneau.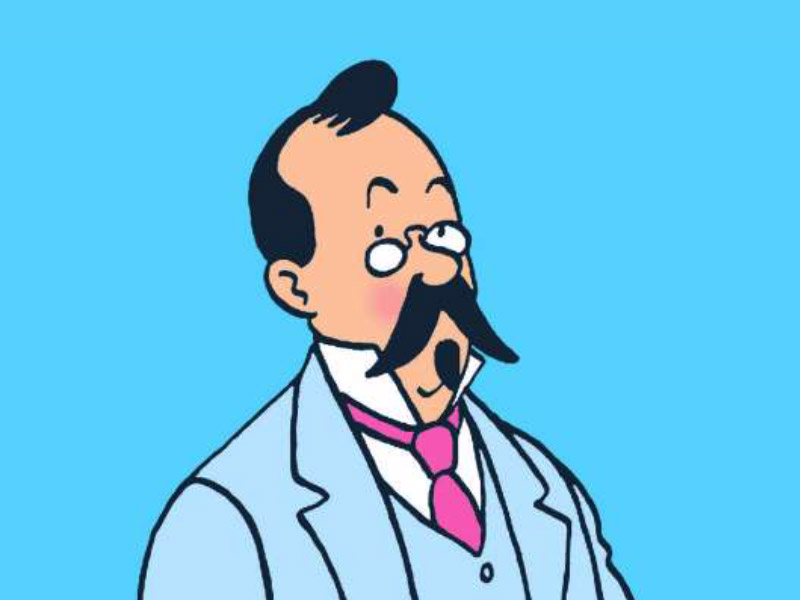 © Hergé-Moulinsart 2019
Less well known than Professor Calculus or some of the other scientists and professors who make furtive or more ostentatious appearances in The Adventures of Tintin, Paul Cantonneau is remarkable for the fact that he is the first Swiss national to make an appearance.
© Hergé-Moulinsart 2019
And what an appearance! His entry on the scene is enigmatic in more ways than one. Asking to talk to Captain Haddock, he suffers a big blow to the head and we never find out what he wanted to tell him (The Shooting Star, pages 17 and 18).

© Hergé-Moulinsart 2019
Paul Cantonneau continues his career in print, in The Seven Crystal Balls as part of the Sanders-Hardiman expedition. It doesn't get any better, and this time he goes into a trance. The life of a Professor in The Adventures of Tintin is not easy.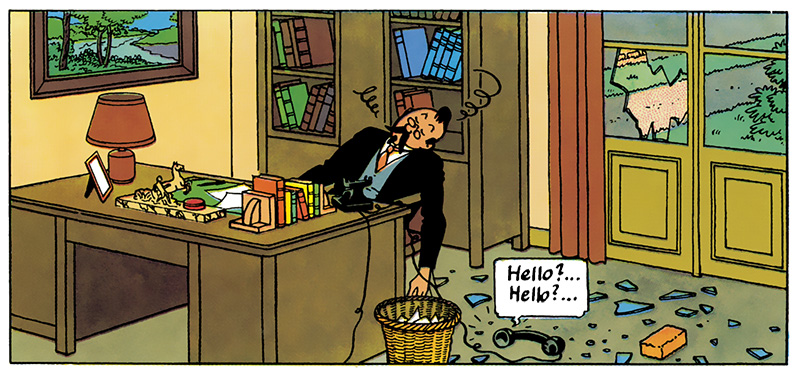 © Hergé-Moulinsart 2019
Originally from Fribourg, it seemed natural that as part of the commemoration of the 90th anniversary of Tintin, the City of Fribourg chose to pay homage to the eminent scientist whose family name sounds like a Canton or its derivatives (example cantonal governments).
There is already a street named after him in the city of Zaehringen crossed by the Saane. His work is often cited by local researchers. He made such an impression on the minds of the Fribourgers, as if he held them in his power. This destiny echoes his own fate in the book, Prisoners of the Sun, when he is put into a trance, only to be finally released after his wax image was burned.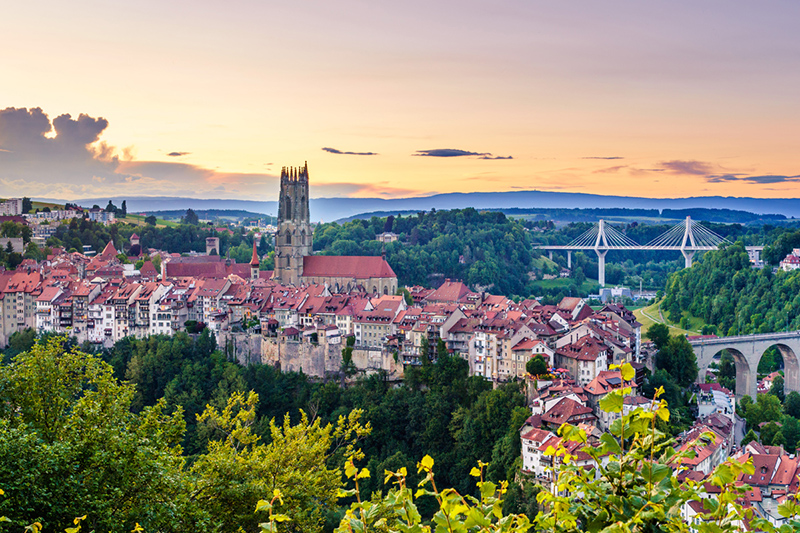 © Pierre Cuony
This beloved Professor Cantonneau, Cantonal Professor, invites you to meet him on Wednesday, May 22nd at the University's Botanical Garden for a highly festive meeting.
Link: (University of Fribourg's website)
For more information, see the press release.