We already knew that the albums of The Adventures of Tintin were a great success in China. The first official colour edition was published in 2001. A new translation was published in 2010. The year 2019 marks a new turning point in the development of Moulinsart, which will be exported to China. The official Tintin products will now be distributed and marketed in this vast territory.
85 years after his last trip to Shanghai in The Blue Lotus, Tintin returns to Shanghai a few days after the start of the year of the pig. The first official Tintin store in China opens its doors to the public on February 18, 2019 in Shanghai.
Welcome to our new shop!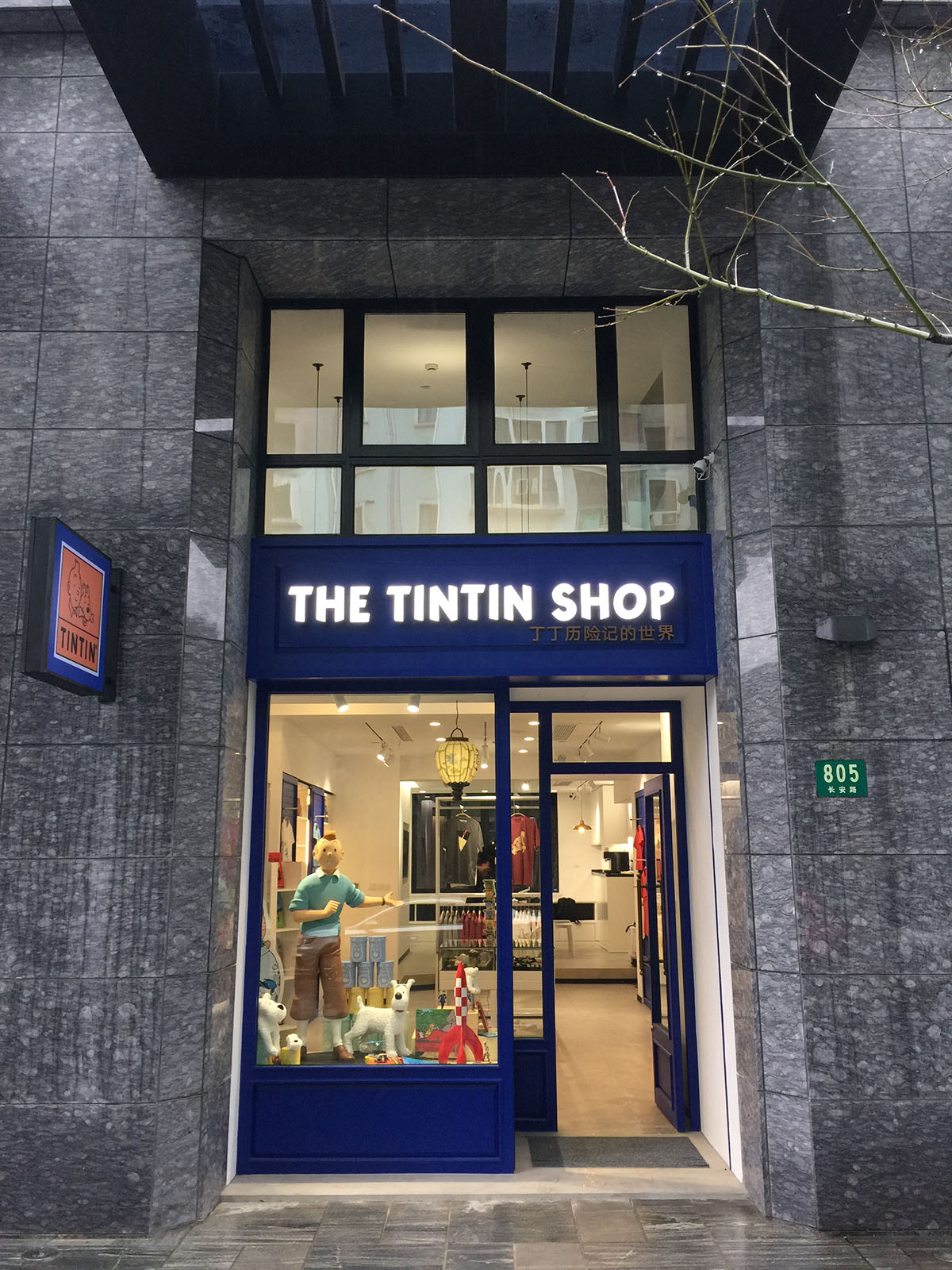 © Moulinsart 2019
Address : 805 Chang An Road, Jing An District, Shanghai 200070, China Metro: line 1/12/13 Han Zhong Road station, exit no.1 Schedule: open Tuesday to Sunday from 10am to 6pm Tel: 0086-21-52906102
Contacts : p-wang@hotmail.com (Philippe Wang) francois@marlinspike.cn (François Sun)