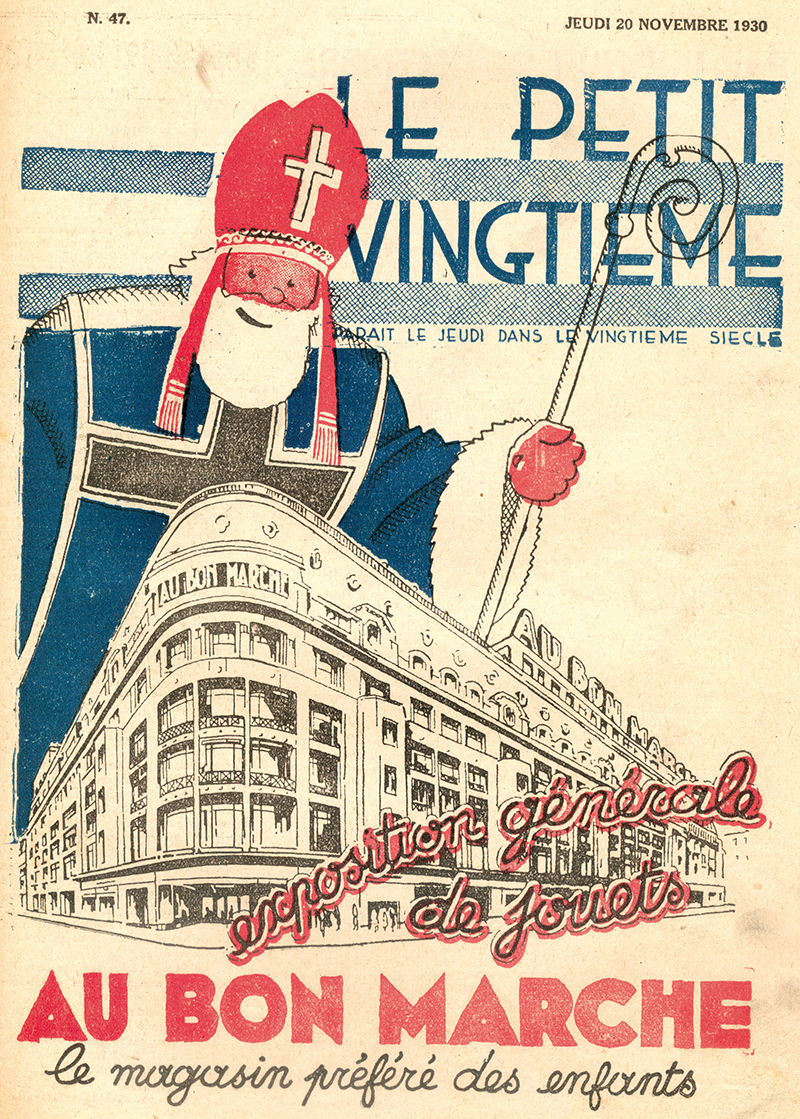 © Hergé/Moulinsart 2018
Even though he has become the patron saint of an impressive number of jobs, Saint Nicolas is above all the patron saint of children. It is in this guise that Nicolas is celebrated in Belgium, Holland, Luxemburg, Germany, Austria, Switzerland, Croatia, Hungary, Poland, Czechoslovakia, Switzerland, Russia (where he is also regarded as patron saint of the country itself) an even in some parts of Great Britain, the USA and Canada. The feast of Saint Nicolas is usually celebrated on 6 December, but sometimes on 5 December. This difference is explained by the fact that the saint does his rounds during the night between 5 and 6 December. He drops presents off at houses where children have been good, and punishes children who haven't been good during the previous year.
As a friend of Tintin I undertake to help those who may require my assistance and to be helpful and respectful to the others.